Hello all. Now that I have started painting the DANA, I know it's gonna take time for me as I have to wait for drying paint and what not so I decided to crack open one of the kit I been itching to put on. This time, is the rather unique vehicle - a soviet unicon heavy tank Object 279.
This is from Panda Hobby -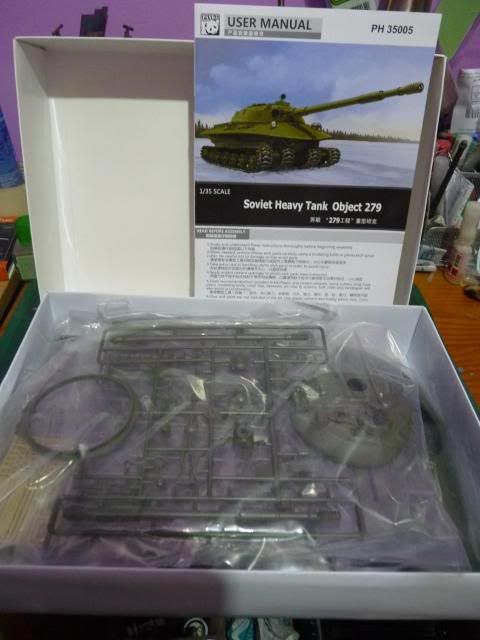 and here are the sprues -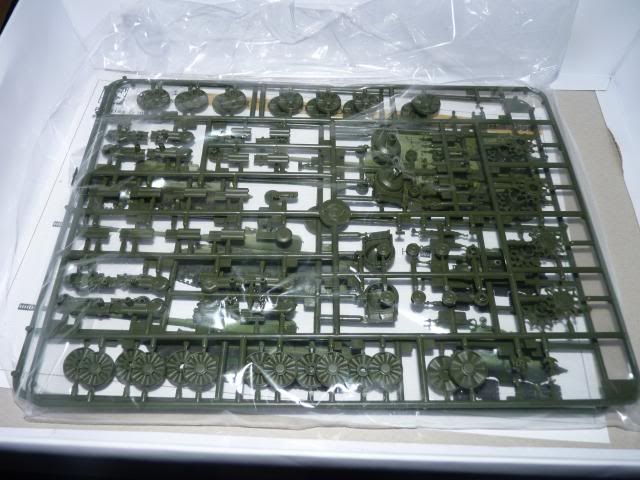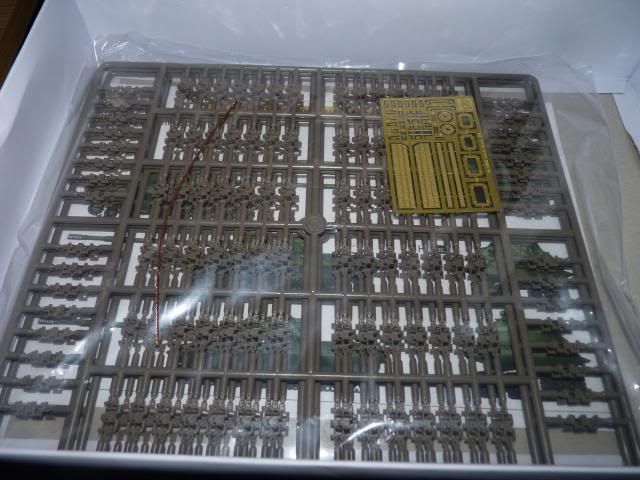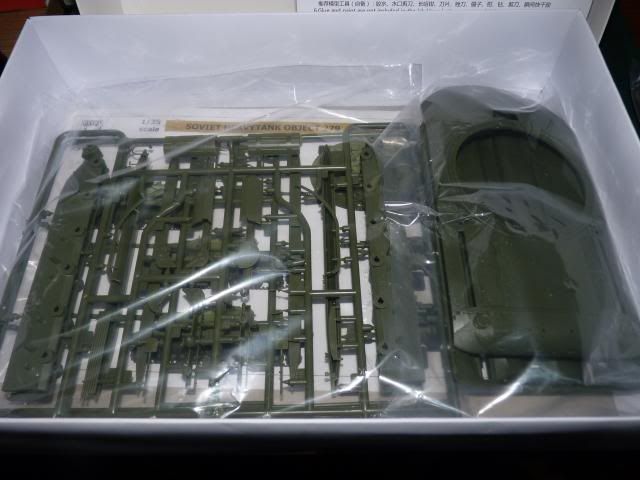 I started on the running gears as instructed -
followed that up with half of the suspension arms .. 12 is shown here out of a total of 24
Panda hobby has made them into two separate parts so there is a seam in the middle of each arm which is just annoying.
The arms goes on like so -
If you are building this, be careful with this as I have noticed an error in the instructions -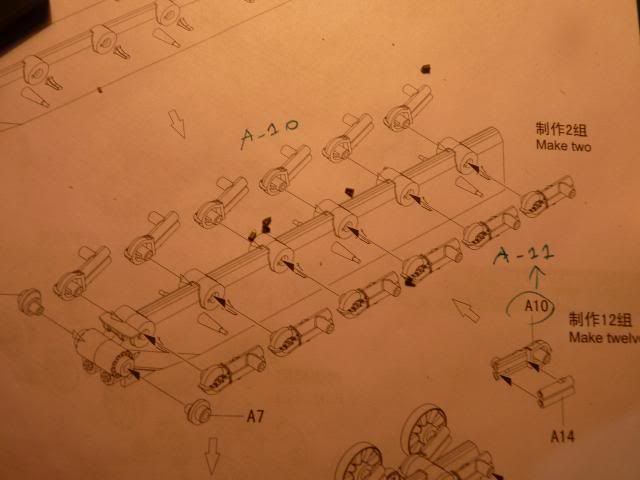 As you can see from what I have scribble down, A11 and A10 are mis-labelled. Thankfully, I noticed it before gluing on the arms. if you followed that mistake, you will end up with suspension arms that are swung way upward, toward the bottom hull.
I followed that up with two little hooks on the front of the hull -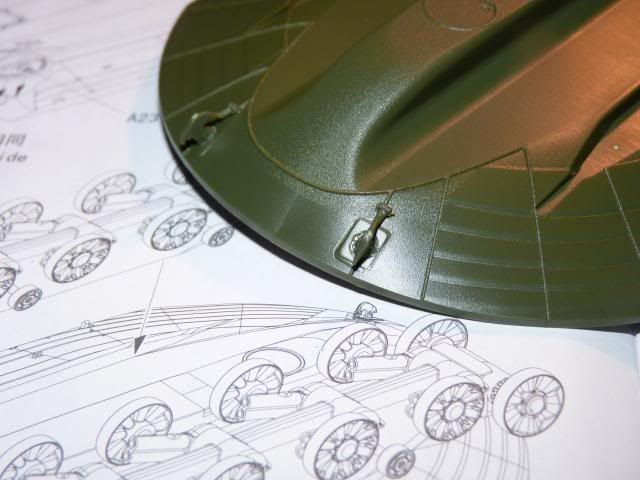 and on the back hull as well. The sprocket have been glued on at this point -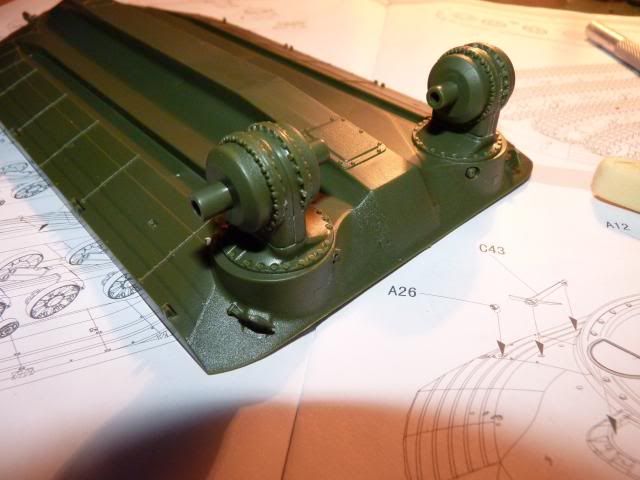 Next, I decided to put on the mantlet on and glue the two halves just to have a look at the turret -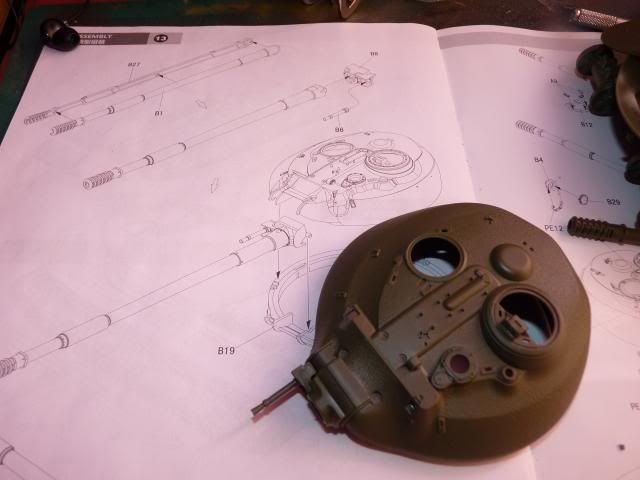 I am greatly disappointed by the lack of clear parts -
This is the barrel, which is two halves -
I have put up quite a lot of two halves barrel but this one is probably the worst for me. I had a hard time making it align to get rid of the seam AND the complicated muzzle is moulded on each halves which make clean up harder for me.
Well that's it for now.
Stay Tuned for more