Alright ... here's an update to this infernal thing
I decided to finish up the turret to give me more time later to deal with the tracks. First, I did what the instruction said and put on the bigger scope for the commander hatch and what I presume to be the gunner's sight.
The gunner sight's is really really poorly casted and I cannot tell if that thing is supposed to be open or not so I ended up searching up for walk around views and the pictures from Kubinka shows it closed so I presume the gunner sight in this kit is also moulded closed.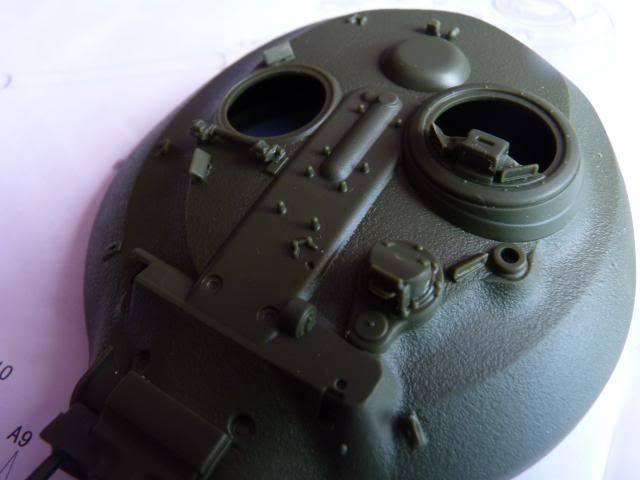 Followed that up with the hatches and the little periscopes all around the turret. The hatches don't want to sit well so dry fitting was necessary and god, those periscopes were abysmal. Not only their casting was poor, they don't fit into the locating slots on the turret. I had to shave away plastics from the slots for the periscopes to go in.
Which is followed up gluing on the P.E parts -
The P.E. from this kits are really something. People usually say Hobbyboss P.E and/or Trumpeter P.E are hard and difficult to bend and what not but I have never had any body problems with them. But these P.E .. Oh my god. Not only are they hard and thick, they are very difficult to bend and the instruction doesn't help either. Obviously, the one on top is simple as you can see how it looks from many a pictures available but the rack looking thingy, I had no idea how to bend it. The instruction just say '' cut that P.E off and glue it on.. bam, there you go '' . I had to wing it and you will noticed I put that rack looking thing around a slot looking thingy. Yeah, that actually where a little hook was supposed to go but the fit was so poor that while I was trying to glue it on, the little hook just flew off. Out of frustration, I just put the rack thingy on top of it.
Since I was already working with P.E, I decided to put on the little P.E hooks/loops underneath the hull -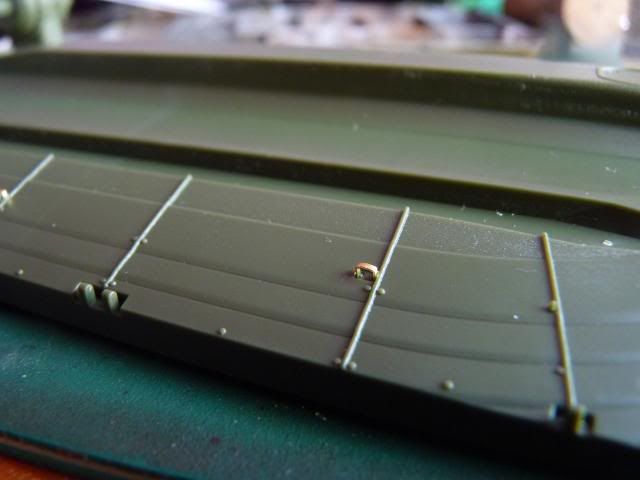 6 of these little things in together. Since these are just simple rectangle shape, they were easy to bend.
I put on the engine grilles next -
No problem of any kind was met with these though, which was a great relief.
Next, I decided to put in those grab handles thingy around the turret ring -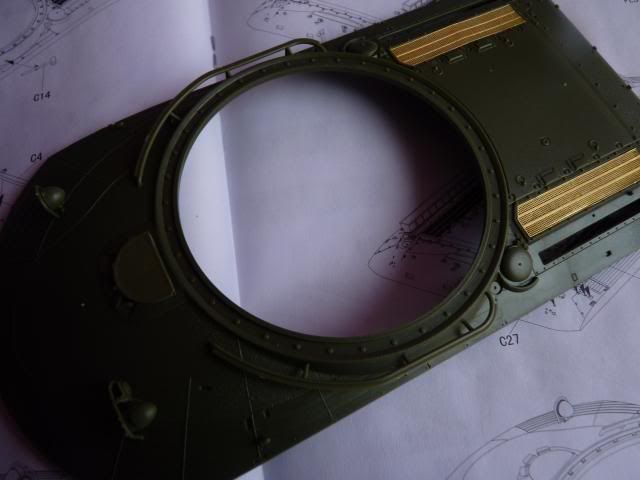 Now, Panda has made another Boo-Boo with manual here. As you can see from this photo -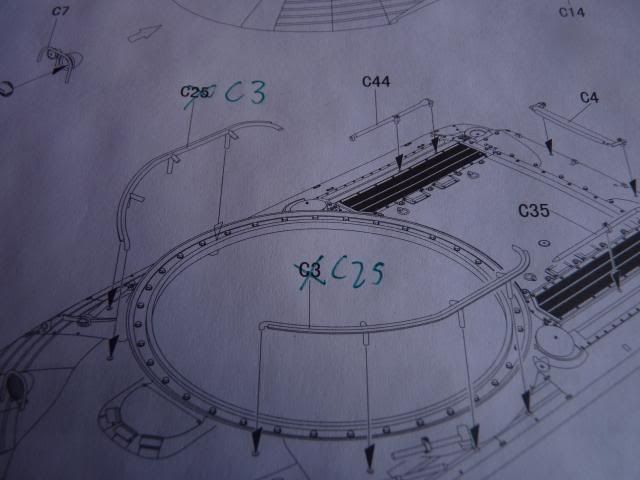 It's the other way around from the manual so be on the look out for that as well -
Having checked that it is safe to glue the hull together, I just went ahead and did so.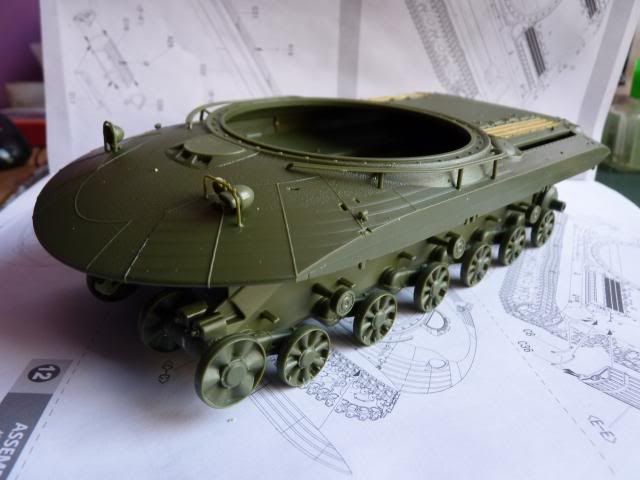 A little bit of force was needed to click the to halves together and I didn't encounter any trouble there. A clamp would have came in handy as the to corners of the rear hull didn't actually want to stay together so I had to hold them for quite some time.
Well, that's it for now. Stay tuned for more.