Ok guys ..... Got a small update for you all ...

Last time, I was whining about the tracks but to my surprise, putting these individual links was as even easier than putting on the gun. Took me only 2 hours for both sides -

Here's some pic -
Right side -



and left -



I may have made them quite slackly but I love how that slack look. This is my first time I have been happy after putting individual links and really enjoyed it.....

I wanted to get this build moving along so I painted it so that I can carry on with the interior -


I sprayed Vallejo Gunmetal as base, followed by Tamiya NATO brown and Tamiya flat brown and washed with AK track wash and Wash for NATO scheme.

Its a little bit too brown-ish and quite stark in contrast but with the weathering on, it should look more pleasing, Fingers crossed.
Some more view of the tracks -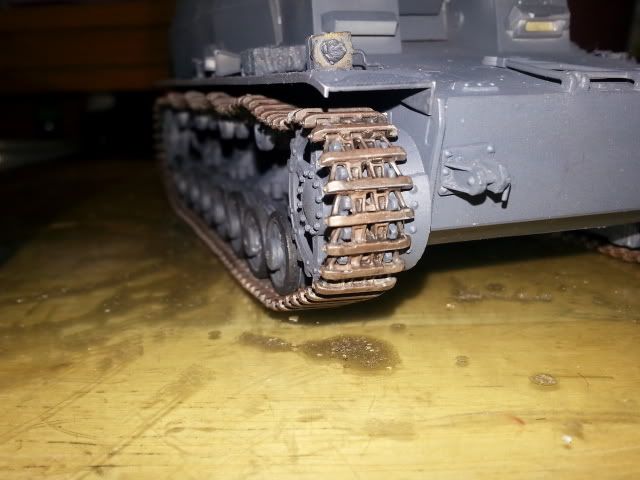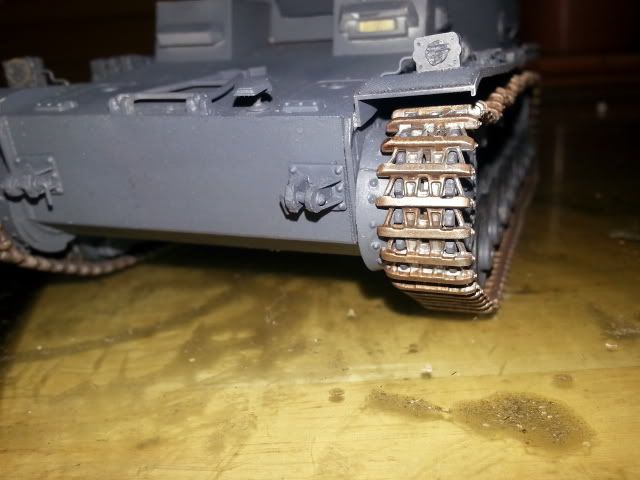 Then, I carried on with the build ( which at this stage, I only have to put together the sub-assemblies ) and I started painting Hull red for the interior -



The Breech has been painted in a mix of ( all Vallejo ) steel, German gray and gun metal. I was going to put hair spray on and then spray Ivory on but i was too tired so that's for another day.

I also painted the armoured super-structure as well -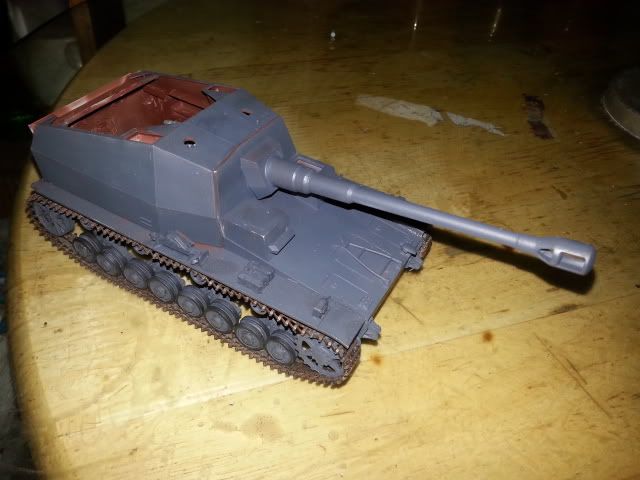 I'm quite happy with this guy .... and Vallejo German gray looks so beautiful, I just love it. Tamiya Hull red ( for the interior) somehow sucks to paint...

I still have to paint some more highlights on the German gray to break the monotone finish. Time to refer to my various Modelling mags I bought


Well, that's it for now. Advices, suggestions and feedbacks are welcomed.