Hey guys ... After working on it for a while, I got myself an update for you all.

Now, bear with me as my figure painting skills sucks and I'm still giving my best and improving on it.

Here is one of the loaders-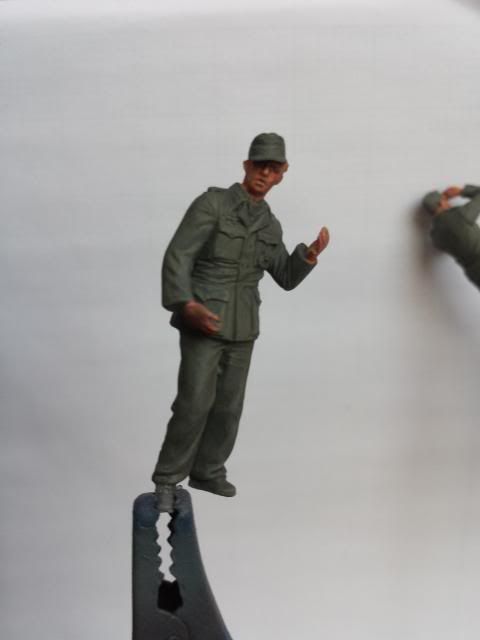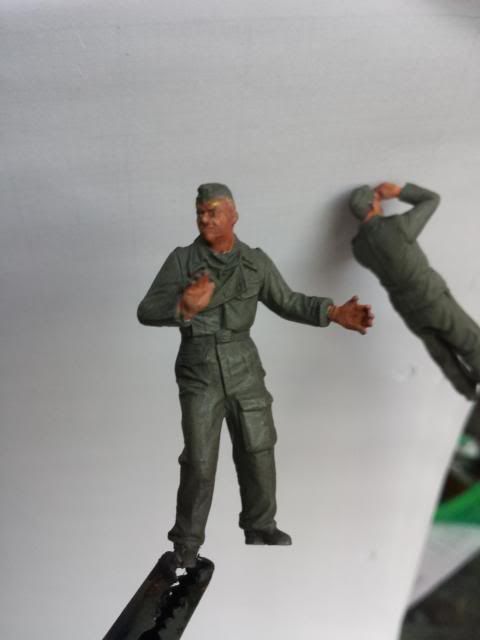 This is the gunner ( this is the Tristar set made specifically for the Nashorn. I opted to use this gunner as I want to save the other gunner for the Stuer Emil )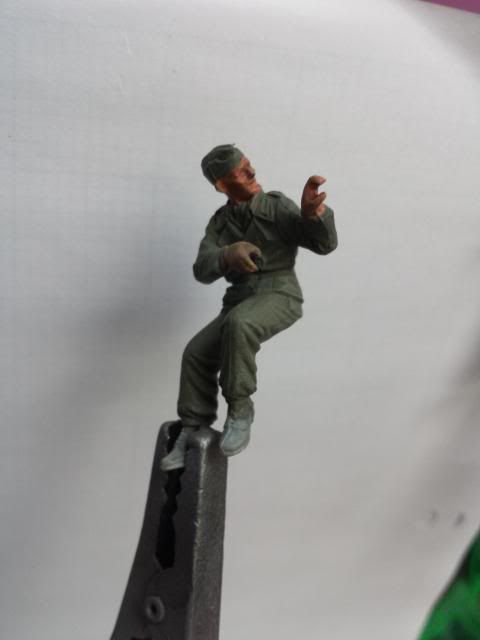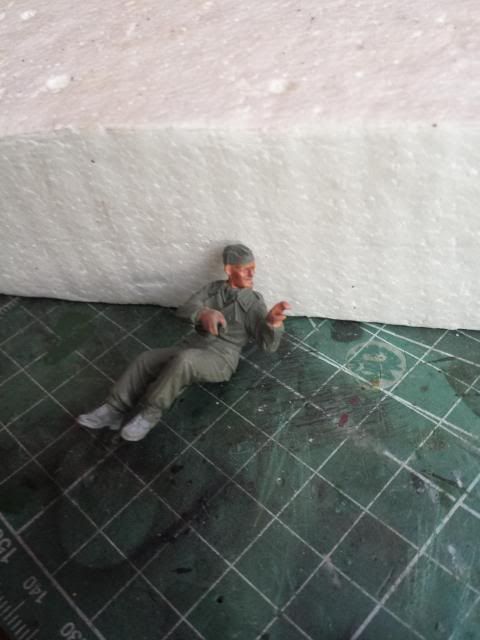 I belive this is the commander -
And I carried on with the small little things that need to be put on -
Here is the MG34 on the right side of the super structure -
These are the little periscopes attached on the support ''girder '' of the super struture -
They were clear parts to I just put on a coat of Vallejo Colour Reflective green on it.
I wanted to give the vehicle more life so I decided to put in the helmets -
Vallejo German grey based with drybrushed GunGrey ( I believe it was GunGrey )
I put in a little black bag there just to liven up things.. what's in there is beyond me.. LOL... and a fuel can on this side-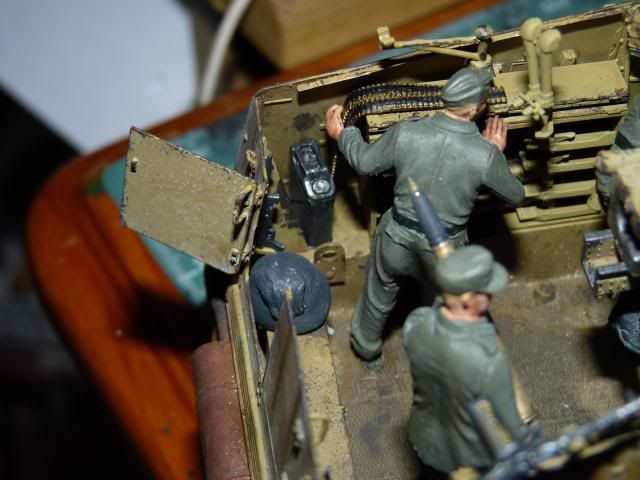 and you will notice that I also put on some ammo belt for the MG34-
It's a little bit sloppy as it is so small and I cannot focus my eyes.

Water can on this side -
So that's that with the vehicle.
This is how it looks now with all her crew glued onto place. I still have to paint the shoulder badges ( which I am not looking forward to but I really want to so it's a little dilemma there for me )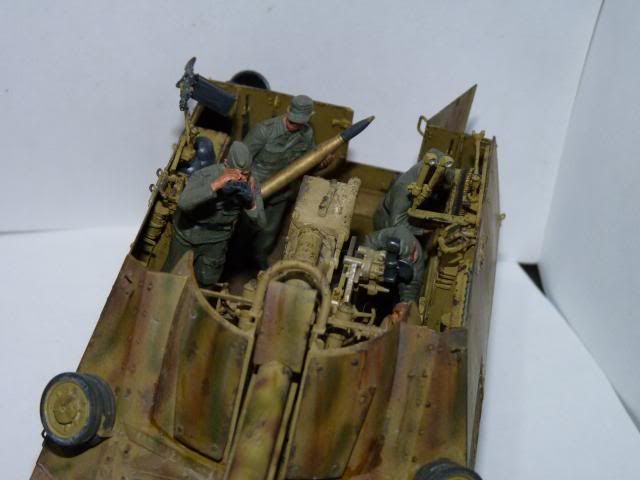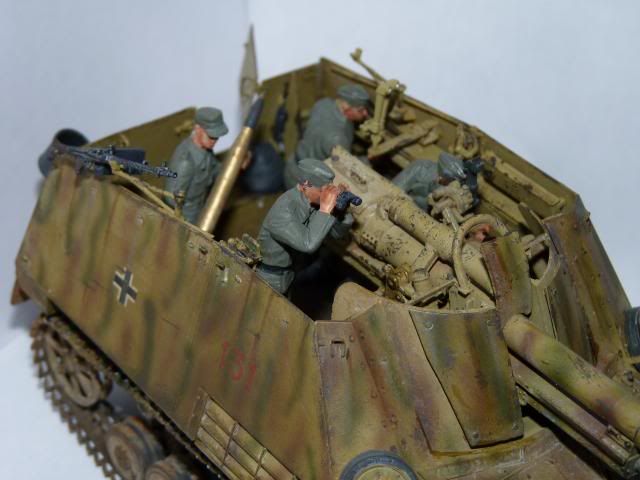 Coming up next is the diorama for this, which I am dreading. Hope I can pull that off well. Fingers crossed.