Hello gents .....
I got myself here, the latest update to my Leo2 before I launch it ...
I painted and finished the crew -
My figure painting skills sucks big time and almost all my previous figures had this very wide eyes. I can now put on eye-lids and these two didn't come out very wide-eyed although the skin tones are not that good yet. I have to admit, I'm slowly getting the hang of figure painting.
Those two figures will go on the tank like so -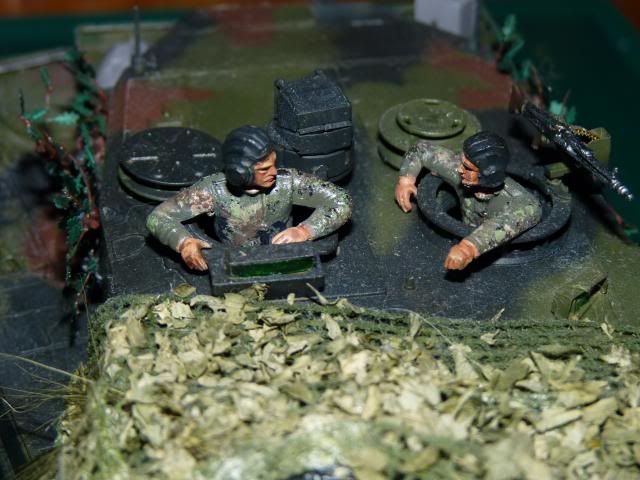 The figures went though some surgery and modifications to get those pose.
After that, I went ahead and put in the Long Grass that I have bought and never managed to use it.
From the way I put them up, they looks like whiskers to me ... A very happy coincidence.
I took a quick look and I thought the baskets could use some stuffs in them so I went ahead and put in some stuffs I bought from Value Gear -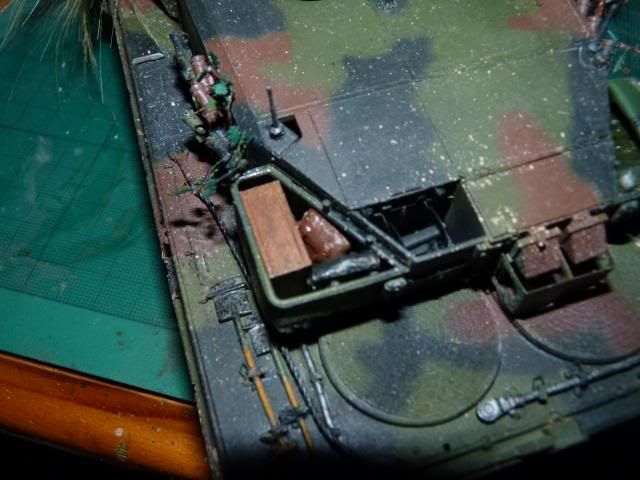 Another quick look made me rather dis-satisfied with a lack of foliage on the rear of the turret. Thus, with a lot of moaning and whining to myself for having to do more tedious stuffs, I braved through and put these on and was satisfied -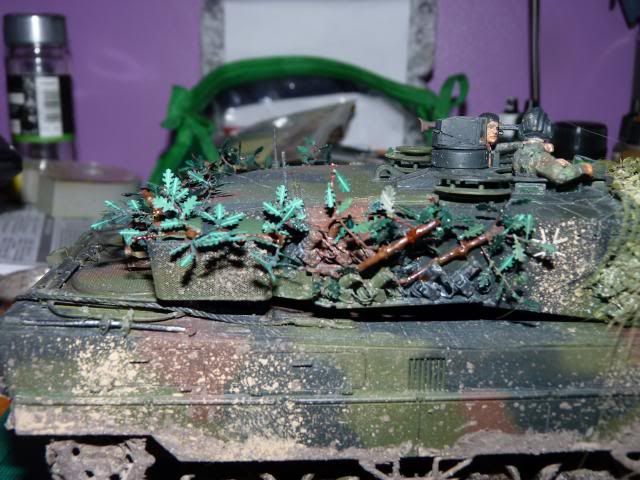 After that, it was time to get dirty. Literally. My hands and Tshirt were stained brown from all those pigments.
I tried plaster for the first time to get some nice clumps of mud/earth. I mixed plaster and pigments and acrylic resins and I got really nice hard clumps.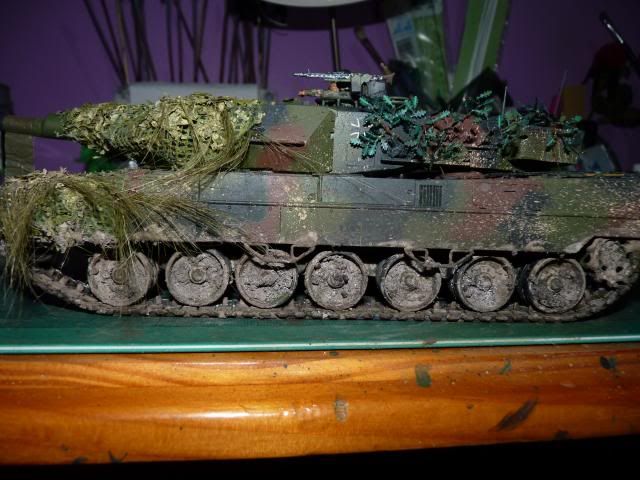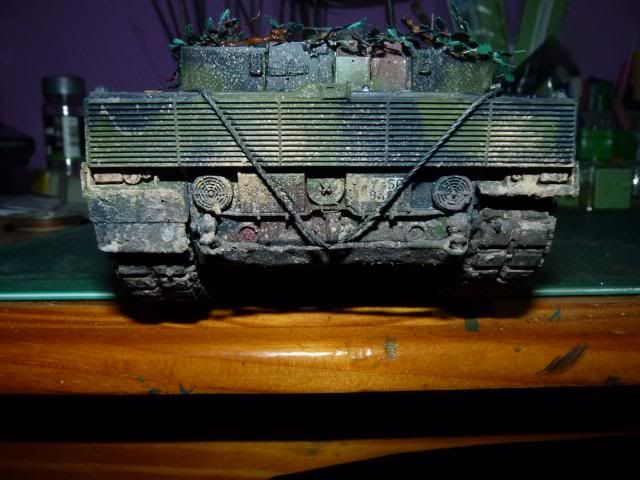 So, that's about it folks.... this is the end of this work in progress. I need to go over a few small touch ups and after that, I will launch it. The finished photoshoot will up in a day or two ( or even later as I'm busy these days )
Thanks for the supports and encouragements on this WIP.
Until the next update guys...