Hey guys.... As you all know, I have finished the Type 99, DANA and Pzh 2000 and I have been infected with the Arty fever. It doesn't help that Dr. Turner ( His
YouTube
Channel
) is also doing a
similar
theme like me so we become some what of a bit of rivals, racing with each other will be able to build as much ( or all ) of the SPG kits out there. So this time, to compliment my fleet of SPG, I will be adding the K9 thunder of the R.O.K army to the rooster.
The kit is a few years ( I think it came out in 2010 ) one but a pretty decent one-
Here's the box -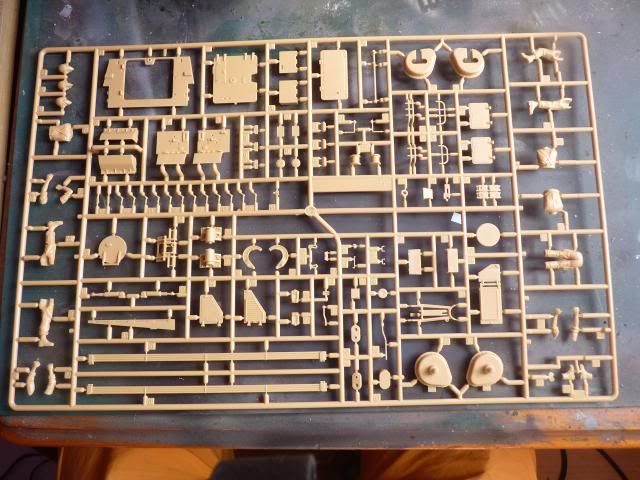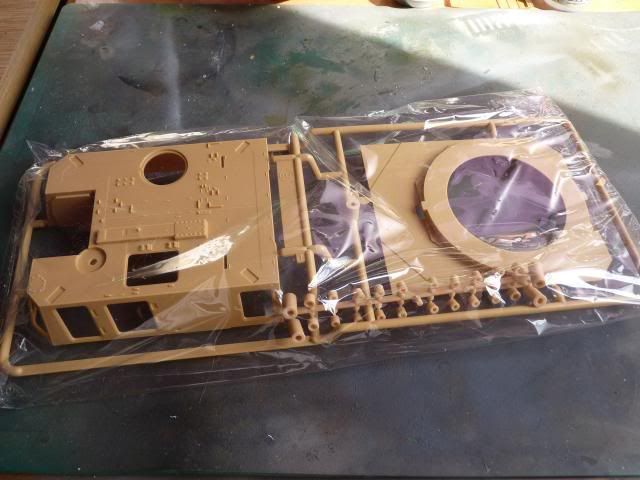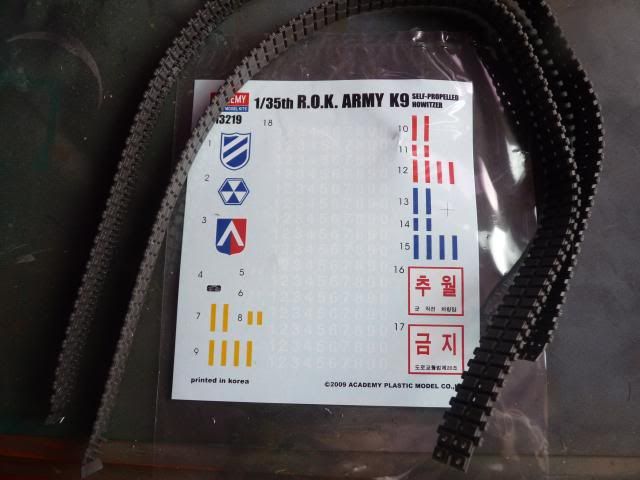 While walking around the Southen Expo show at Hornchurh a month back, I managed to accquired this little box -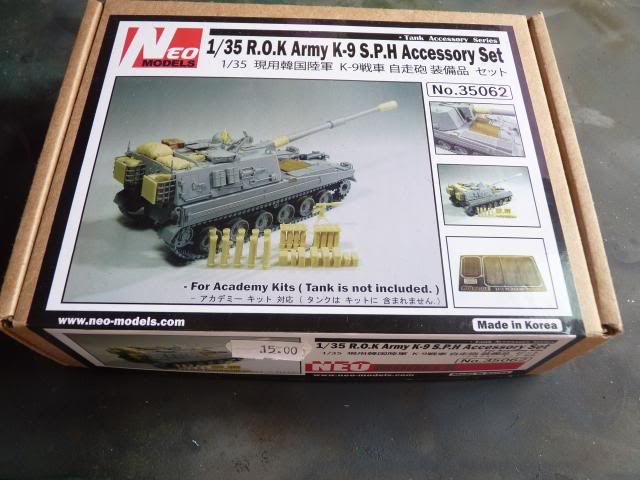 The resin parts are well casted and it also include a smell fret for the engine grilles. A lucky find indeed. I wanted to buy a more dedicated set from Orange Hobby but it was expensive so I backed out of that.
As per standard, everything starts from the lower hull -
The instructions calls for the gluing of the return rollers arms -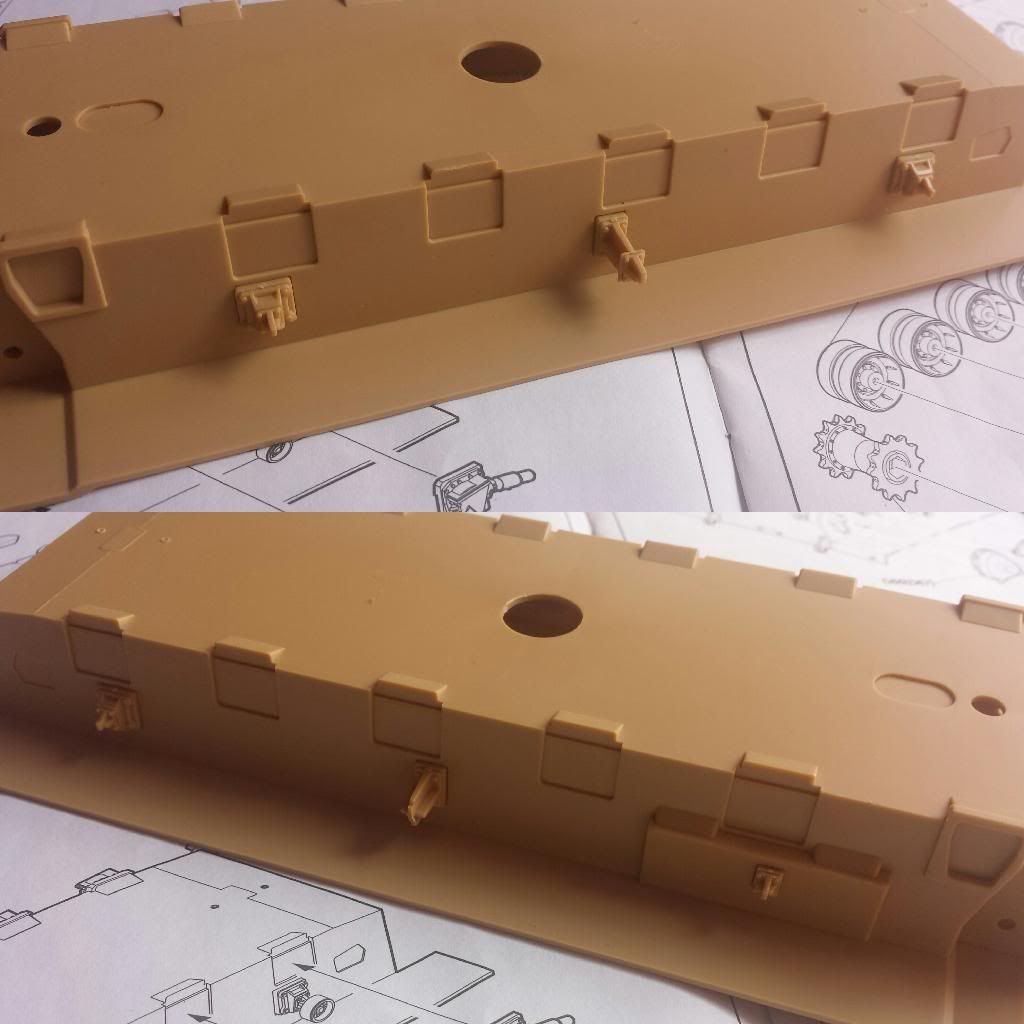 following with the show absorbers ( I think they are shock absorbers ) -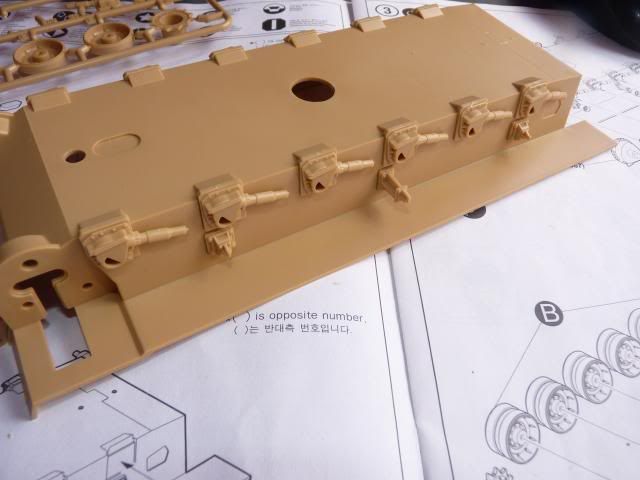 and the suspension arms -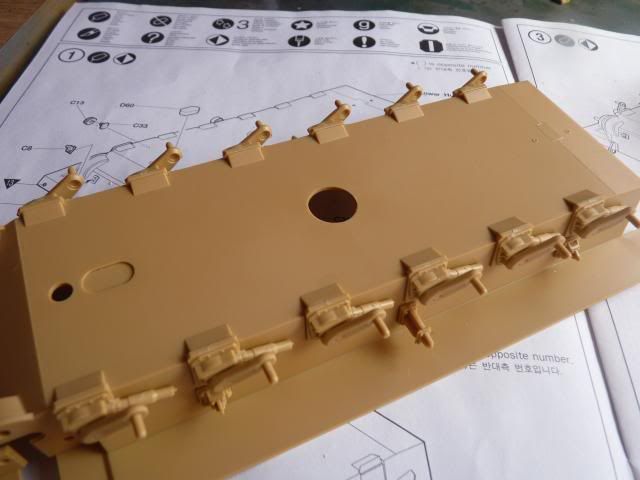 Followed up with two hooks and circles -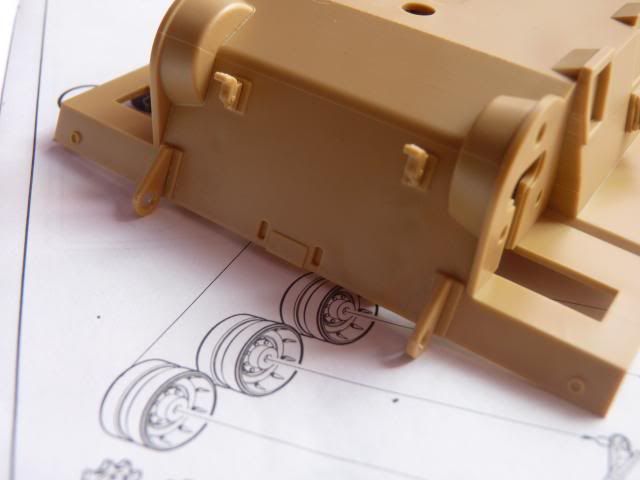 The transmission and sprocket hub -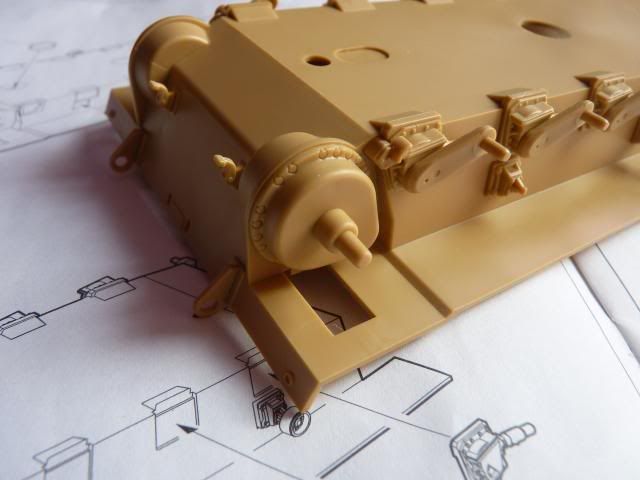 Followed by what I believed to be a shock absorber for the idler wheels -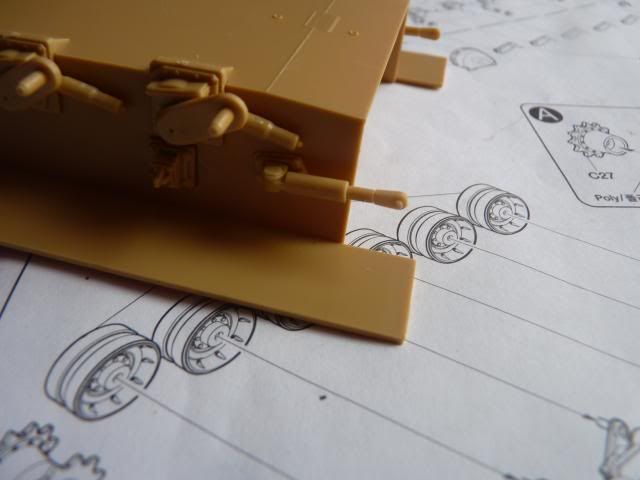 Then, I had to build the rear hull, following the instructions as you can see in the picture -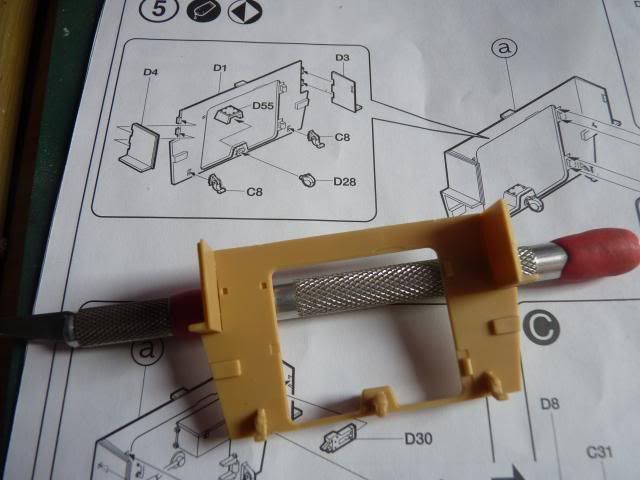 and the door of the rear hull -
which goes on quite nice and tight on the rear hull -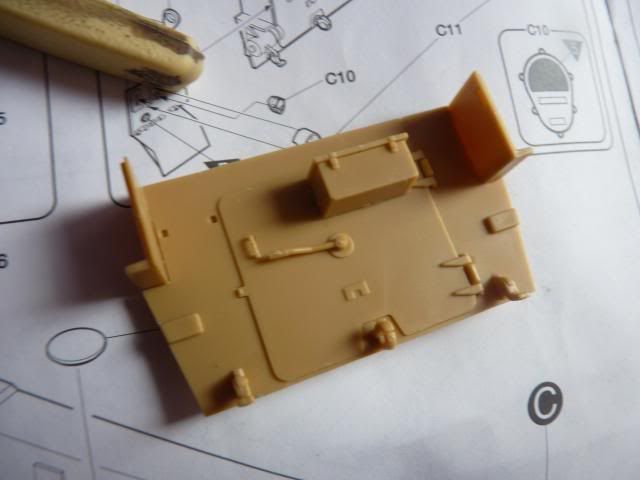 I then had to put on the sides of the rear hull and the mud flaps -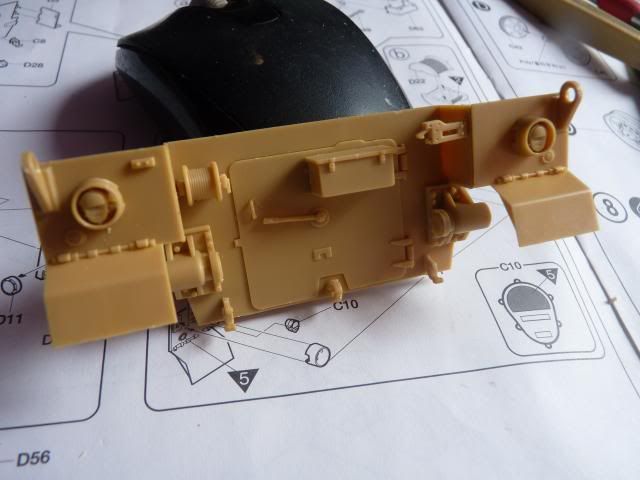 Academy has made this kit into R/C convertible so they included some pieces that is used to closed up the holes on the belly -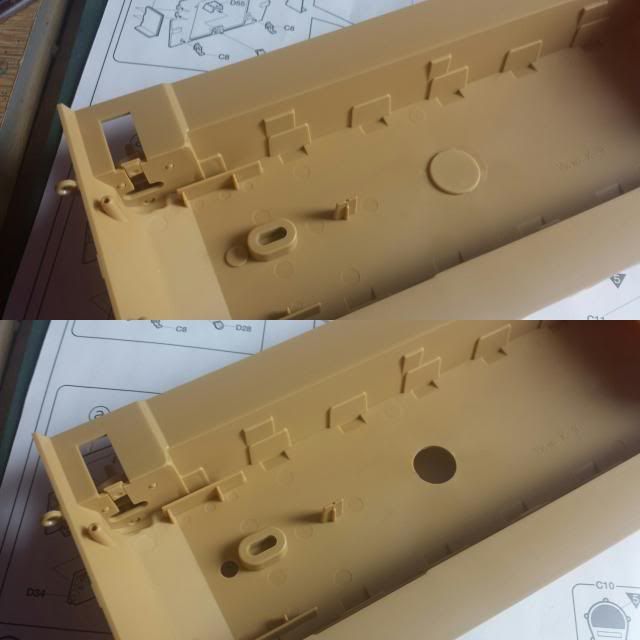 Checking everything, I glued the lower hull and the upper hull together. There was no problem with the front, it went on very smoothly with no seams but the rear hull was a bit of a problem. I still have to fill the gap but also put in some welding seams as I have seen from some reference photos. -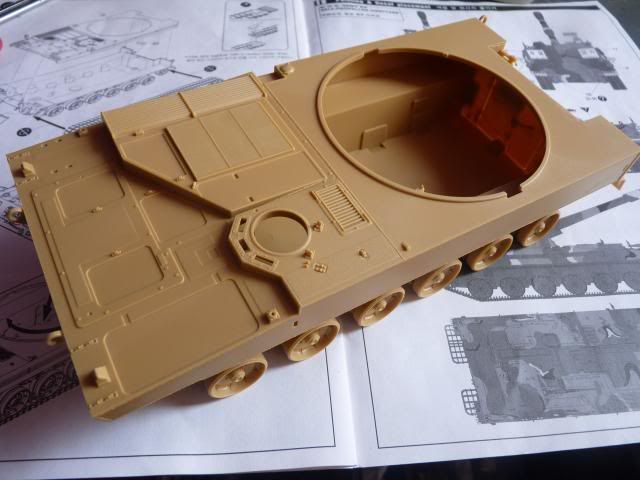 So that's it for now ... stay tuned for more..
I'm sure I will enjoy this as I enjoyed the Type 99.