Right .. an update is due on this beautiful baby ....

If you guys could recall, I stopped last time after I put on the base coat. I followed on with the brown pattern. It is painted in factory setting hard edge so I had to do hard edge as well -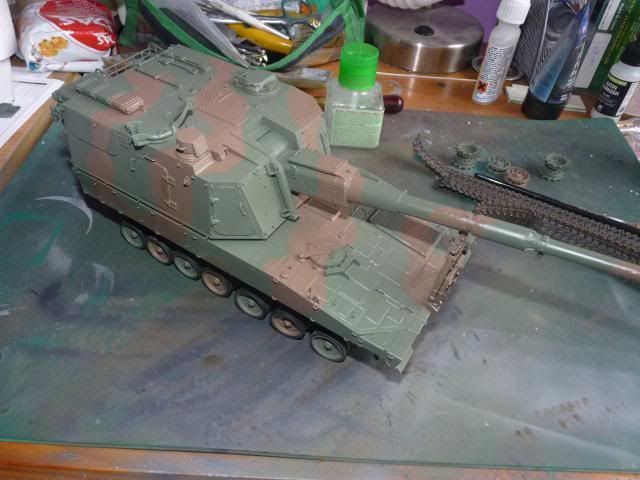 After that, I finished up the infernal, piss-taking individual links and made 4 runs. I spray it with a black base, and gungrey mixed with black and washed it with AK track wash -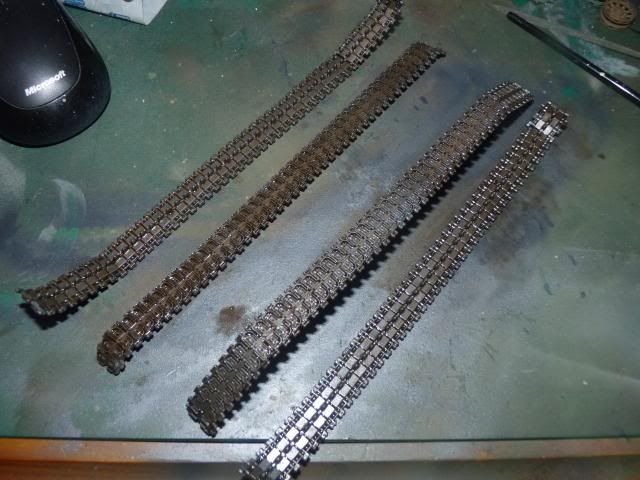 After that, I decided to weather the lower hull and running gear before I put on the infernal tracks. I applied dry pigments on the upper parts and fix them with fixer and applied the lower edge and around the suspension arms with pigment, soaked with thinner.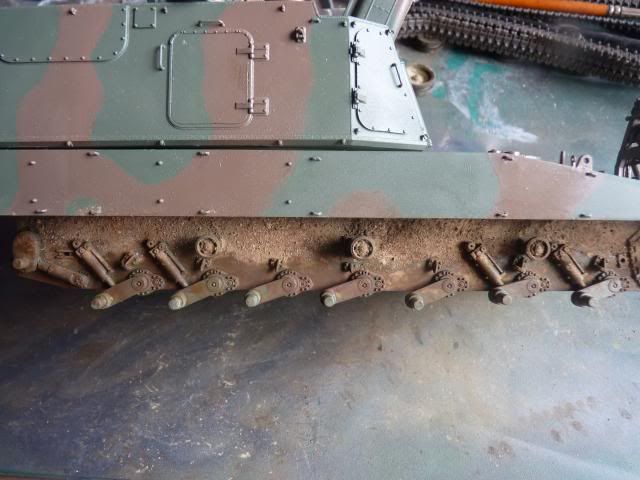 While waiting for everything to dry, I moved on to the wheels -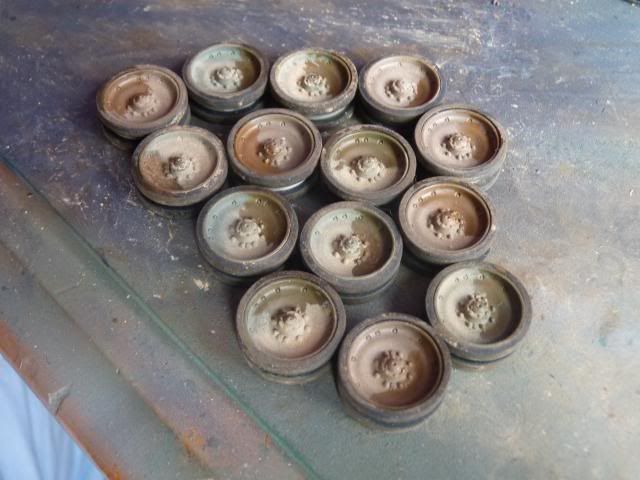 I was trying to something that I have never done before, a wet and dry effect on the same vehicle. I honestly have no idea how to do it so it was touch-and-go but I'm quite satisfied with what I have done so far.

I wanted the wet effect on the running gears to look sharper so I went back to the lower hull and did some touch up. I applied a liberal amount of AK earth effect mixed with some gloss varnish and this was what I got -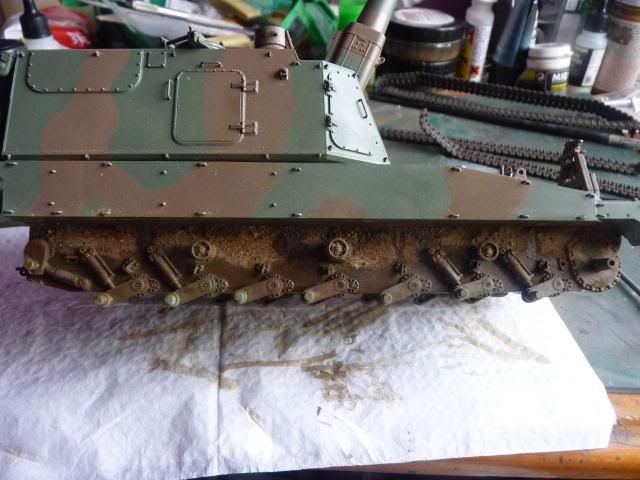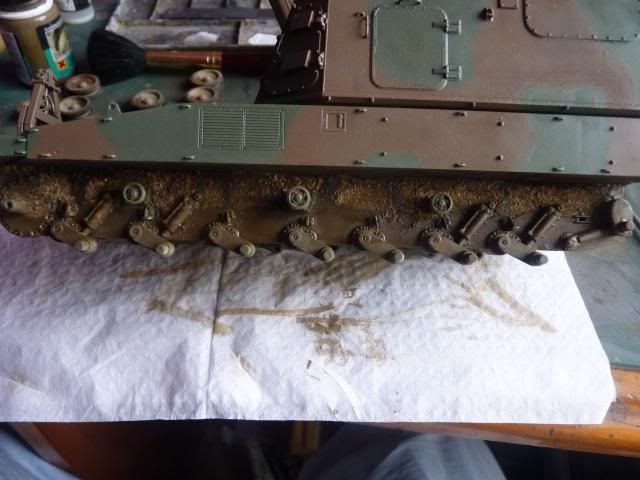 After that, I put on the tracks, which was a real PITA to do so and ended up supergluing them down as they keep popping out. Out of anger, I also broke one return roller but reattached it with great difficulty.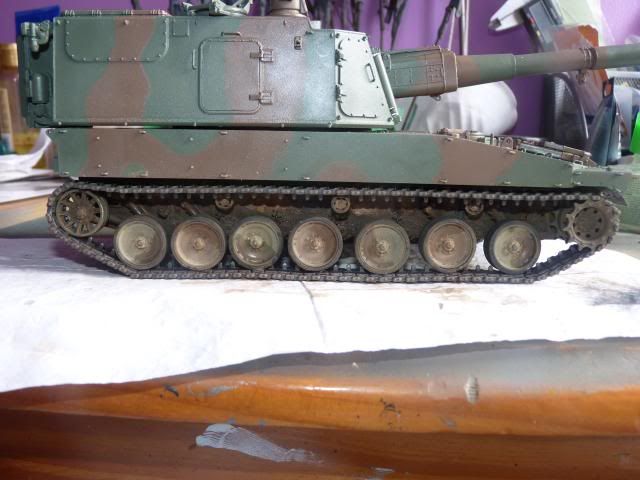 I applied the same dry and wet effect on the front of the chassis -


and similar yet a bit more subtle effect on the rear -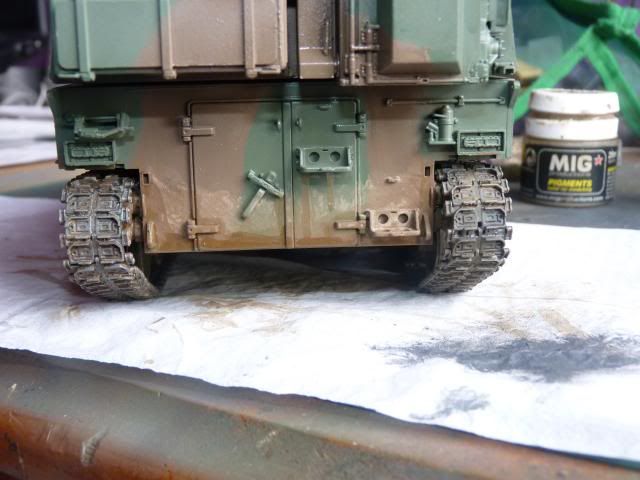 Still not finished yet and I have loads more to do but enjoying every bit of this beauty.

That's it for now.

Stay tuned.