As a fan of novelty vehicle and unusual ones, when this was announced I couldn't resist but to get this. After a lot of searching I managed to find myself one at a good price and bought it on an impulse.
Like the Terminator, I don't really see too many inbox looks so I will do just that.
I have only done a kit review and I don't have what it takes to review a kit. I'm one of the guys who don't give a damn about how a side skirt of a tank is 2mm too short or too long or blah blah. So, I will just keep this as a look of what is inside the box and some very obvious pros and cons of the kit.
First we have a rather okay box art of machine -
That box is wide and a typical 1/35 model box but open the kit and a bit of disappointment is found -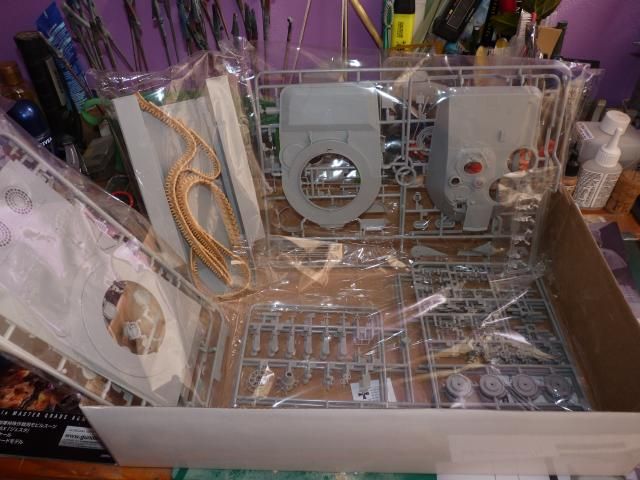 And we are provided with a typical non-booklet type manual from Dragon along with some close up shots of the vehicle in the museum -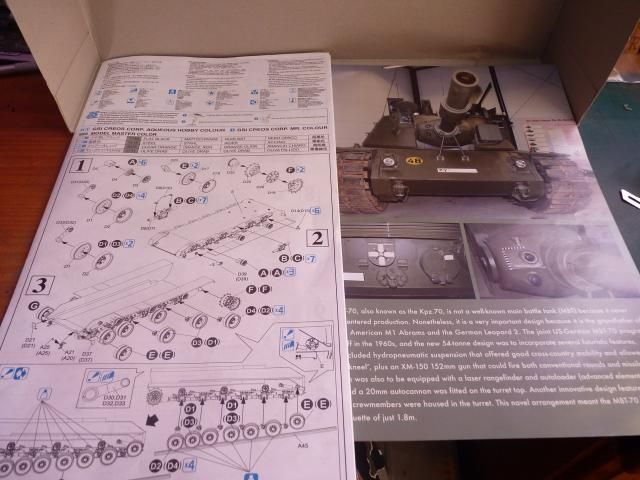 I took pictures of the sprues but I didnt take them out of the bags yet as I will not be building this right now -
I'm sorry as I forgot which sprue is which -
First we have the hull and
Underneath the hull is some bibs and bobs parts for it -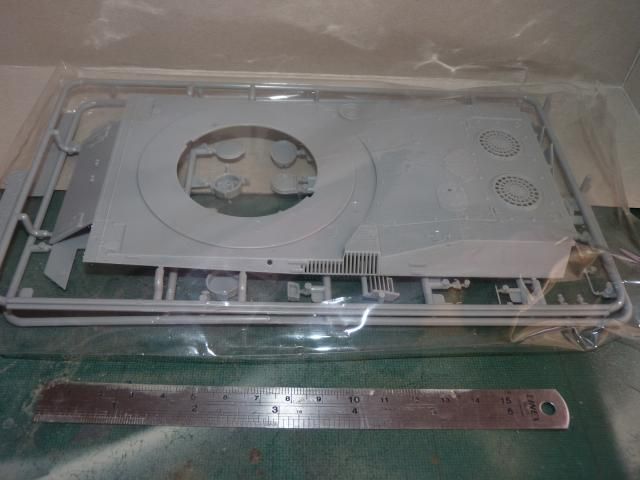 Another sprue with the wheels and running gears on it -
This one with the turret -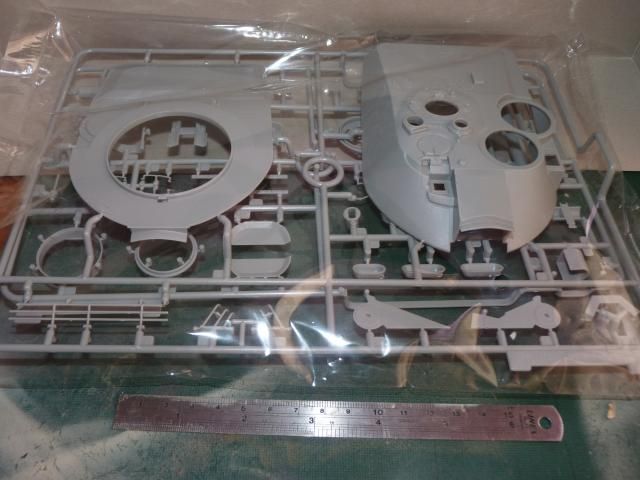 Underneath it is the sprue of parts for the turret -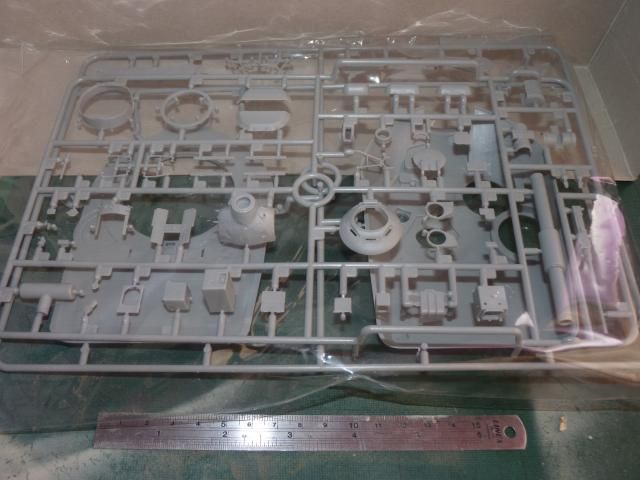 And then we have the chassis and the track -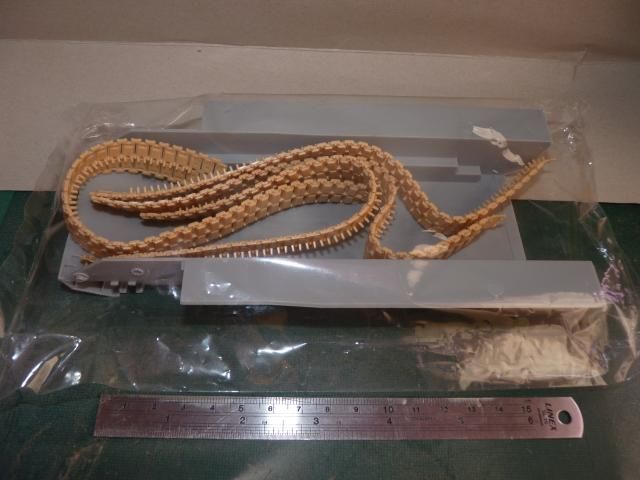 The Tracks are provided in 4 DS-track, each side made up with 2 run. I really don't understand why do they have to do that. DS-tracks are ok but in a vehicle like this without any option of a side skirt, they should have put on just 1 long run each side.
And then, the decal sheet, the clear parts and what appears to be Dragon putting a small sheet of error fixing on the manual -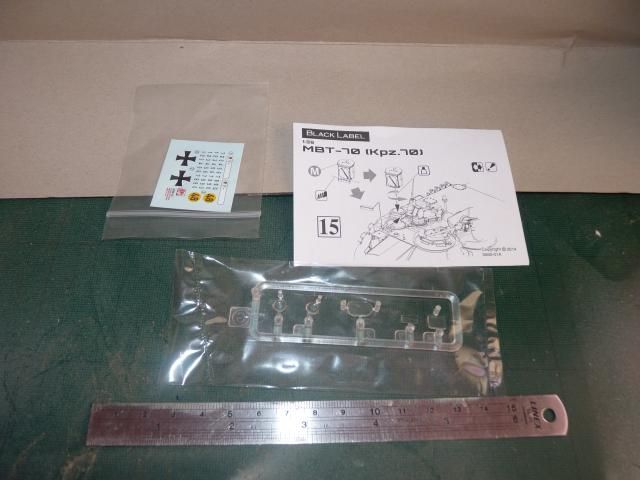 Quality wise, well, it's a Dragon quality but it appears to be less crispy than some of the Dragons I have built and a little bit soft on details. I will leave that final verdict for more experienced reviewers.
I didn't take anything out of the bag but I managed to take some close up pics of the parts quality -
The Pros of the kit: first styrene kit of this tank in this scale; numerous options for open/closed hatches, viewers and 2 cm cannon mounting
The Cons of the kit: missing some details such as power cable to the searchlight and fittings on the turret and hull including two vital pieces of P.E-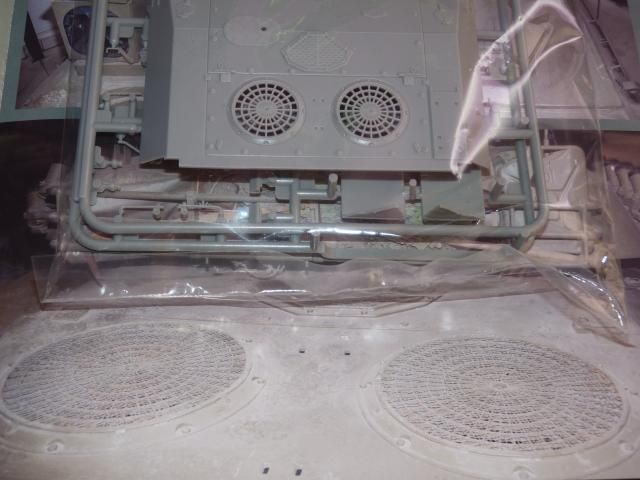 As you can see from the photo, the engine fans are covered by a mesh but there is nothing in the kit for that. Quite a bit of let down for a 2014 release from Dragon.
I would have built it myself but I wanted the new Trumpeter JS-4 more than this ( and I may be infected with AMS as I didn't find the kit neither impressive nor appealing ) so I sold it. It should make a nice addition to any Cold War Armour fans.
Speaking of selling, let me direct you to a great trader - By the time of Tim Green based in the UK. He runs a FB group named Value Kits ( Click on the link and have a look around, web store is still being in the works so for now, he trades through FB and paypal. ) and he can and he will ship to anywhere around the world. He's a great guy and his prices are superb. If you guys are in the UK, you might want to join his FB group as he will shoot you with deals after deals.
And if you guys want to get your hands on hit kit, shoot a massage to Tim as well. I don't know how much this will retail at but I bet you any money Tim will offer you a great deal....