Right ... an update is long due on this ...so let's carry on -
I spent three evenings and made up the tracks -
The tracks were a pain to clean but very lovely and beautifully casted.
I carried on the build by building all the storage boxes and parts for the left fender; Be very careful when you put on the little P.E belt buckles-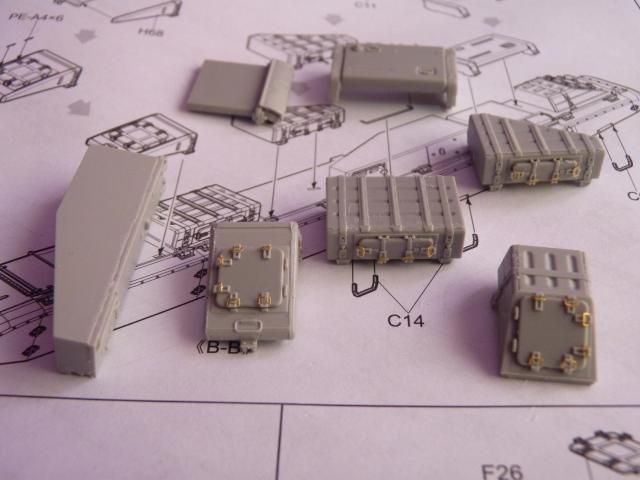 Which goes on the fender like so -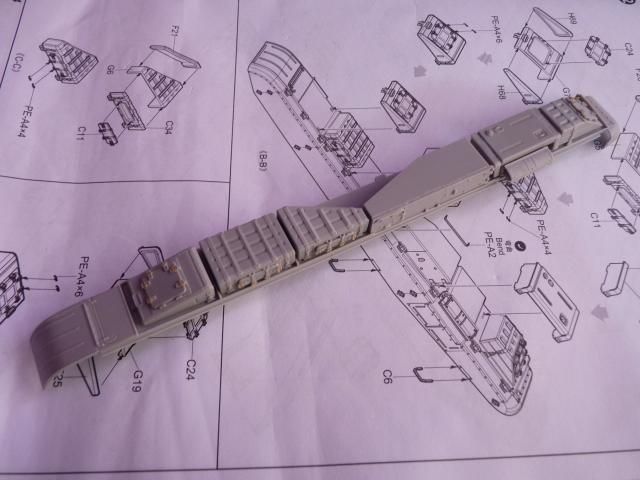 Boxes for the right fender -
Which are glued onto the fender -
Two short towing cables; the kit supplied a long brass wire so you have to cut them to size-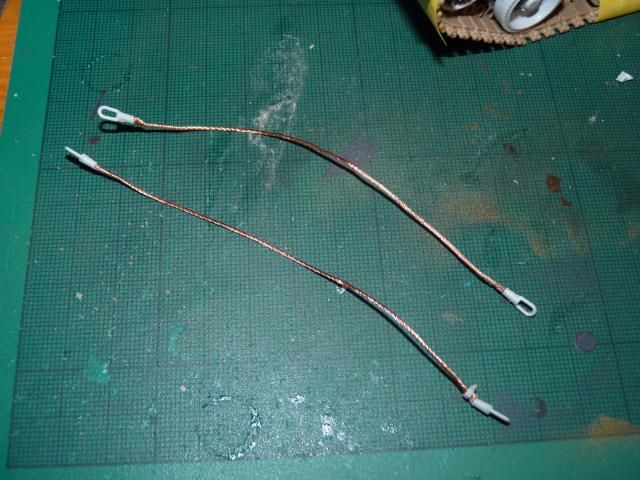 Test fitting everything -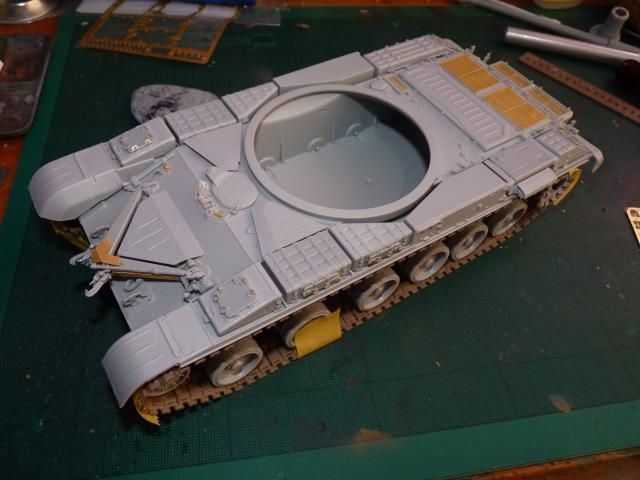 And with that, everything except the side skirts are done -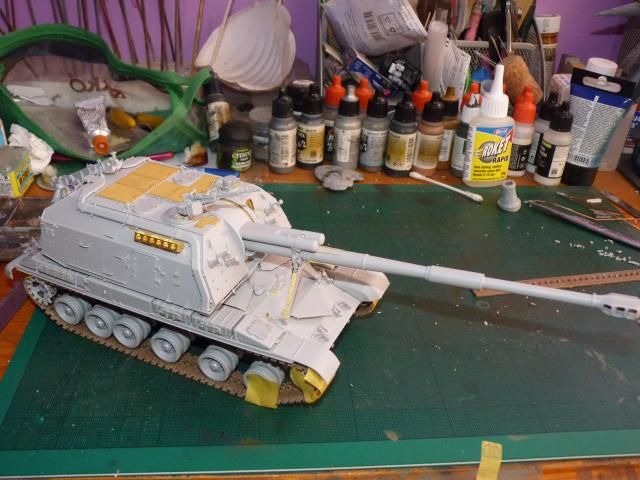 Due to the nature of the kit and parts break down, I had to paint the lower hull and wheels first before working on the tracks and gluing the fenders -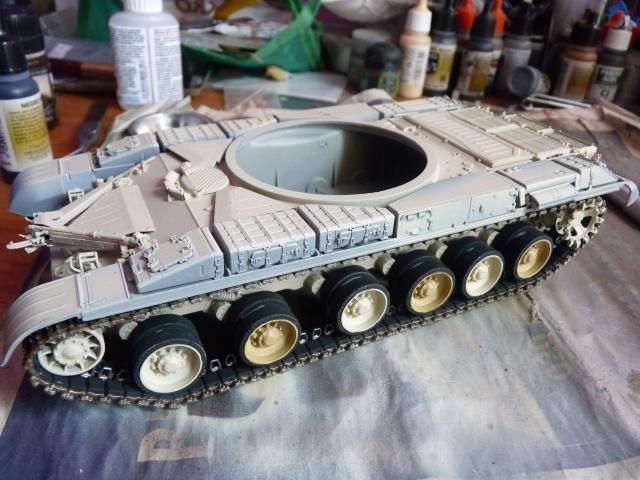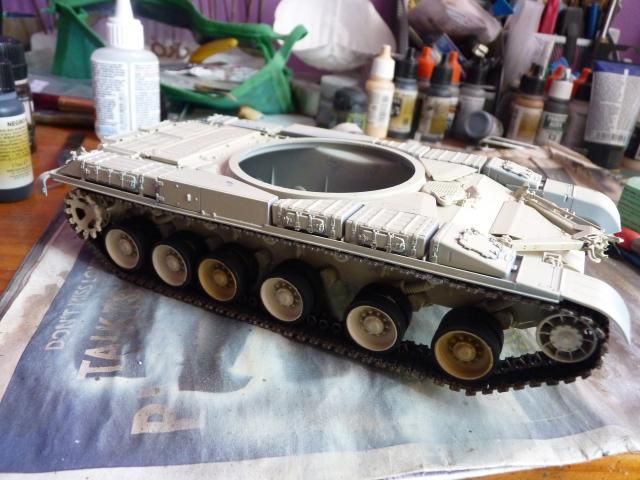 Glued on the fenders after that and finally closed it up with the side skirts -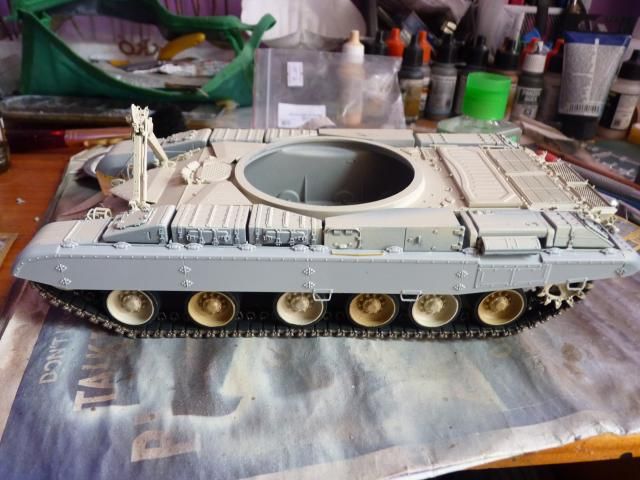 And the last touch is to glue on those little blade looking thingy that we all see on T-72 hulls-
And now. on to painting... primed and ready, I put on the first colour and masked them -
5 days of studying the photos, painting one layer after another, fixing the damned thing and touching ups over spray and I got this -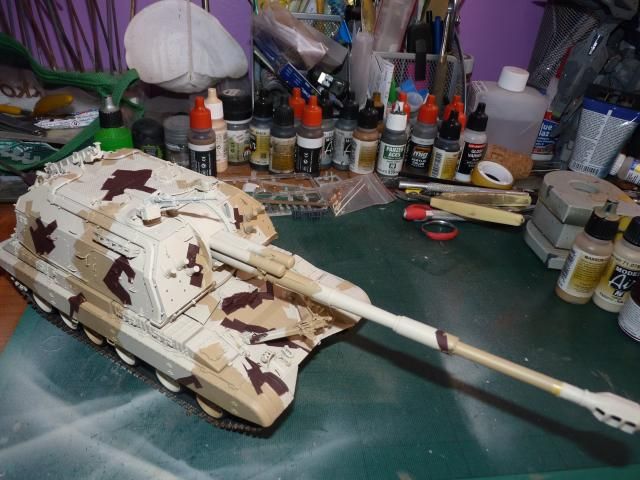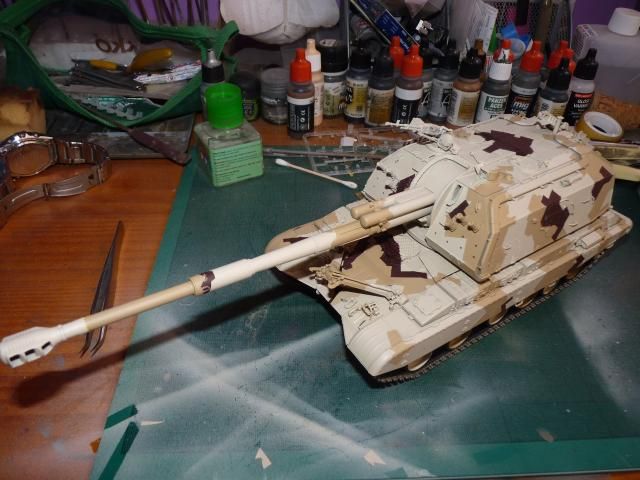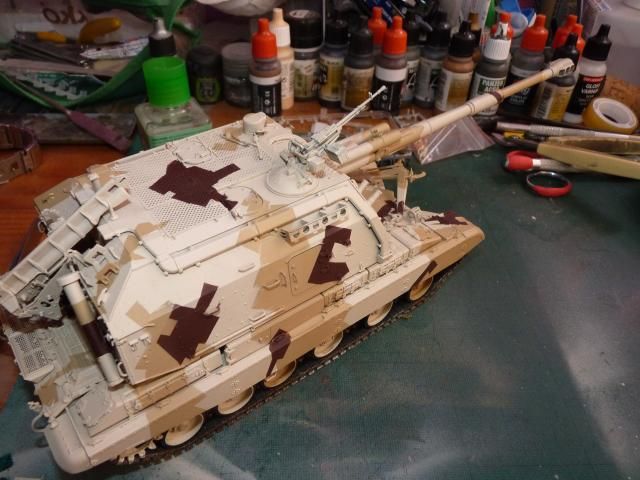 Still has alot of problems and many fixings need to be done...... why am I so attracted to this infernal scheme? LOL ...
Until the next update