Alright... An update is long due on this baby.
I do apologize .. I have been uber busy with my paper ...
This was the state of the vehicle I left off -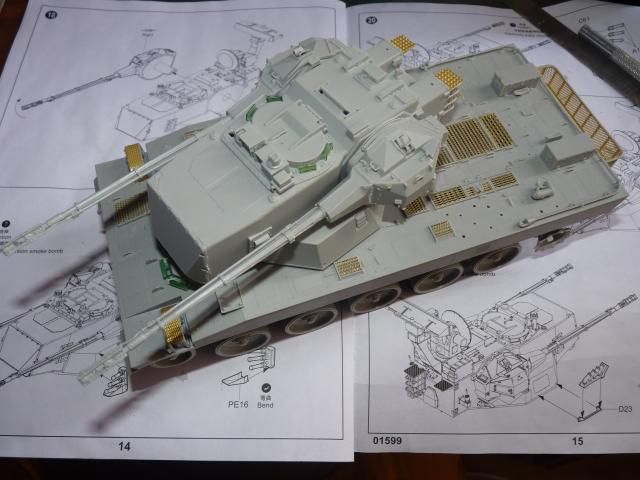 With the guns finished, I moved on the last remaining complicated build up of the kit- The rader apparatus I started off with the pistons -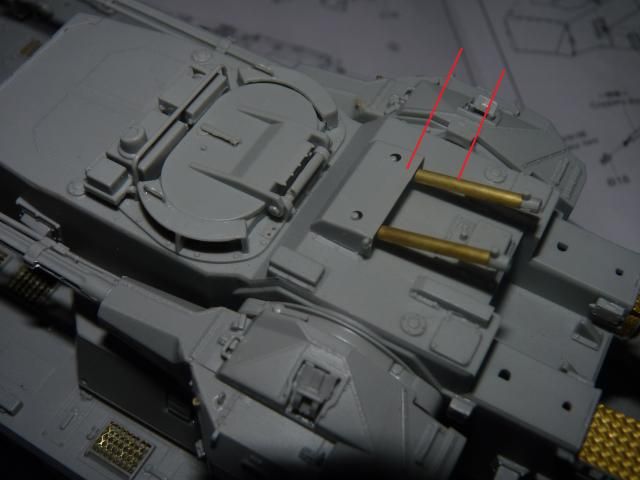 Followed that with the radar arch which is made up of more than 3 sub-assemblies -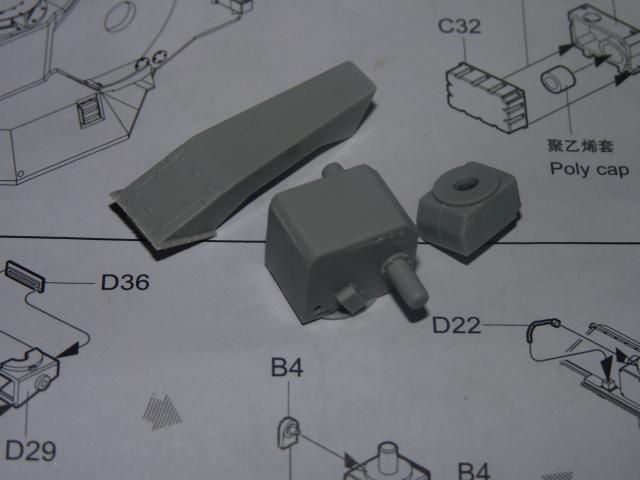 Followed that with the very very fragile hydraulic rods for the piston along with some kind of boxes next to the radar arch -
The whole assembles were then set up like so taking very care so as not to break the fragile hydraulic rods. Sadly, I did broke one of them as it was a very snug and tight fit at the piston opening. I greatly recommend drilling the opening to make more room.

The arch is made to be workable but as I have already broke the rod, I chose not to move it any more.

After that, I made the radar parts ( there are two of them )

Which goes on the arch and infront of it -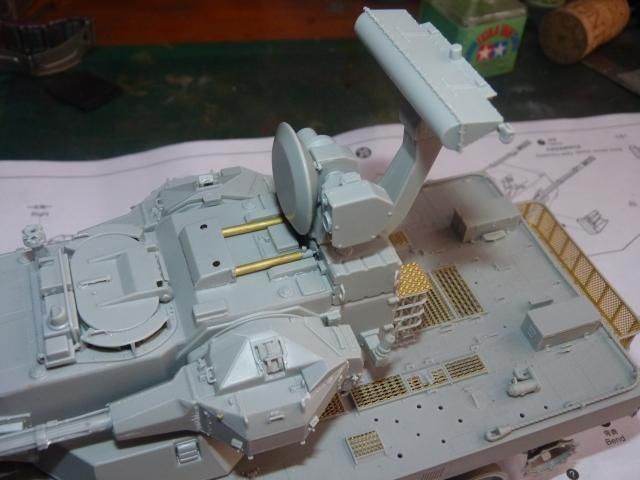 Both radar remain fully movable -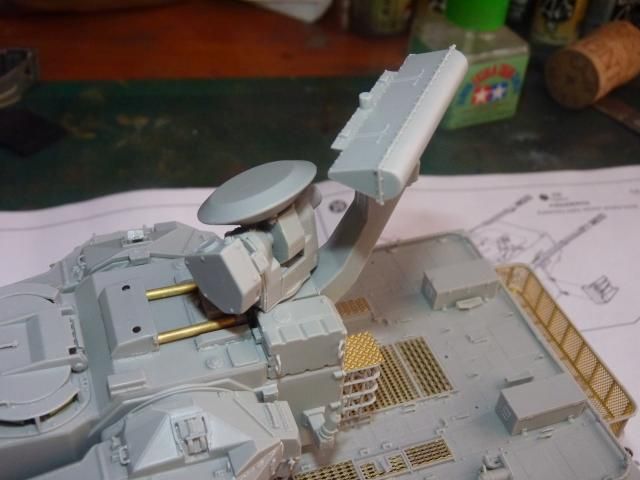 After that, I decided to put on the SGLs. The kit comes with an option of late and early type. I chose to go for the early type as these looks much cooler and not to mention, I have only seen photos that these SGLs with the kit-supplied tracks.
While building these, I noticed a mistake in Trumpeter's instructions.As you can see from the photo -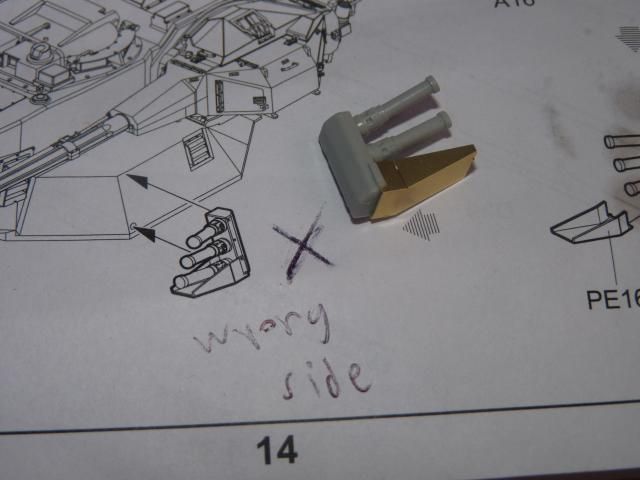 The parts are on the wrong side. The left shown in the manual is actually for the right and vice versa.
After that, I build the rear mud flaps along with the rear lights -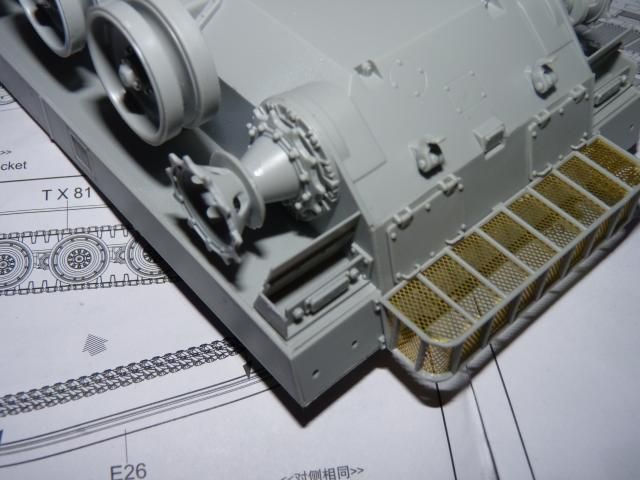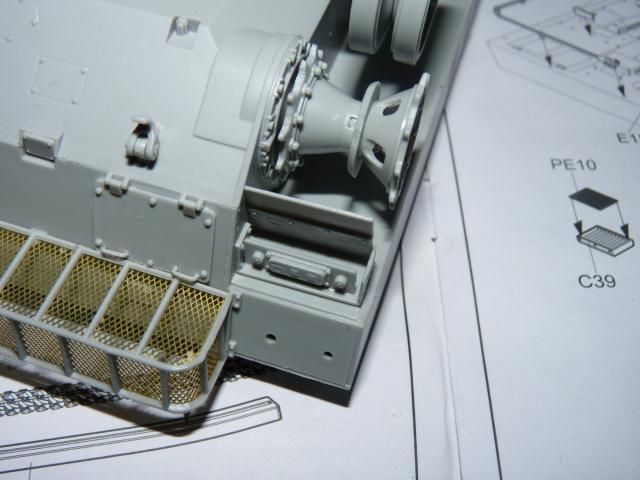 And finally, I finished all parts that need to be built with the storage bins on the rear hull -

So now, it's time to prime. I ran out of Halford primer so I used the Vallejo Black Primer. As much as I love Halford primer and that vallejo primer being so much of a PITA to spray ( as it dries so quickly inside the nozzle), it is quite resilient and gives a very nice coat.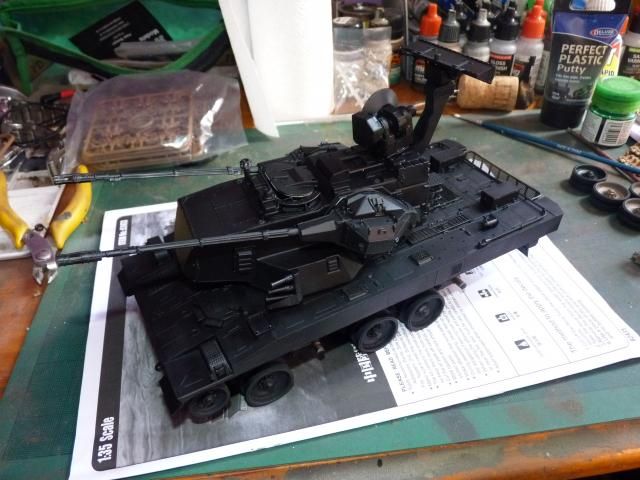 With that done, I built the tracks. I have build so many tracks from Trumpeter and I know they are not that good, especially with the clean up, but this one just take the piss out of me..... grrr... but I soldiered on and got these -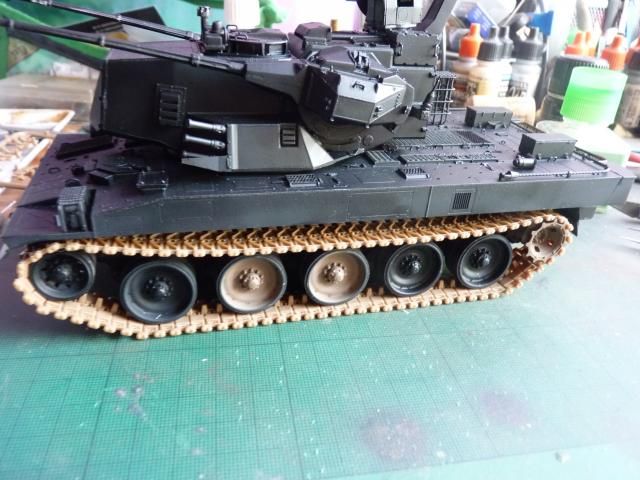 Once I make sure the glue on the tracks are set and it is safe to take it off again from the wheels, I did exactly that and painted and weather them.
Painted that with AMMO dark track, washed with Flory Models sand wash, another wash with thinned down AK track wash and finally dry brushed with VMA steel. I still haven't applied any pigments yet.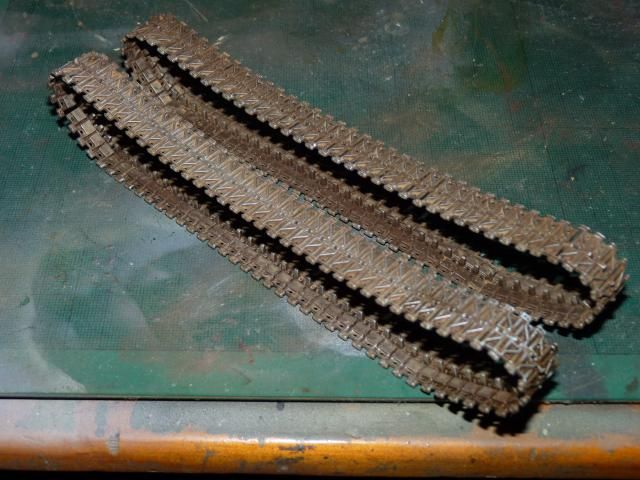 With that done, I moved on to the vehicle itself.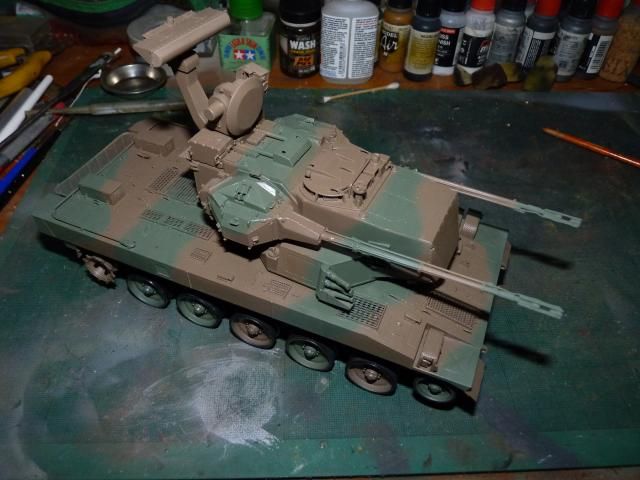 The vehicle is supposed to be with a hard edge scheme but as I am just so lazy and can't be bothered with masking, I thinned down the paint and drew the outline carefully, trying so hard not to give any feathering. It's not perfect but it works and won't be too obvious unless close up.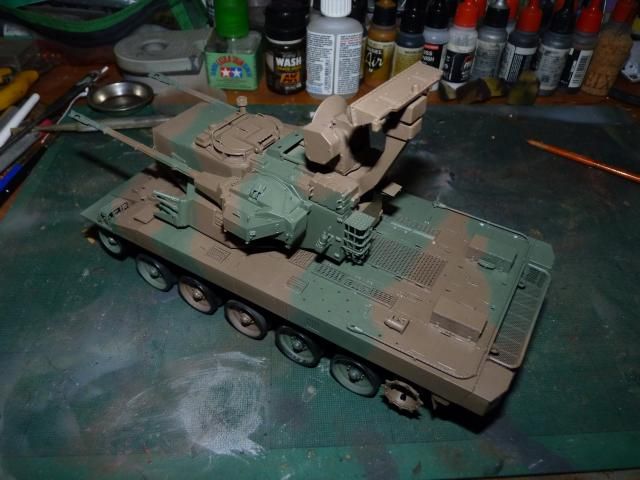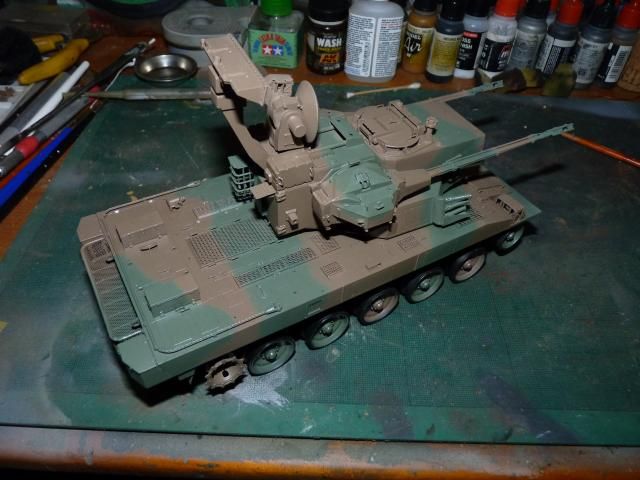 And that's that for this update. Next, I will be putting on decals, pin-wash and what-have-you. I still don't know how I should weather it though. I can't decide if I should go for summer themed weather or autumn (wet ground and rainy season) themed weathering.... Decision Decisions ..
Until the next update ....Catch you all later.