Right.. Time to update this baby. It has been too long. I was busy with my dissertations.

Last time, I left off here, with the whole vehicle painted -
With that done, I gave it like 3 coats of Vallejo Gloss Varnish and started working on the pin wash.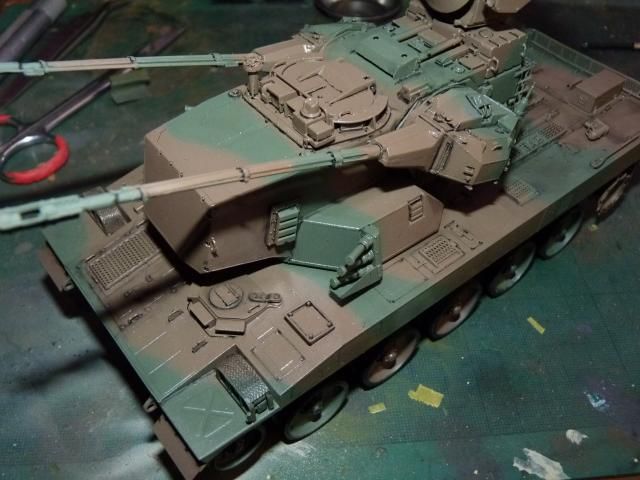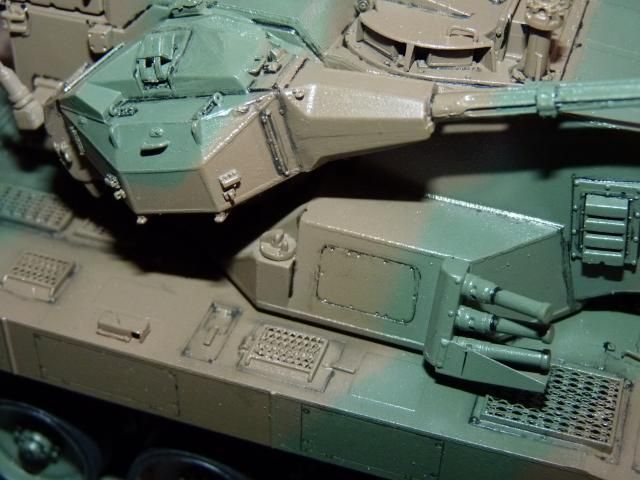 After that, it was time for the decals -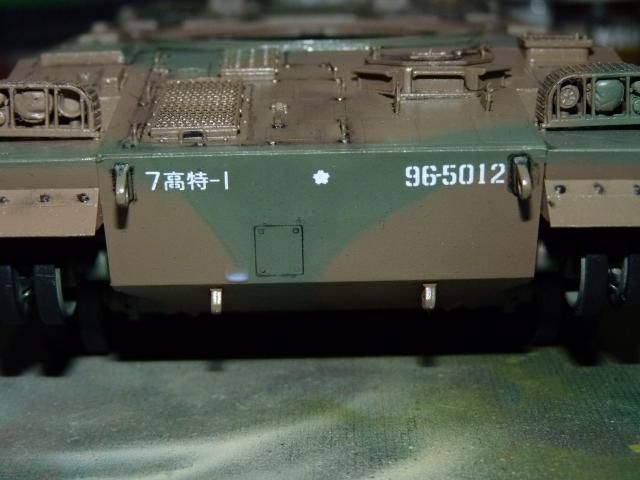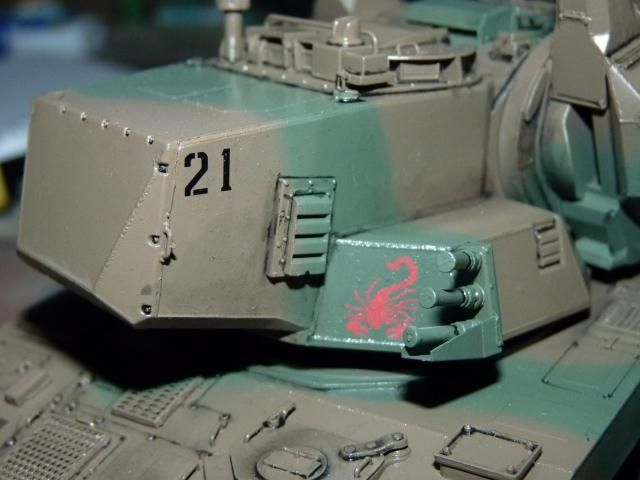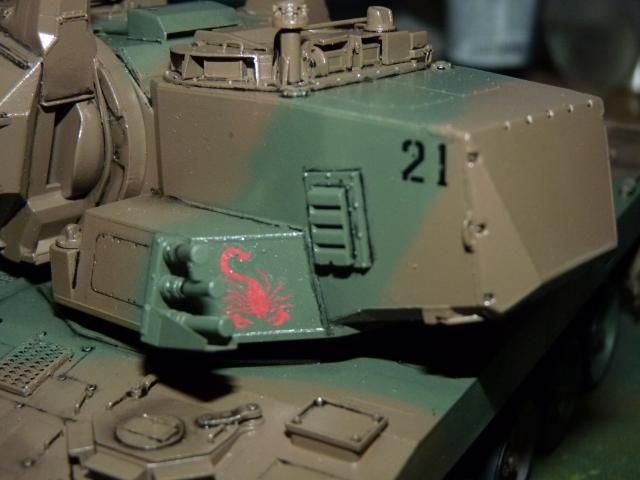 The number 21 is not shown in the instruction but I loved the number and loved the font so I took a little artistic license here.

More decals -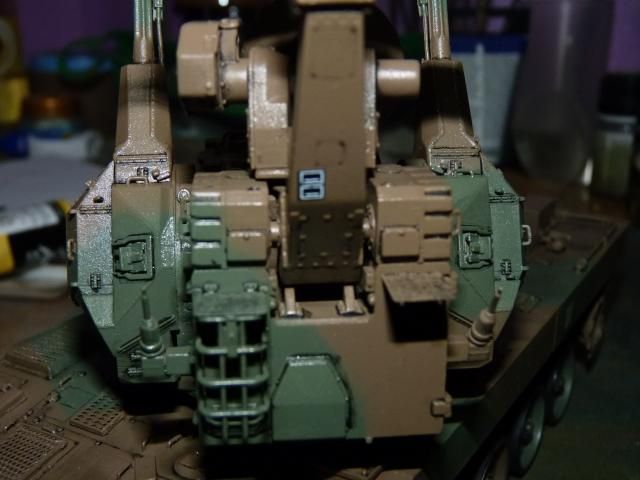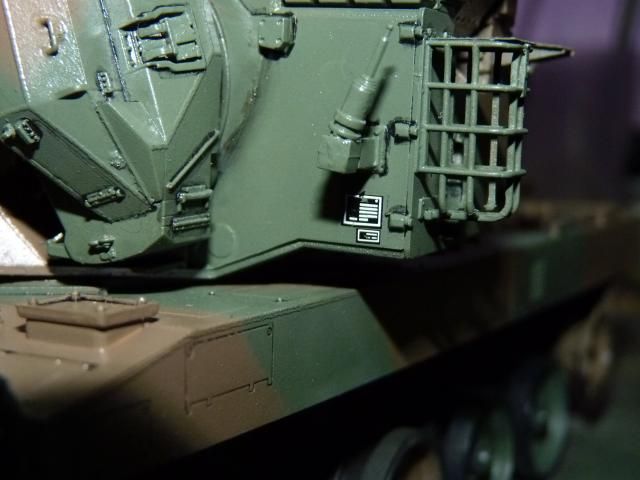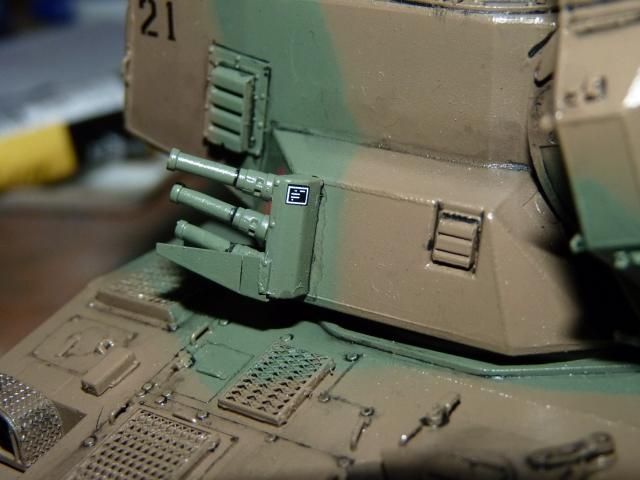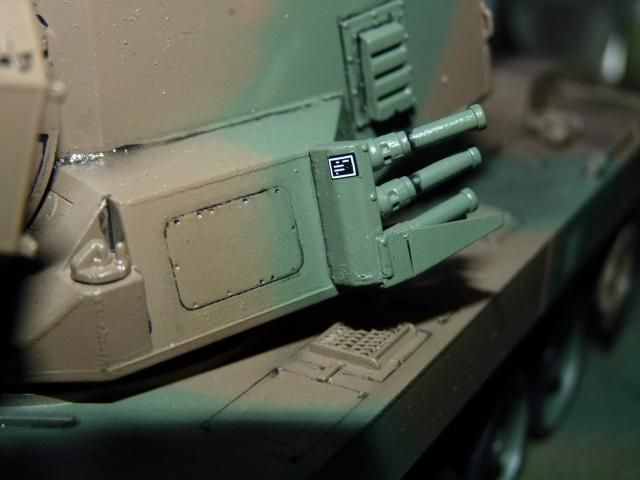 Now comes the fun part, weathering. I didn't know which kind of scheme should I go for but after some time, I decided to show a vehicle in a autumn seasons of Japan... a bit of rain yet dry and dusty. Hence, I have to start with the rain marks-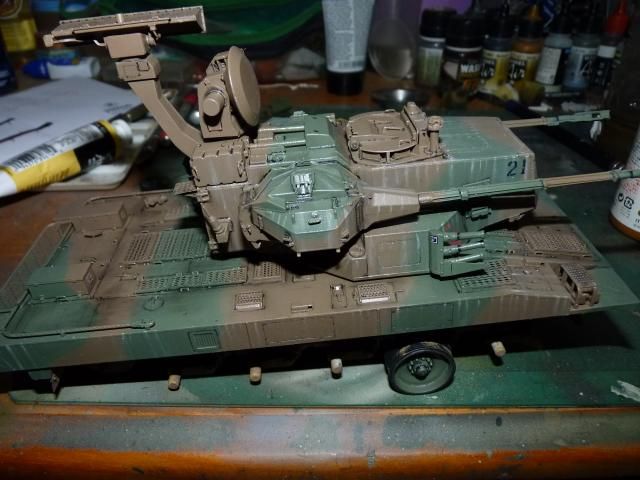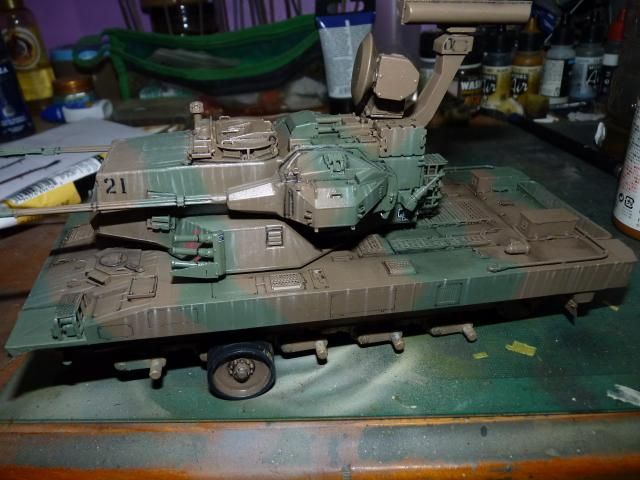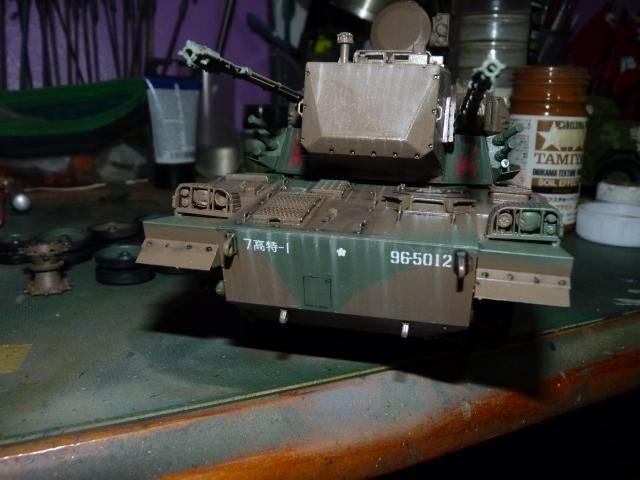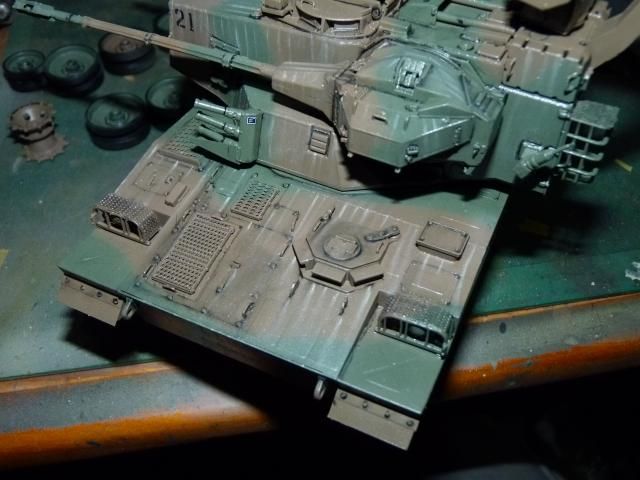 Next, I used Tamiya Diormama texture paint on the sides of the lower hull for collected earth-
Followed with dried muds on the wheels -
I noticed the hull sides earth look more moist and wet then the wheels but I kinda like it. Since it is on the inside, I assume some amount of moisture would be trapped thus keeping those earth wet unlike the dried mud on the wheels.
Happy with that, I put on on the little small touch ups such as the lights, sights and the tools and finally topped it off with a layer of dust which was applied in a wash made from thinned down oil paint; Naples yellow.
And this is it. I still have some touch ups to do but this is basically done and I will unveil the finished product in a day or two.
This has been a very enjoyable build.