Greetings my fellow gunpla enthusiasts. It has been a while since I have featured some one. Well, today, I'm featuring a great piece of work from within
MAC
.
Again, just like his first two work,
Winndom
has done yet another ingenious work, converting a gundam kit into a completely different mecha from a different anime.
That's right folks, just as the title, he SB and sculpted the knighmare frame, Lancelot Albion, from the much acclaimed Code Geass series.
There's nothing to say about how this kit actually started but it was just out of the woodwork,
Winndom
suddenly made a thread on the forum with some insane putty sculpting and boom, a nice piece of work is born.
He did have some difficulties however, as he started to paint this kit, his airbrush crapped out and he thought this kit will never be finished. He also stated he was so incredibly desperate to finish this kit that heresorted to spray cans to finish the job.
He did admit the build wasn't as clean as he would like because of his AB messing up but in the end, he was really pleased with the work.
He stated about 75%-85% of this kit was SB with putty and he was also bragging about how it show off his sculpting skills... yeah yeah .. we know,
Winndom
.. we know.. LOOL
The decals he used was printed onto waterslide paper from his laserjet printer, would you look at that .. DIY decals... that's nice.
Well that's about what he did on this one. My personal comment - its sculpted beautifully, its looks beautiful, it was made by many innovative ways of SBing, I find the use of copper wire to mimics joints very ingenious and the wings are just beautifully made.
The draw backs is that , like
Winndom
's had admitted himself, not perfectly clean and the paint , as some of the members have pointed out and which I agree on, the gold needs to be reworked on. He himself knows and he also stated that he will be working on his painting skills. Come to think of it, I need to too.
Well, that's that. Without further Ado, I present to you,
Winndom
's masterpiece -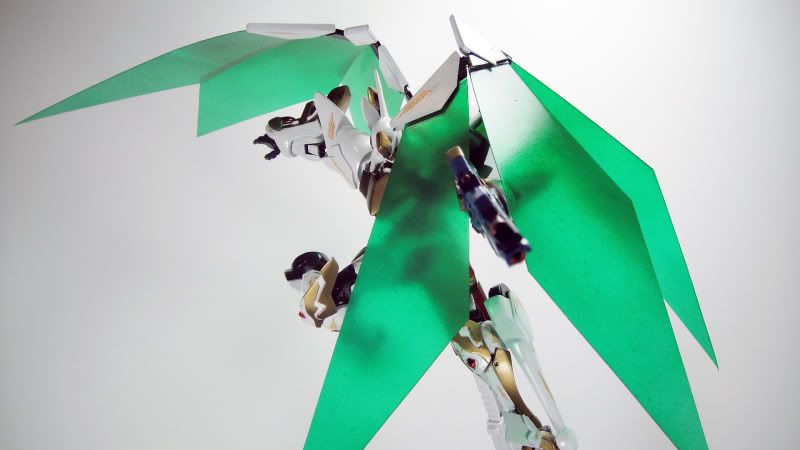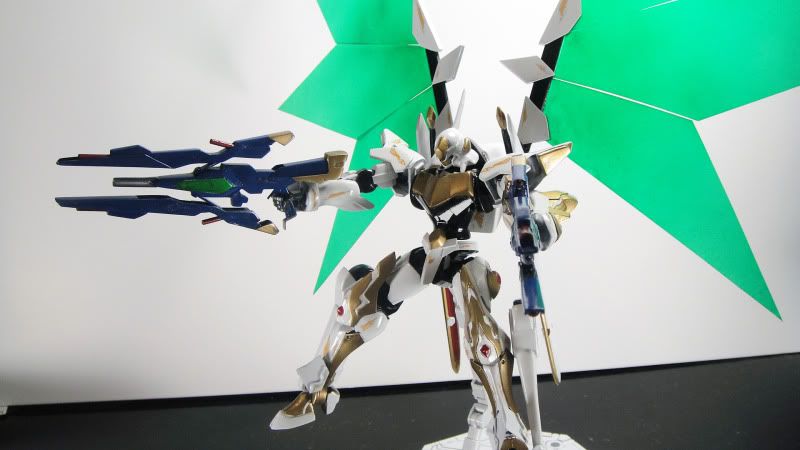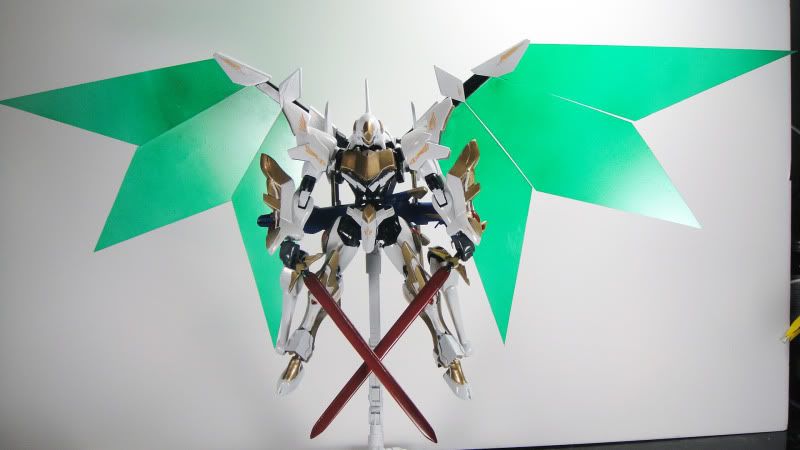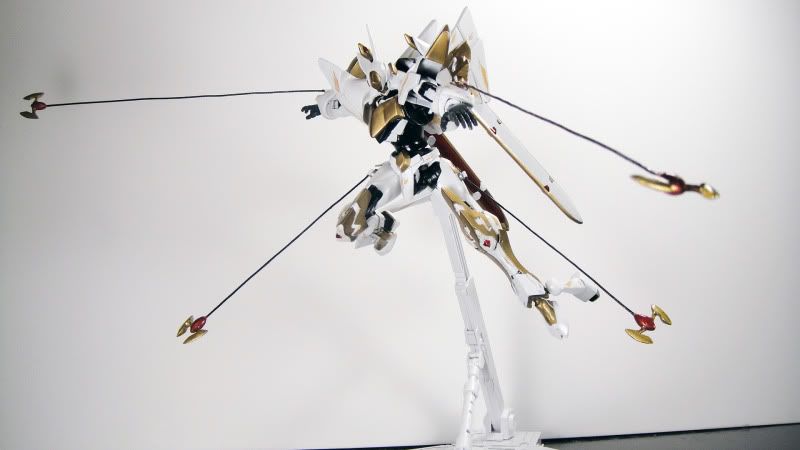 Well,
Winndom
have taken many photos and these are just some of them. If you want to see more , please kindly click on the
LINK
to the official thread on the
MAC
forum.
A beautiful kit regardless of the little Boo-boos Winndom made. A great piece of work and I really love it and I hope you dear readers love this too.
This is for now ... Please look forward for more... Stay Tuned until the next update.