Alright, Managed to do some work on this cat ..
After the initial run of the camo airbrush, I got a better canvas to lay down a hard edge so on to the masking .. I started with masking the dark yellow and the olive green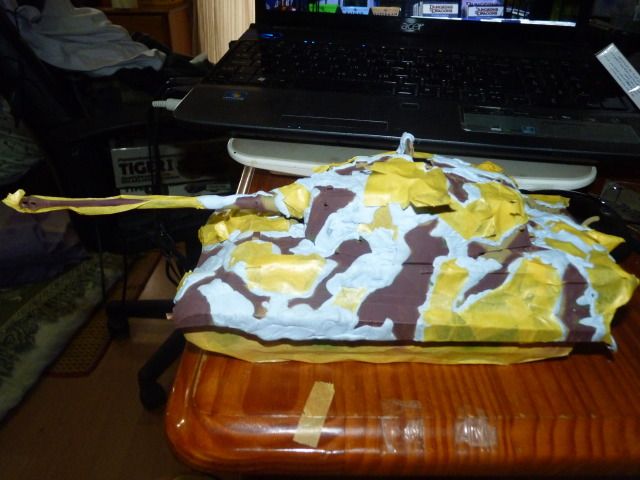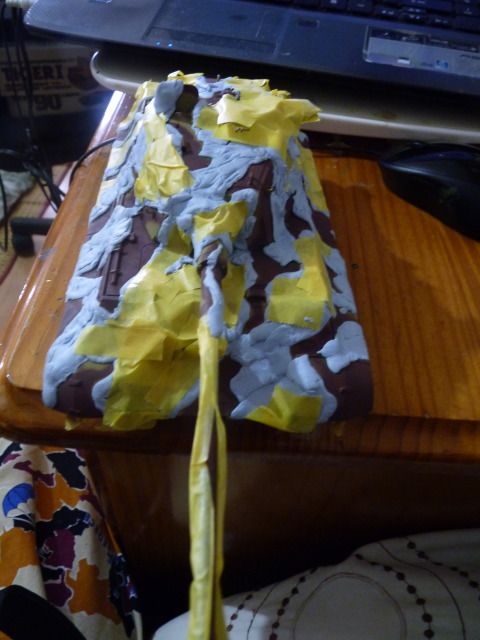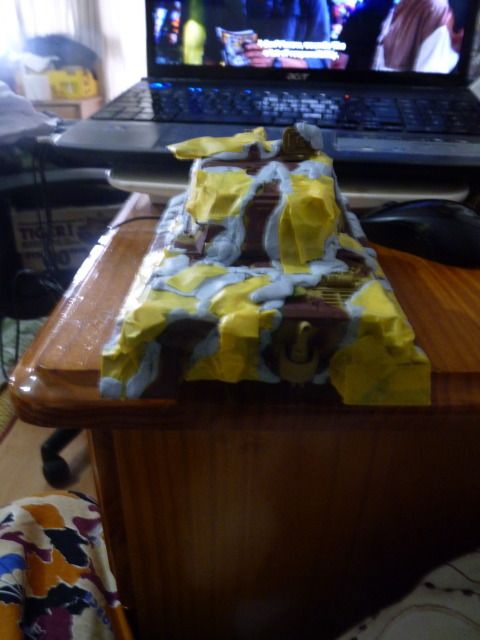 That WAS NOT EASY.. WHEW ...next time, I think I should just skip first run and go straight into masking .. anyway -
After the red brown was painted, I went for the olive green, This time, I skipped masking the entire thing and carefully mask and paint on the go with blu-tac ..
This is what I got .... and I have to say, I am starting to love hard edge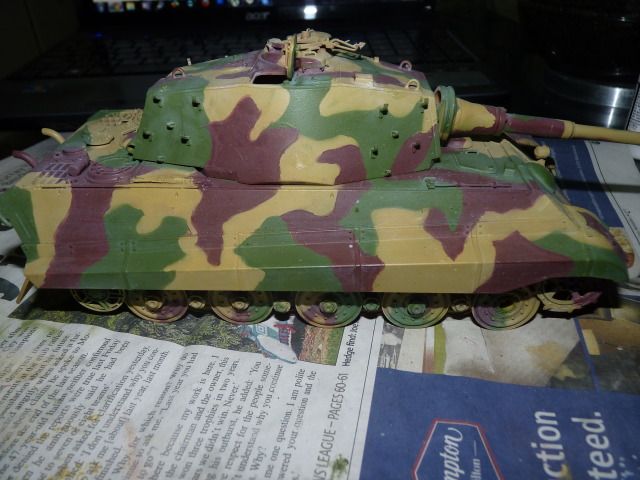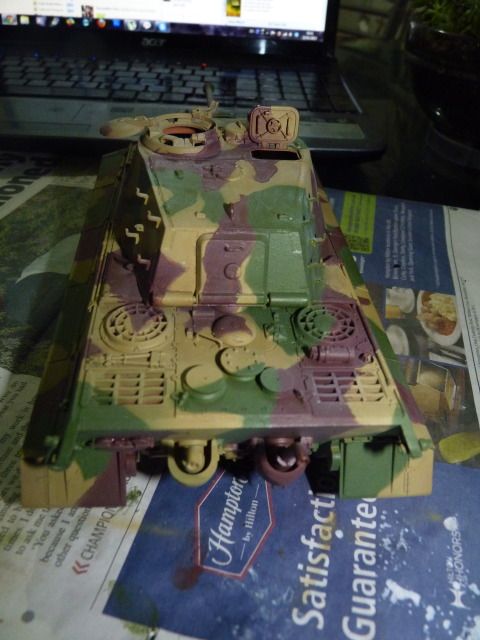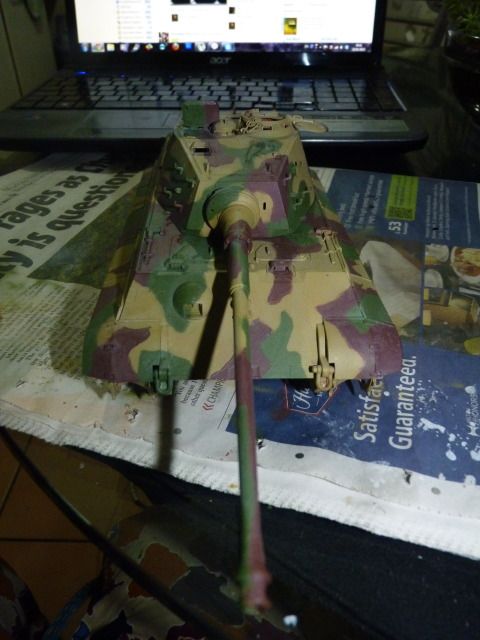 I purposely painted the hard-edge layer a bit messy and not entirely uniform as King Tiger 008 was historically Hard-edge, which implies that it was painted by the crew on the field and with the lack of petrol, crew use what ever they can to thin the paint so messy out come
Now that Im happy with the results, I sprayed two coats of Vallejo Gloss Varnish and Revell Flat to protect the layers of paint...
After the follows the First step on the '' Ambush Scheme ''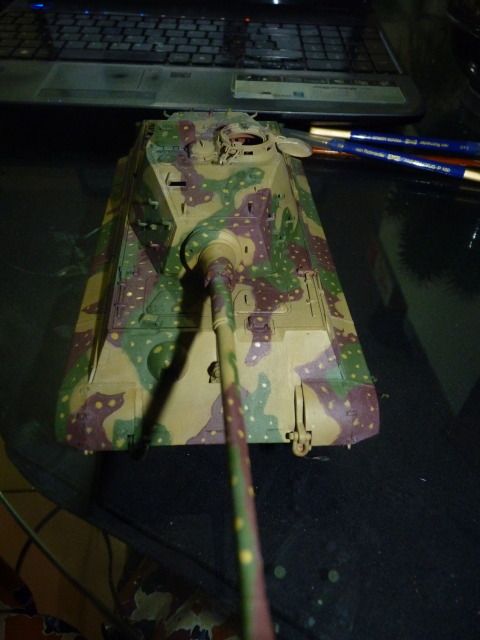 The first step, which consist of dotting dark yellow over the red brown and olive yellow is done ... All I need to do is follow up with the other colours
Well, that's it for today folks, after the 2nd and third step of ambush scheme, comes details painting of the onborad tools and then the crews and I will be done...