Alright people... I have some updates for you all -
The first thing I did was putting on the decals -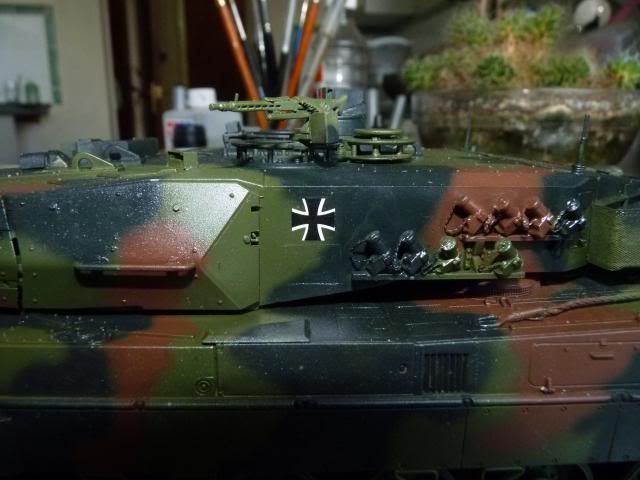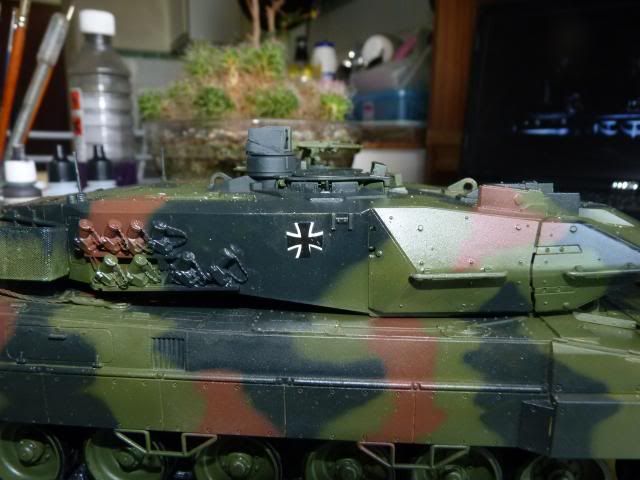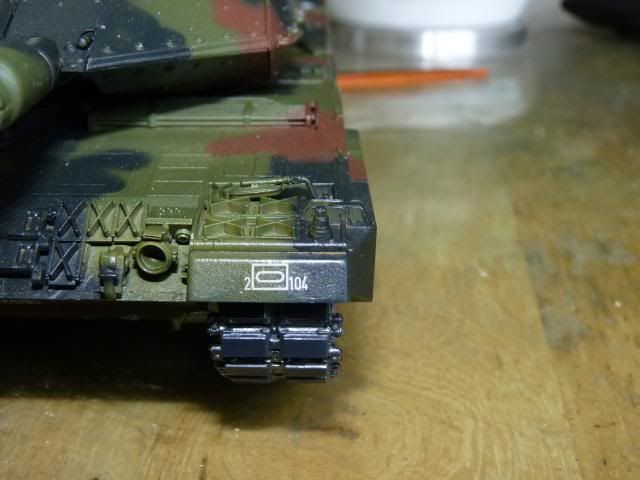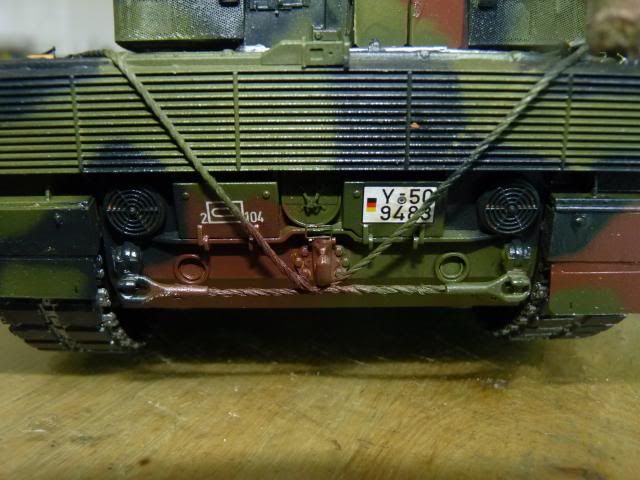 And I followed that up with the optics and lights -
Driver sights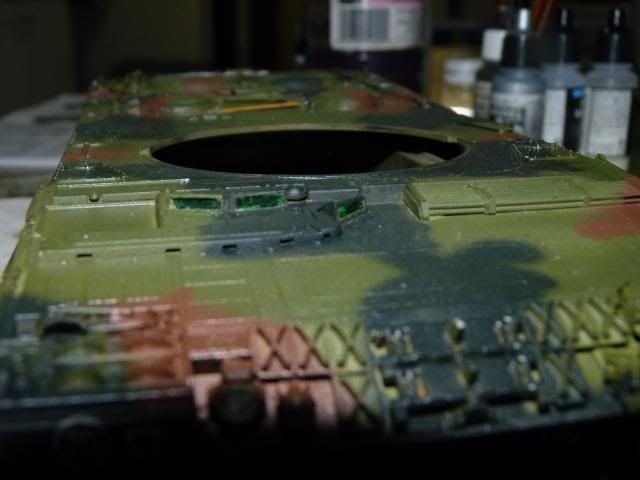 Front lights
Rear lights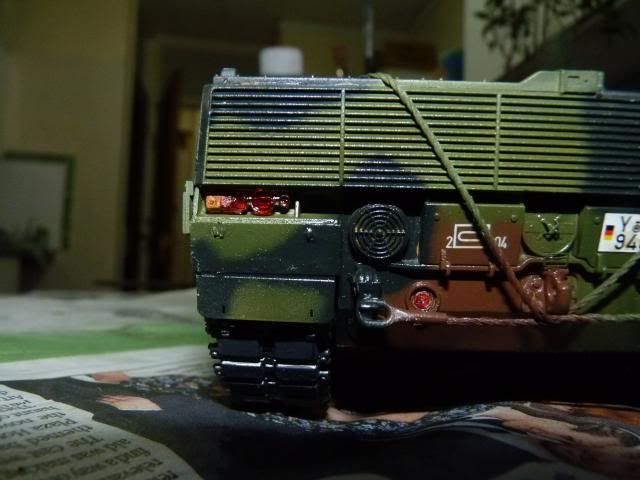 Gunner sight
Commander periscopes and sight
Now what comes afterwards is something that I have never done before - foliage Camouflage
The first thing I did was a camo net with lots of leaves on it.
The net was bandaged soaked in thinned down ''Field Green '' to ease painting and the leaves are Parsley. I thought of using coriander but I couldn't take the smell LOL. The net was wrapped and glued on with science bond glue as it is better to use then super glue.
And I ordered some leaves from Plus models and made myself some branches from wires, painted them in brown and I got these -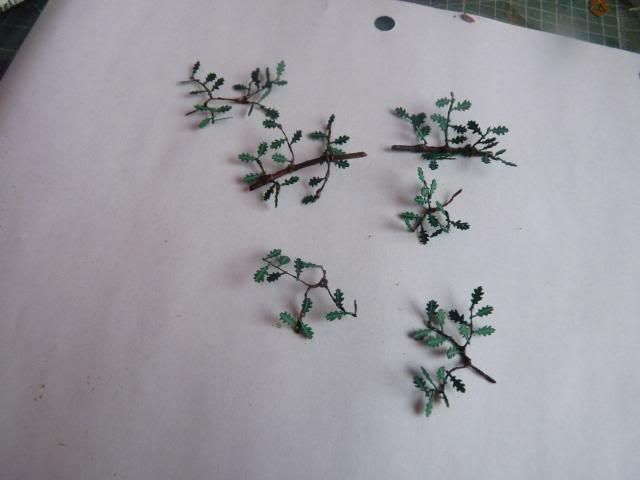 Which will go on the model like so -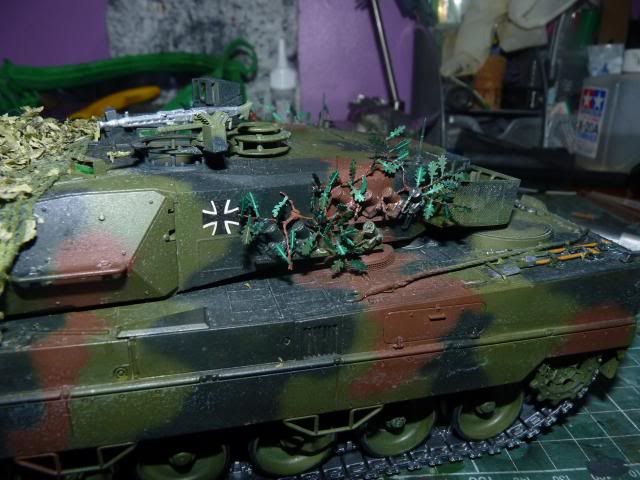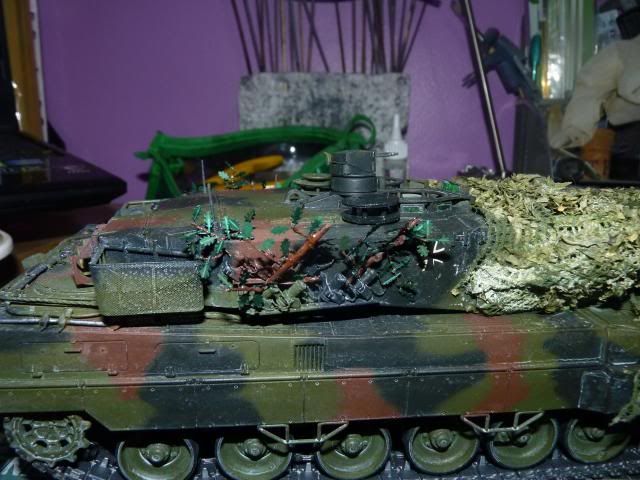 I noticed the Clear varnish I put on have misted a bit. Probably the cold, windy weather must have affected it. Doesn't matter, it will be gone after weathering so I don't really mind.
Starting from here, I will be working on with a little artistic license as to how the foliage and camouflage are placed.
I have seen those tanks draped with some kind of tape and fabric on top of the camouflages and also on the barrel so I decided to try putting these on -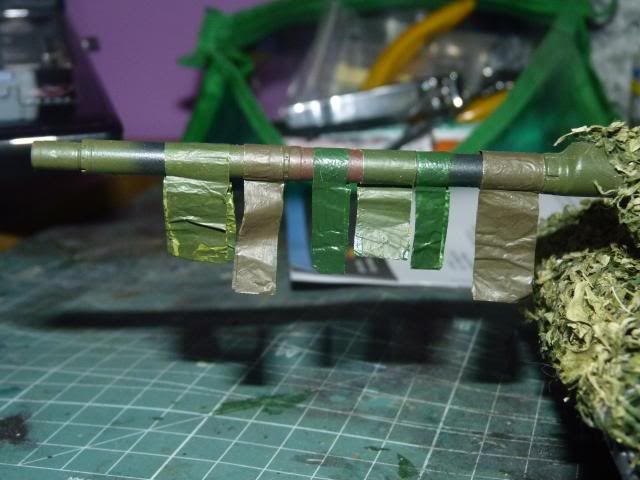 so combining all of these, this is how my Leo is looking now -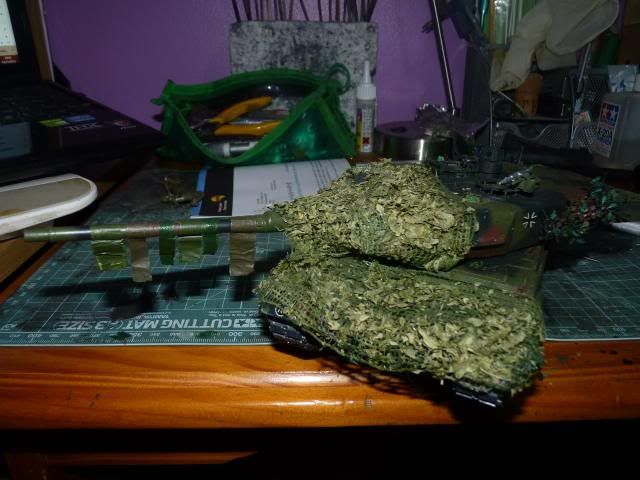 I wanted to try out something that is new for me. How that didn't came out very bad.