Good day guys. Time to update on this W.I.P.
Now that the lower hull is finished, I carried on with the upper one.
Started with gluing two little convoy lights and the hooks
-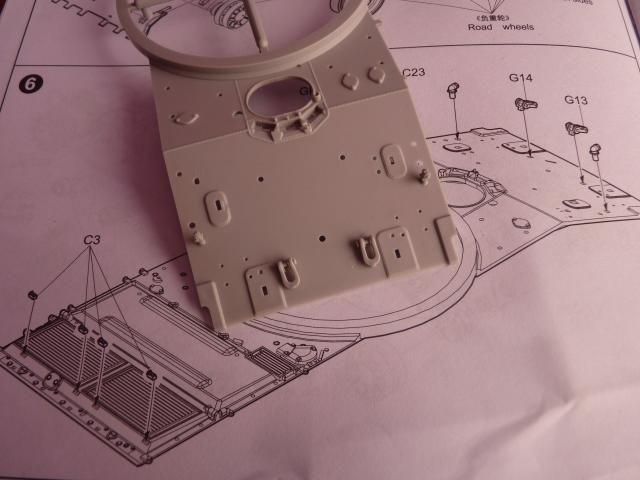 I encountered my first big problem with this build. The instructions calls for P.E A15 but in truth, it is supposed to be B15. A15 is a very long part and won't fit in anyway at all to to the spot as shown on the manual-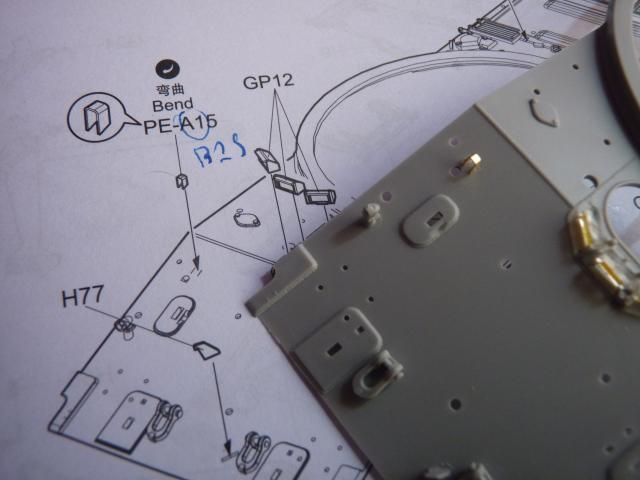 Followed that up with Driver Vision ports. I already put on masking tapes to prepare for the painting process.
Following that is the driver hatch; trumpeter included a little hub kinda thingy that goes underneath the peg of the hatch piece -
Which allows the hatch to open and close like so -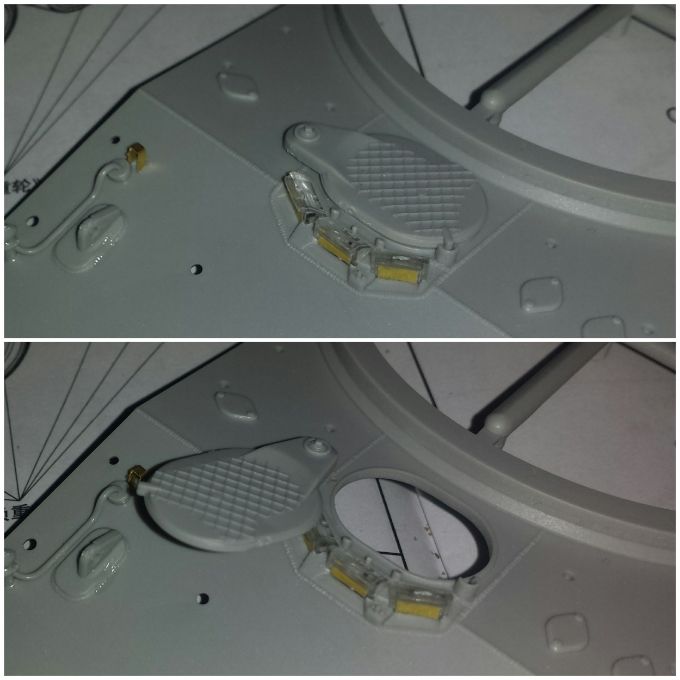 But with the complete lack of any interior, I will just glue it shut later on.
Following that with more parts on the front of the glacis plates and the upper hull ( some sort of spaced step board or something ) -
Switched to the engine deck after that, first started with these little railing/ hinges thingies -
Followed that up with what is shown on the Manual -
and finished off what I needed to do on the engine deck like so -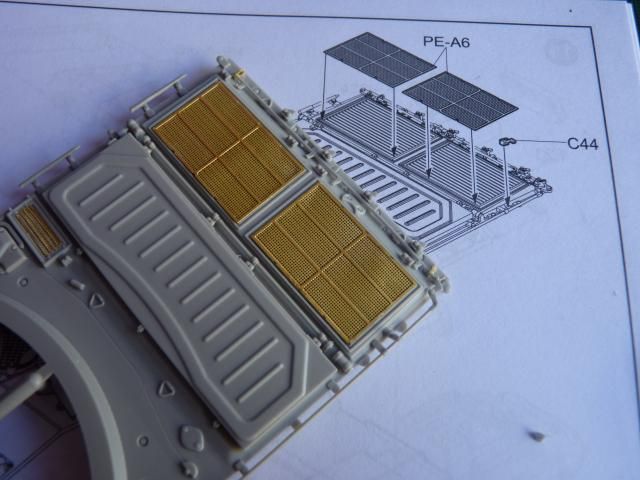 After that, I move on to the gun lock, which I was dreading.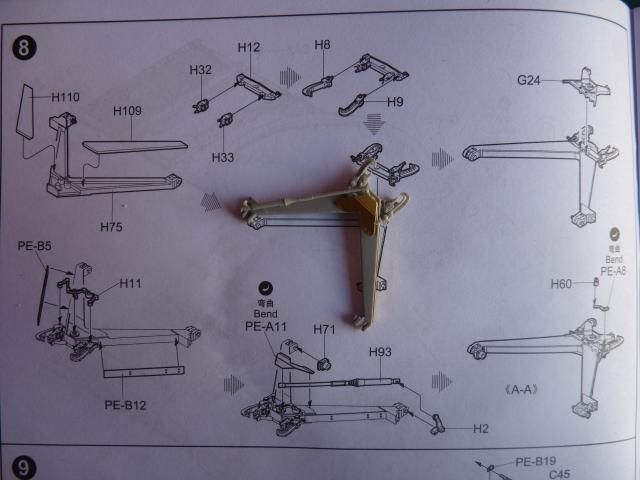 The gun lock is made up of 19 individual pieces and it looks amazing as you can see from the photo.
The gun lock is attached to the lower hull like so -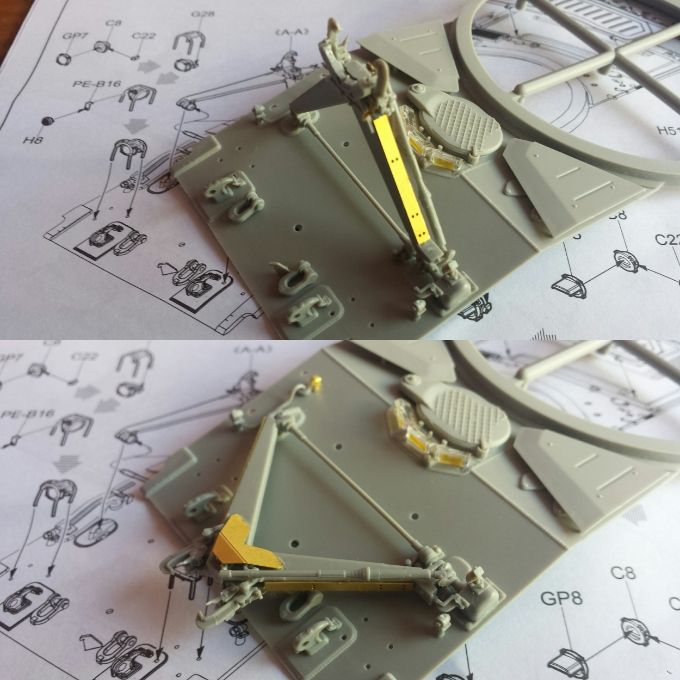 and the main lock remains workable -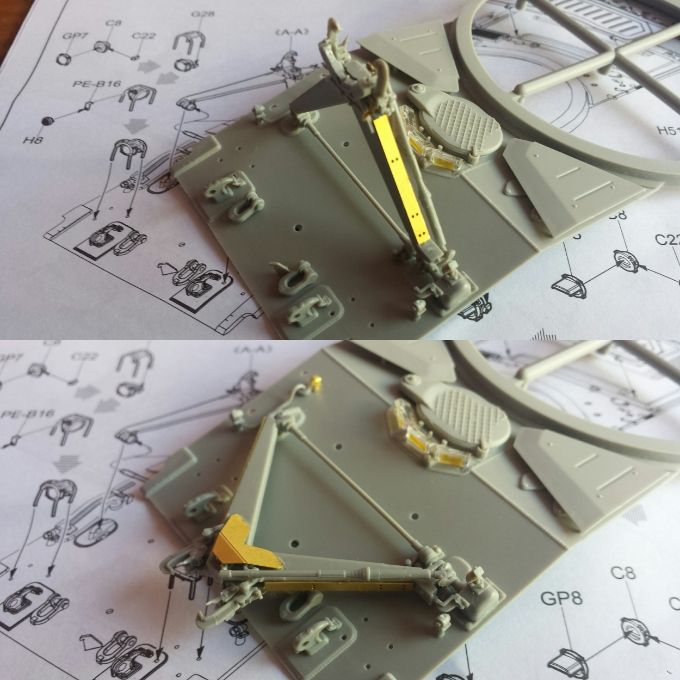 so are the little locks on top that grips the barrel -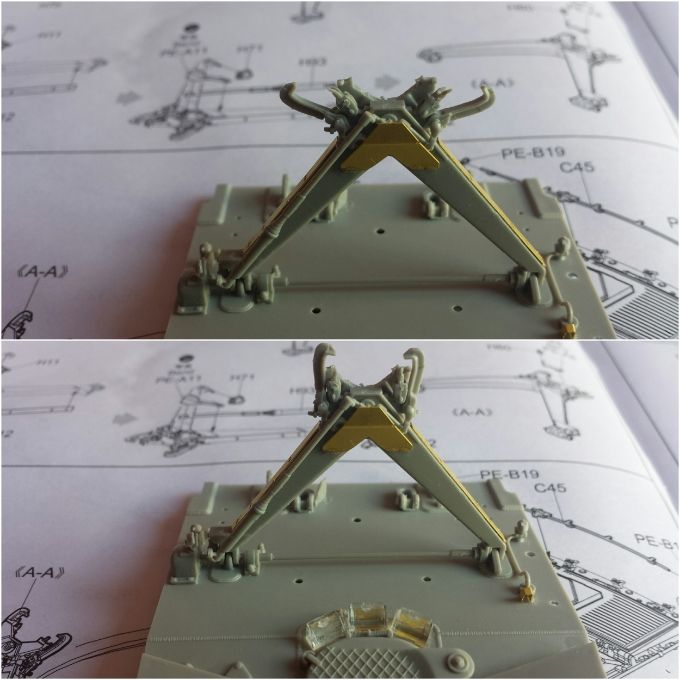 After that, I had to put on this triangular board thingy between the lock -
And now, we have a complete top hull, gun lock and engine deck -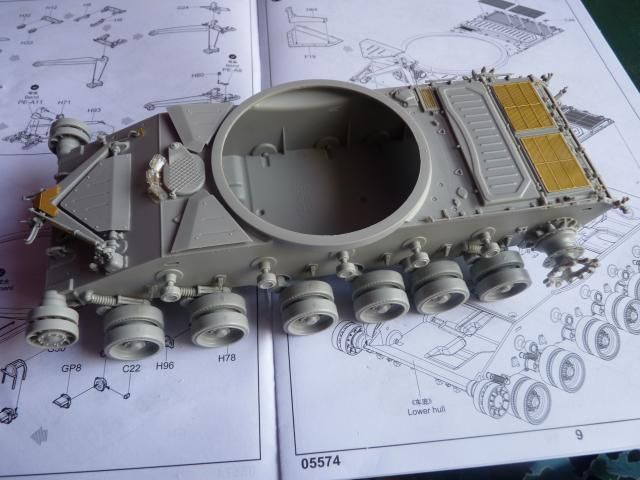 And that's it for this update. I thought this kit was expensive but with this amount of details, I guess £59.99 is not actually bad. Really enjoying this build.