Greetings and Salutation to you, my dear readers.....
Today, I would like to feature another work of the ingenious work of
Winndom
. I'm sure you will recall his Carnage gundam, his custom, transforming gundam.
In this, I will be featuring his Gundam GaGa, no you haven't read it wrong. GUNDAM GAGA.
This is a project that he started after seeing an Overflag ver. GaGa from
Aor-or-Die
. He stated he love Lady Gaga and he also love Gunpla and this custom was built as to celebrate those love. He decided that Gundam GaGa would need to take on some essential GaGa accessories in order to truly embody her. Thus Gundam GaGa is equipped with:
1. A pair of reverse grip buster rifle (inspired by Lady GaGa's crutches in her Paparazzi video)
2. A pair of rifle boobs (inspired by her Alejandro video)
3. A pair of killer high heels (come one, you can't be GaGa without fabulous heels)
4. A funnel system comprise of 7 funnels for her 'hair' because GaGa always has crazy hair
5. Face shield in the style of Astraea because sunglasses are trendy.
6. Feminine proportion...duh
The crutches are modded from 4 buster rifles from Wing Zero HG. Rifle boobs were modded from NG Strike Freedom, high heels were scratch built with muzzle from two of the leftover buster rifle and extra beam saber hilt. The whole funnel system were scratch built. The body was modded from NG Blitz mostly with NG Infinite Justice providing the upper body.
This was his first custom project and he rushed through the details. And he made some boos-boos with sanding and the sanding marks become visible after painting and some minor mistakes showed up after painting. Even with mistakes, he still churned out a awe-inspiring kit with his ingenious design and take on GaGa concept. Another kit from
Winndom
that I personally find very very inspiring and I do believe so awesome that it eventually will get in a place in
MAC
's Legend Hall. I hope you guys find this inspiring as I do.
So, Without further Ado, I would like to present to you,
Winndom
's Gundam GaGa.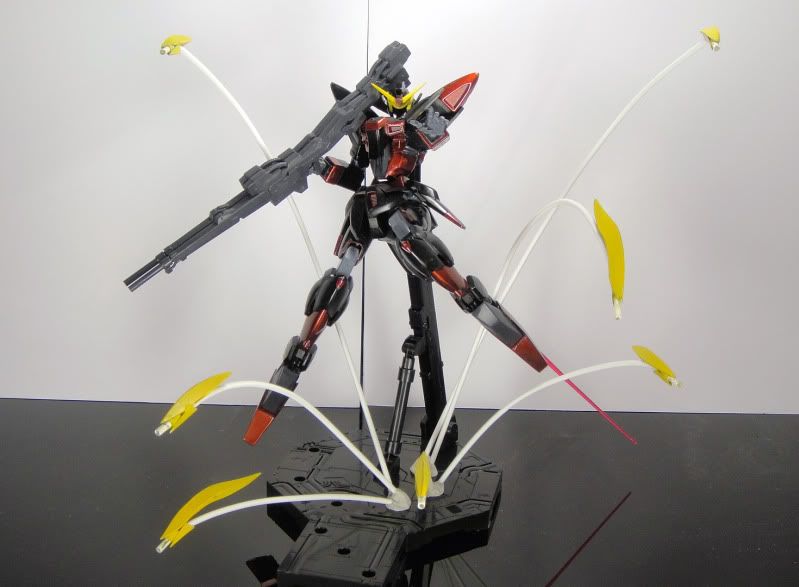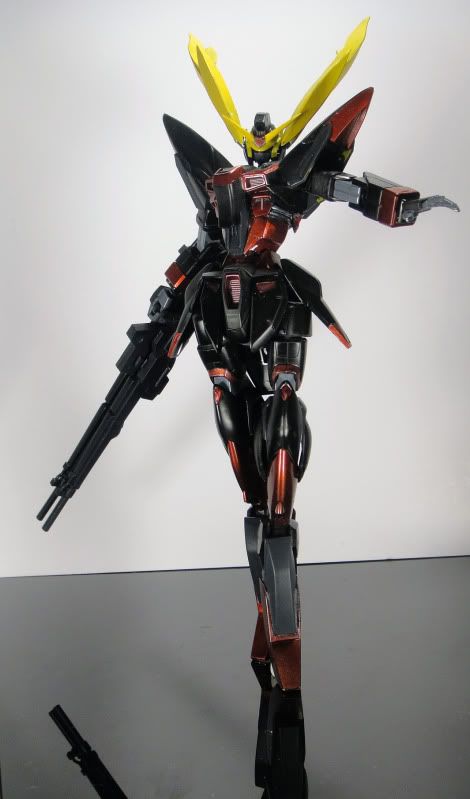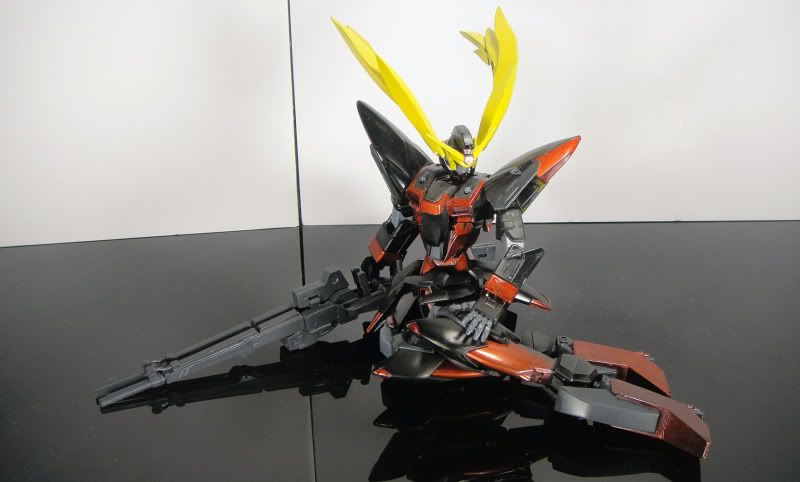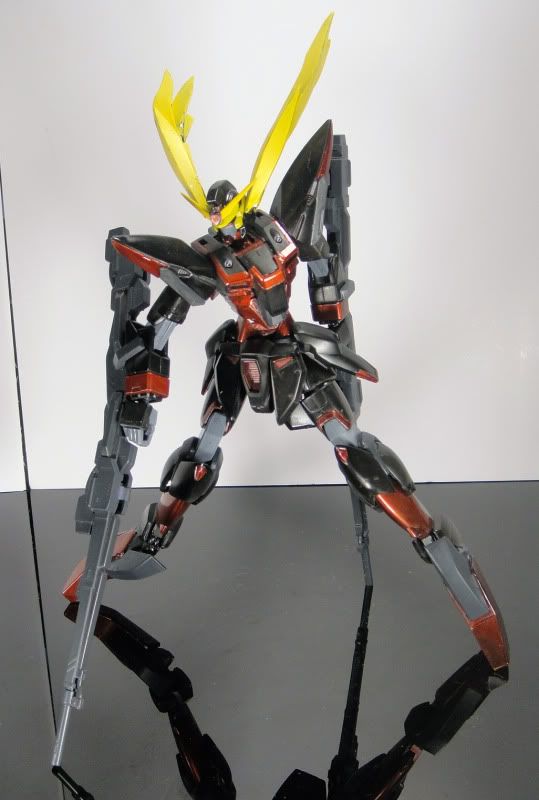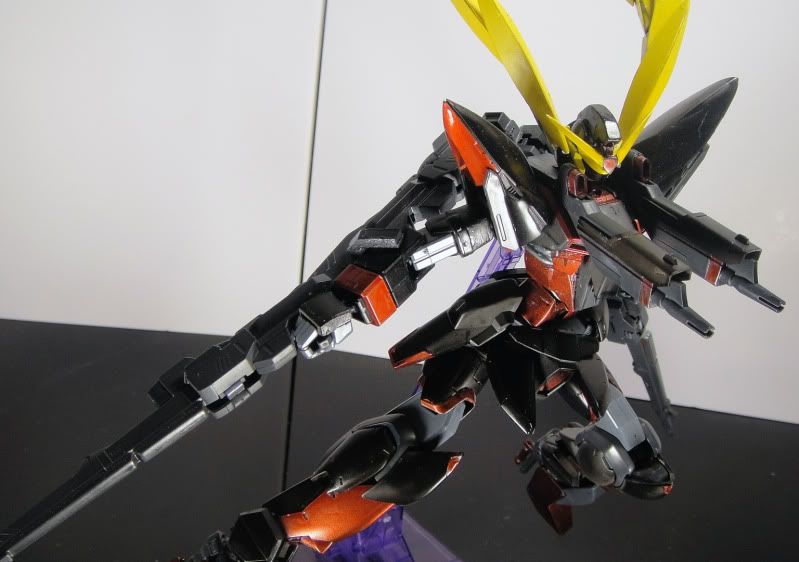 There, isn't that amazing? I juts love this.
If you want to see more of this amazing kit, drop by to the offical
Thread
here on the
MAC
forum.
As always, I would love to extend my gratitude to my dear readers for reading this. I hope I don't bore you guys out.