Right.. time to update this ....
Last time, I stopped after I put up the turret. Now, I start by putting some of those I need to put on top of the turret roof -
Followed up some kind of a box inside the spacing between the turret and applique armour ( I really have no idea what that is ) -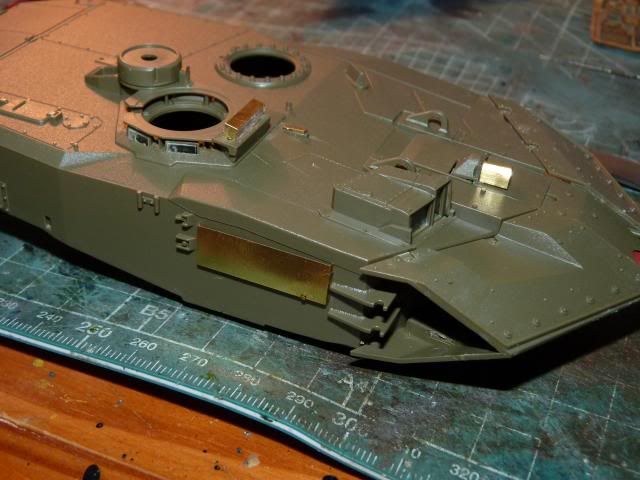 And two more boxes that goes on inside the Aplique armour itself -
Right -
Left -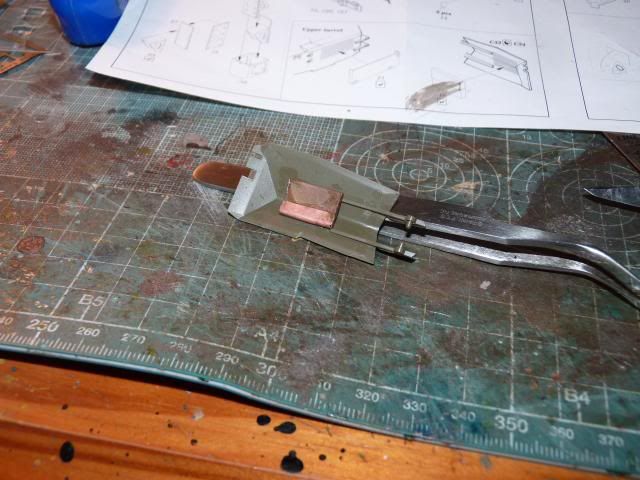 After that, I put on all the applique armour ( front and sides ). The side
armours
swivel open like so -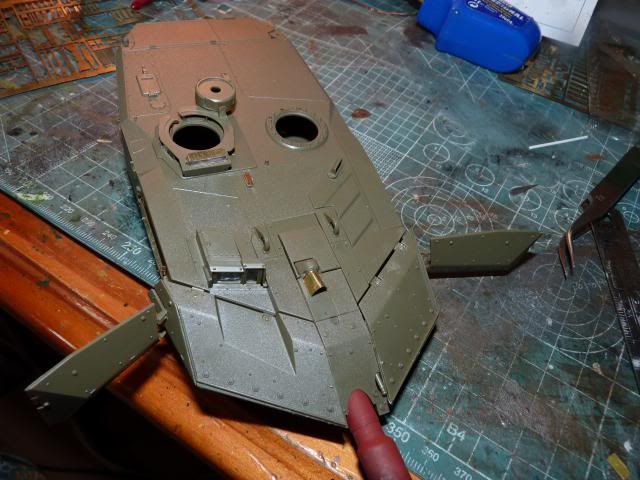 Next, I put on the Commander's sight -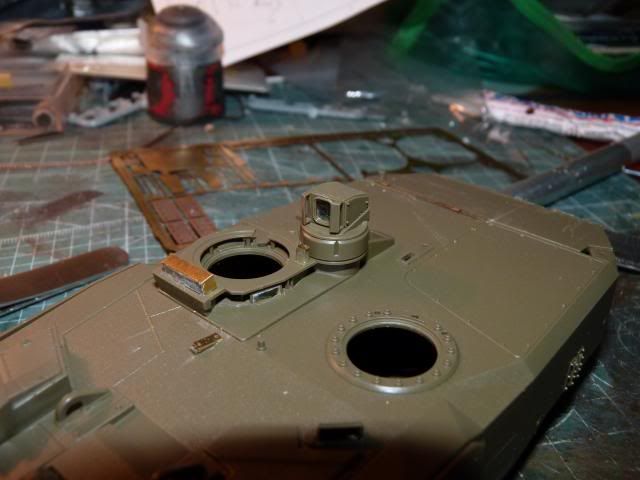 And I moved onto the back of the turret. I had to removed some of the moulded on buckles and put on PE ones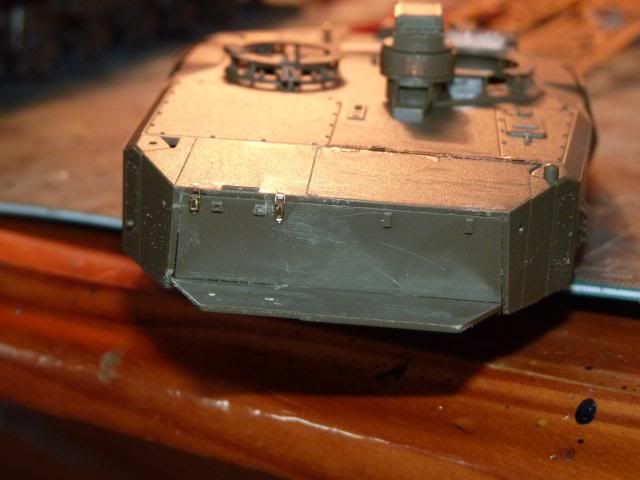 Followed up by what seems to be a fold-able rack -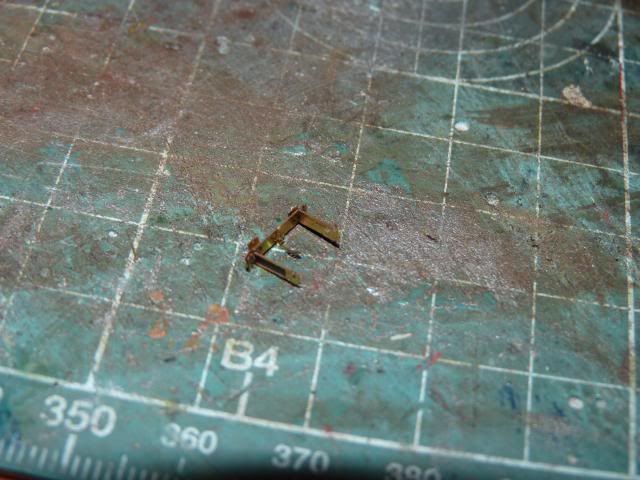 Which goes on to front wall of the turret bustle like so along with some more stuffs on the floor -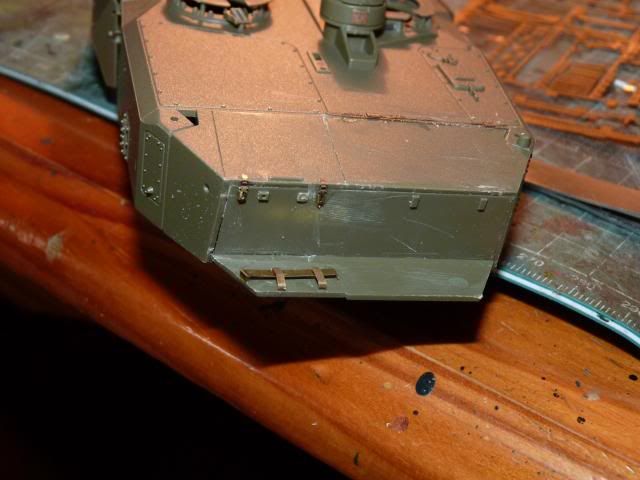 Ok, the cable winder is quite crooked but I can't be bothered to fix it.... LOL
The same kind of rack was built for a second time and put on the outside of the
turret
bustle -
And the entire rear turret wall was attached -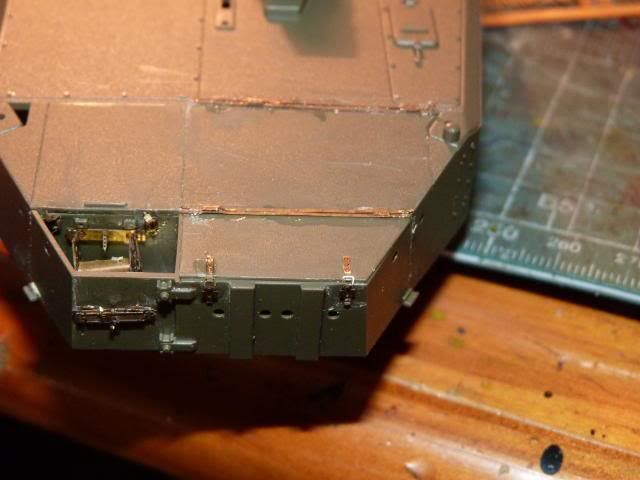 Two side baskets for the rear turret was made from kit supplied parts and PE -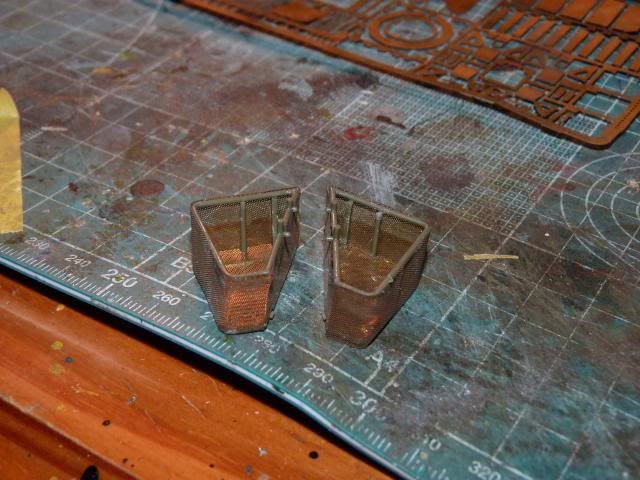 Which goes on the turret like so -
And I have to spend 2 pain-staking, eye-aching hours of putting those tiny chains on the smoke launchers caps -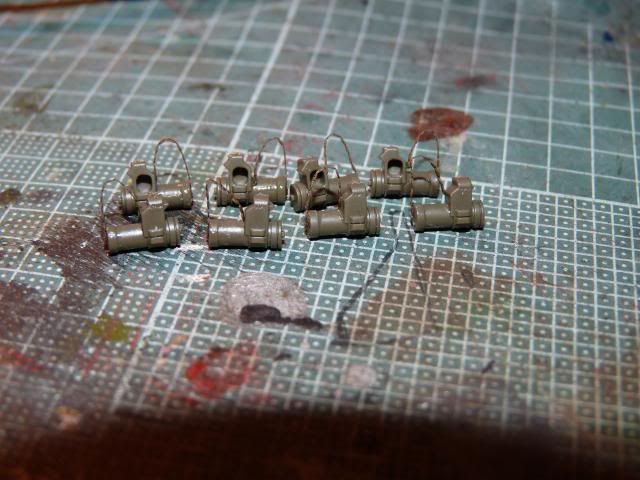 Left side -
Right Side -
After that comes the wheels -
And now, this kitty is about this complete -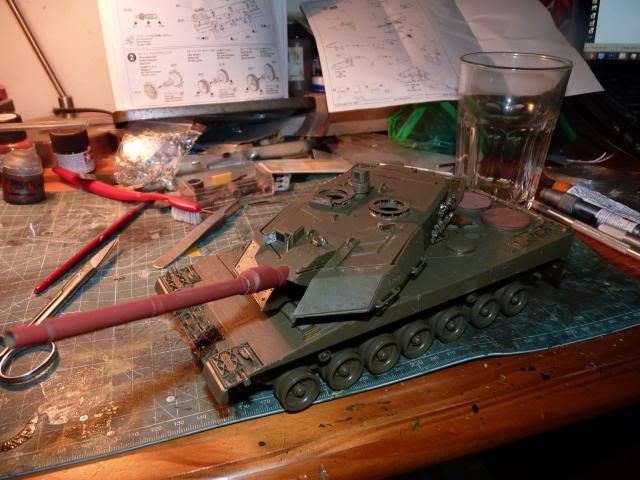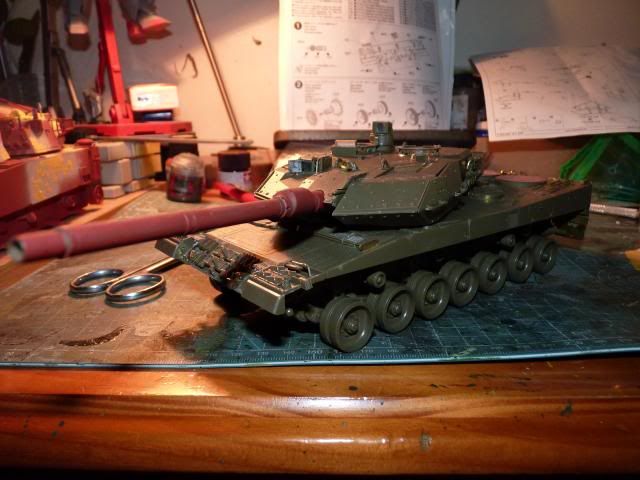 Until next time and many thanks for all the supports as always.
Oh, and I just remembered, one of a reader said that my old background was making things hard to read and that fonts are small so, I changed the background and will start typing in this bigger font. Hope that's ok with you guys.