Hi, guys... This is my WIP for the MAC Concept Mecha GB...I just feel like sharing my works here.. This is gonna be my entry... a assualt walker type mech... used by the imaginary burmese army of a unified Burma, named after a famous Burmese general (the general is, of cos, real)..
here is a rough blue print of the mech..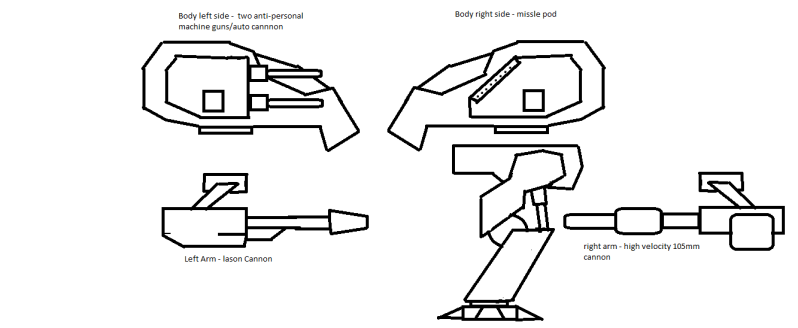 the idea is actually refered from the mech from the mech warrior series..( i love them so much)...
and after going through my stash of spare parts and broken model kits.. i have found this..
as you can see from the photo, you might have guessed that i'm going to use the HG legs for the ''chicken-leg''... yes, you guessed it right... cos I'm not that skill-full to SB a leg out of nothing.... this is gonna be hard WIP with too much SB and with my tight schedule, i would only be able to progress slowly.. and also, i doubt i could make a mecha that would look exactly like the blueprint... so i do apologize in advance for that...
I was actually in the middle of no-where with this concept for a few week ( not because i have no idea.. i just don't know how to build it :P ) then suddenly.. after talking with my buddies on skype... i started working on this and i got this at first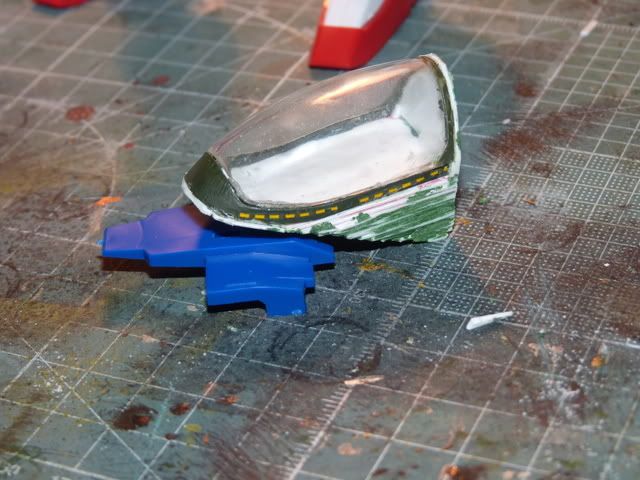 basically, i have a crashed 1/32 spitfire as you can see from my previous photo and i just use the bubble canopy from it to make the canopy for the Bandula.. im having a hard time SBing a hole core body so im starting from the canopy and work my way to all direction ( sides, front, back and below )...
and I used milliput putty to turn the pelvis into something like i have shown on the blueprint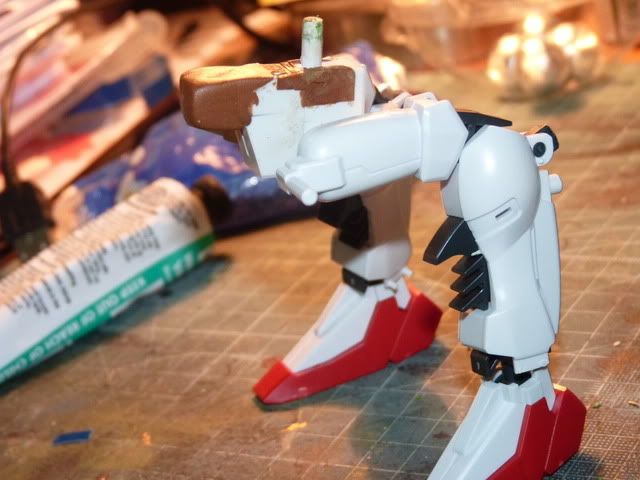 it's still short so i need to put in more putty... im doing this for cosmetics as well as to balnce out the weight of the kit...
held together by blue tack, this is a general layout of the Bandula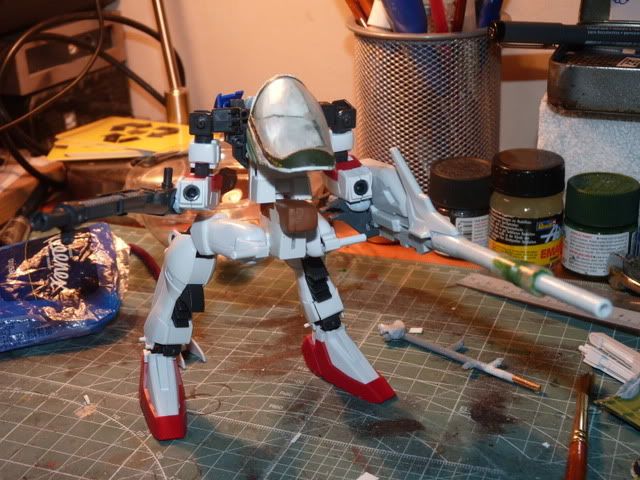 of cos, obviously i won't be using the arms of the HG sentinal like that .. it just to show you guys how it will look...
need to do so many more steps... i need to make the body... put in the secondary weapon... this is rather a hard build for me but that won't stop me, alright.. thanks for reading.. and STAY TUNED for more