When the Lamb opened the third seal, I heard the third living creature say, "Come and see!" I looked, and there before me was a black horse! Its rider was holding a pair of scales in his hand. Then I heard what sounded like a voice among the four living creatures, saying, "A quart of wheat for a day's wages, and three quarts of barley for a day's wages, and do not damage the oil and the wine!"

The third Horseman, Famine is here.

Hey you guys, the call of Vanz and Kriz is just too irresistible for... so I have to answer to the call of apocalypse. In the mean time, the PERFECT GUNDAM is on hold cos I completely lost my mojo with that kit.

Right lets get down to business...

I will be combining those two concepts with a few touches of my own, of cos.
It will be hard.. but what the hey,, gonna push myself..
right... THIS IS GONNA BE THE BASE KIT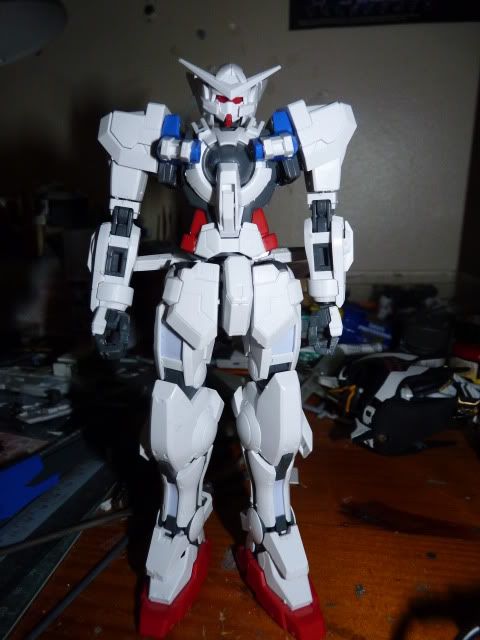 and this will be the sacrificial pawn if i need some curvy stuffs... or the likes...



Haven't really done much yet , just glued those pieces you see on the chest to form the basic shape of the chest mouth ..



and i cut off the excess arm armours as you can see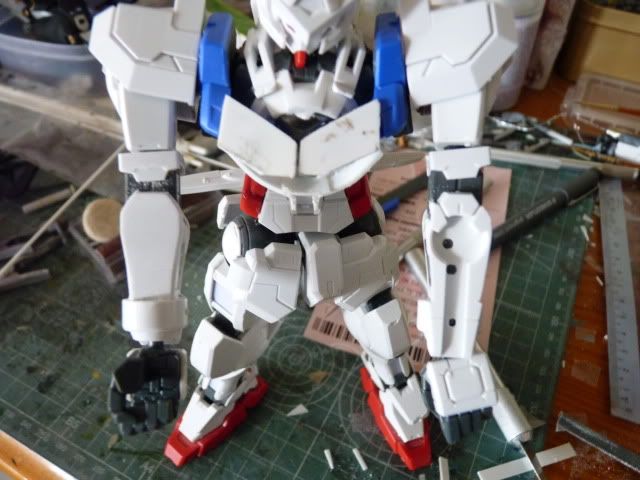 the plan is to put mouth here and there.. try to make it as thin as possible and ,, I'm thinking high extension... but not sure yet....

Stay Tune for more