I am an avid fan of World of Tanks and when the premium tier 8 KV-5 was available in the shop, I jumped on the chance and bought it immediately. I have never regretted buying this premium and I really love it. It's just a nice to play bruiser.

I have always wanted to see the KV-5 in a kit form and Takom came to the rescue.When this kit was announced, I couldn't hold back my excited and almost jumped on the pre-order train to get it but I held back because of the price and only managed to get it last week quite cheaply.
I tried looking for review for this particular kit but only managed to find 2 Russian reviews and non in english. I know people would be curious so I decided to do a inbox peek for this particular one.


As you all know, I'm one of the guys who don't give a damn about how a side skirt of a tank is 2mm too short or too long or blah blah. So, I will just keep this as a look of what is inside the box and some very obvious pros and cons of the kit.
This is my first time buying a Takom kit and I have to admit, I am pretty much impressed.
Firstly , we have a very high quality box with a menacing sight of the KV-5 on it -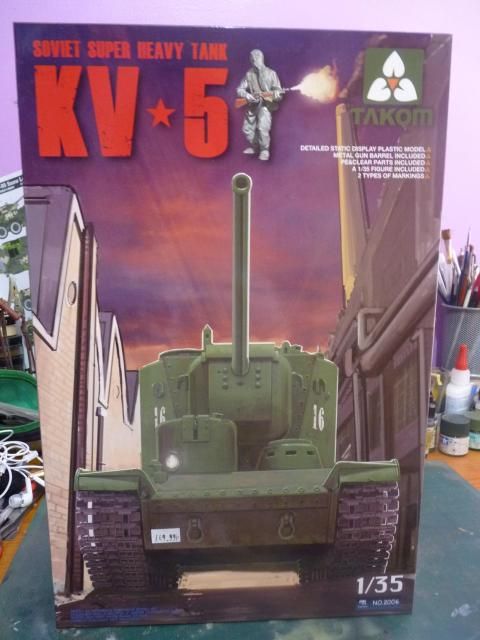 The first time on top you will see is the nicely sealed back of Manual, Decals, P.E, Clear parts and Poly cups.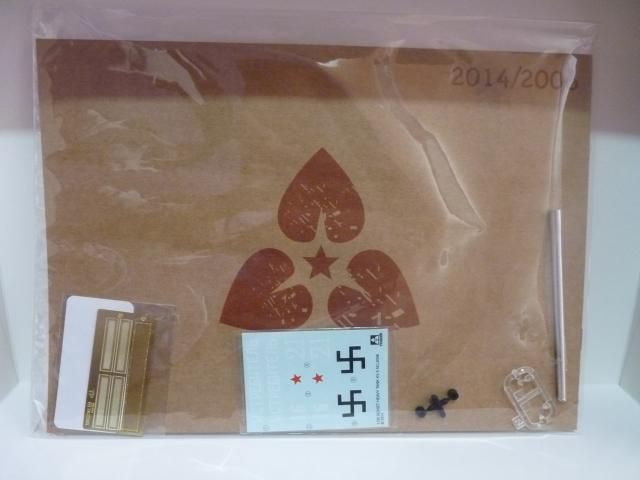 A lot of people are unfamiliar with Takom so I took some photo of the Manual -
Obviously, we start with the cover -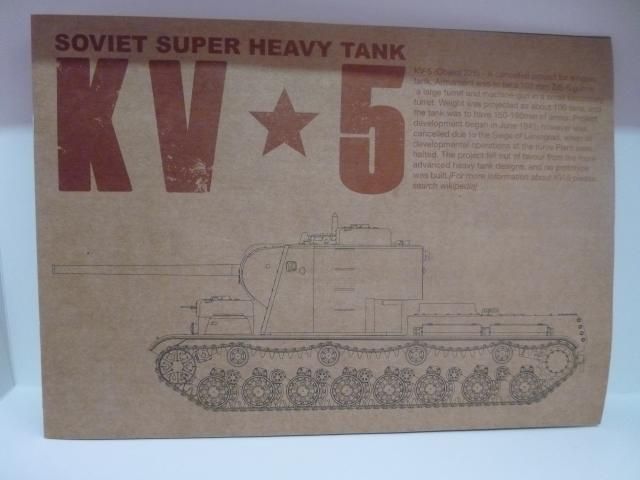 And on the very first page, we have some beginner ( and even kids) friendly level of caution and warnings and FYIs for modelling -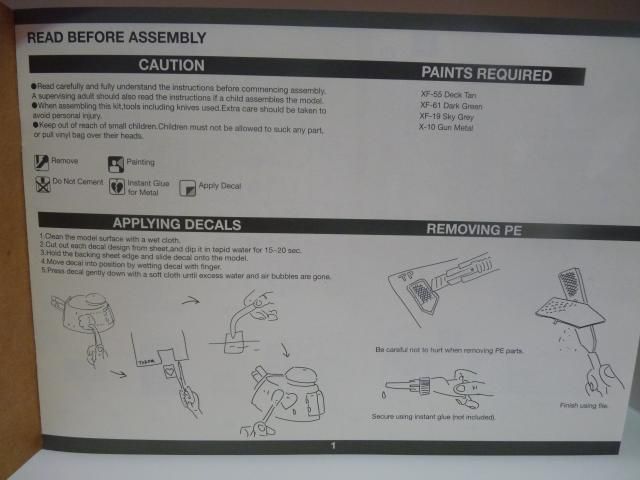 After that, we have a page of part break down -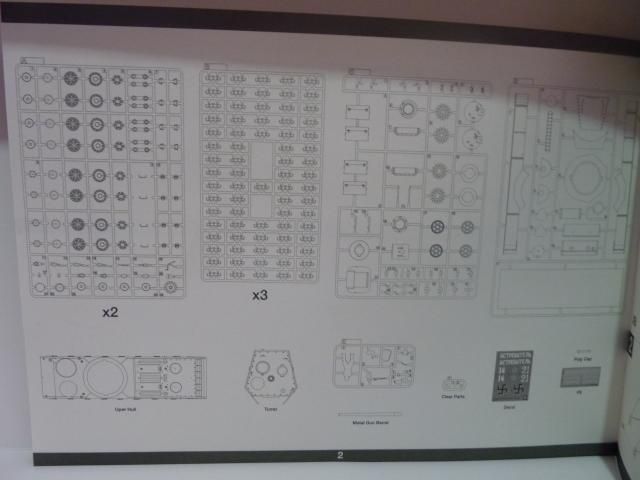 And this is how the inside pages look -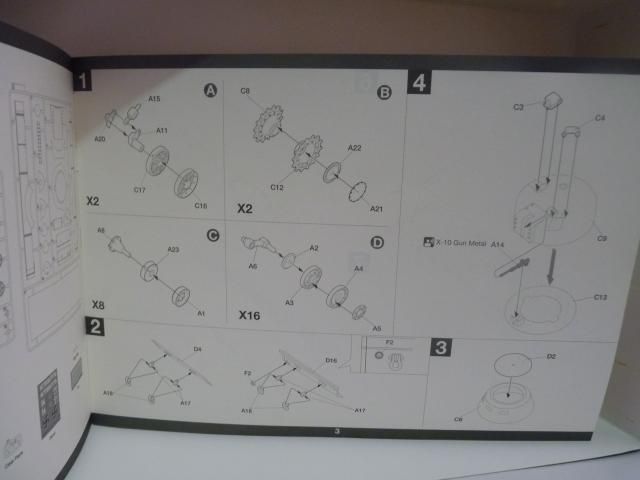 The instruction is very well made and clear and easy to follow. Definitely not a Dragon level confusion.
Here are the sprues of the entire kit -
Sprue A -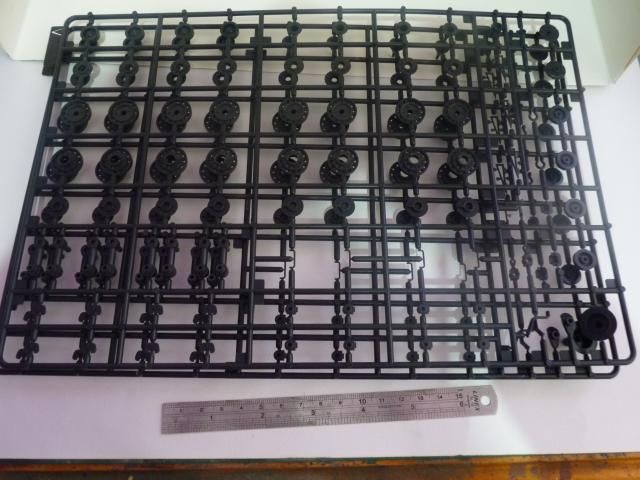 Sprue A contains mostly the road wheels and the return rollers and there are 2 sprues of them.
Sprue B -
Sprue B is entirely for the tracks and there are a total of 3 sprues of them.
Sprue C-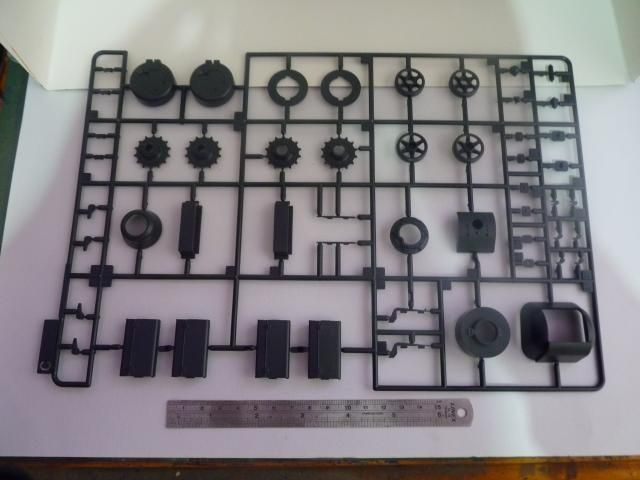 Sprue C has the parts for sprockets, idler, the mantlet and the driver and radio operator cupola famously known by WoT players as R2-D2.
Sprue D-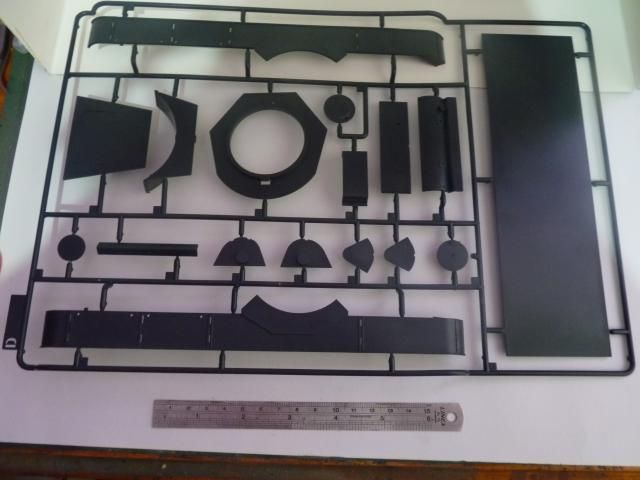 The two fenders, the bottom plate of the hull along with some other large parts are included in this sprue.
This is where the sprue ends. Next is the hull -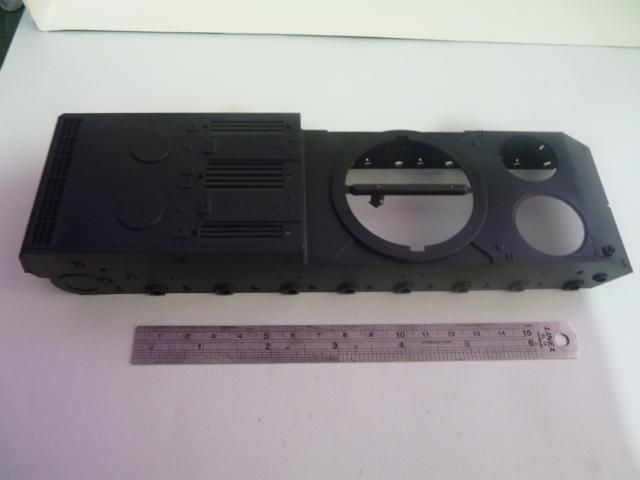 You can appreciate the great size of the hull shown alongside a 6 inch ruler for scale.
The turret -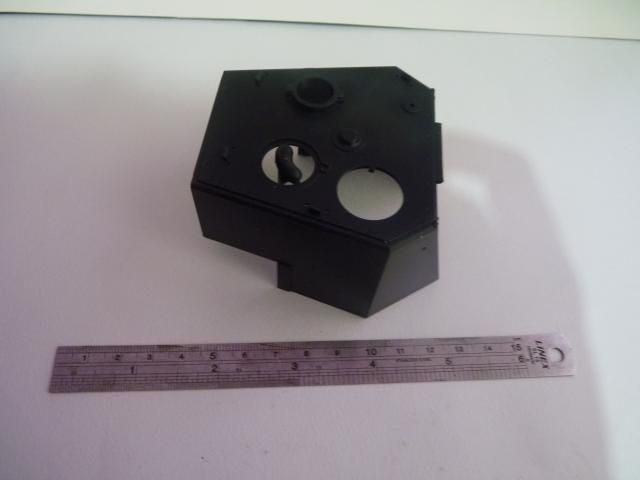 I didn't capture the great height of the turret in this photo but it is a TALL turret.
And finally, we have the little sprue for the nuclear war figure that comes with the kit -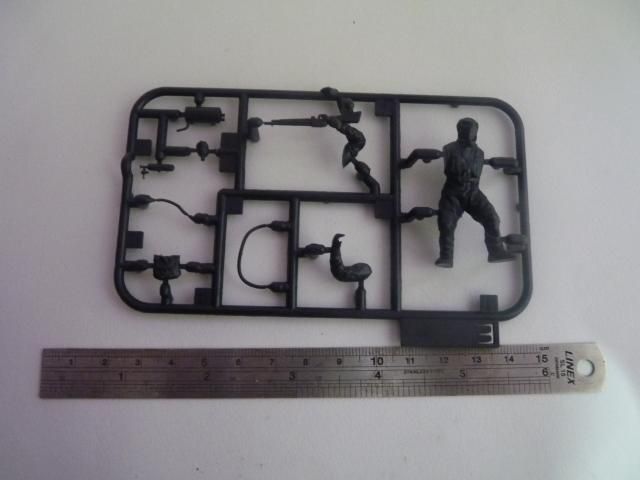 I also took a picture of a bit more close up of the metal barrel, PE and stuffs -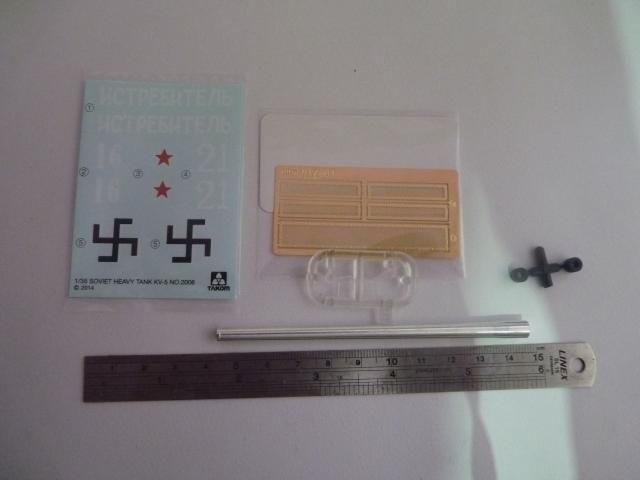 Since I will surely be building this kit, I opened up the bags and took some close up pics of the parts quality -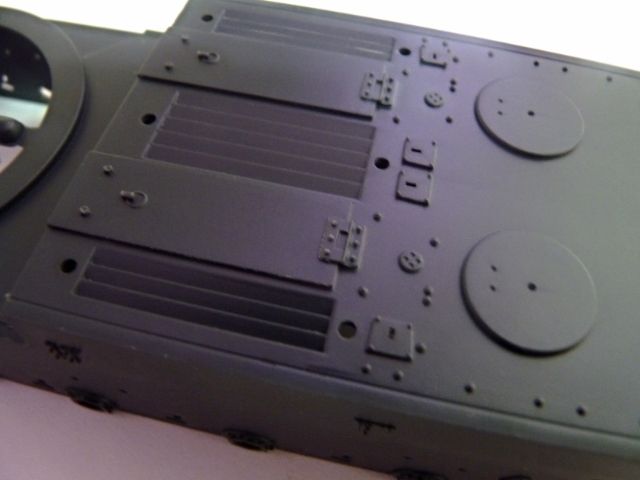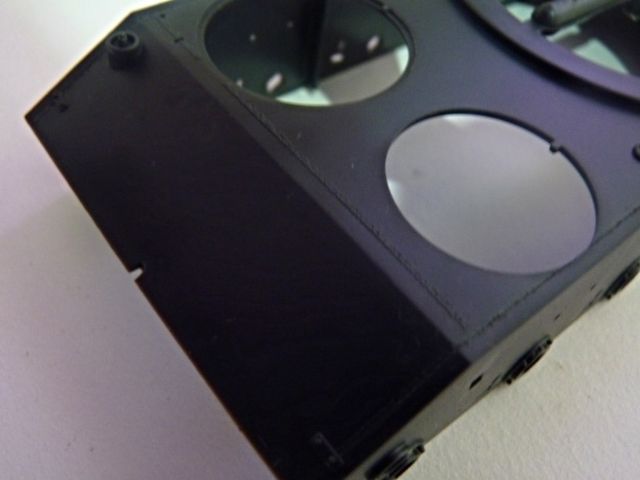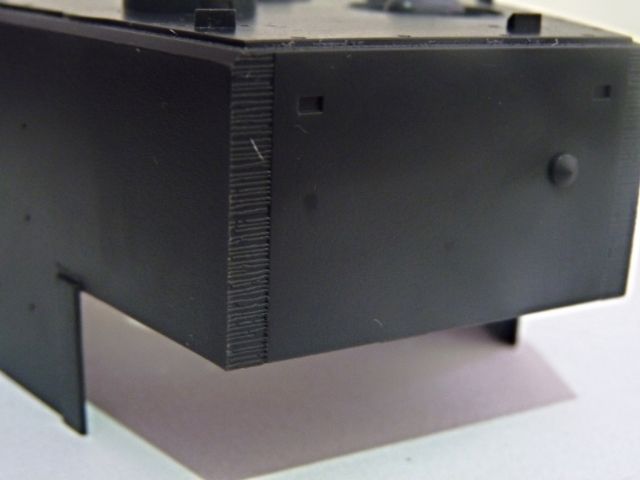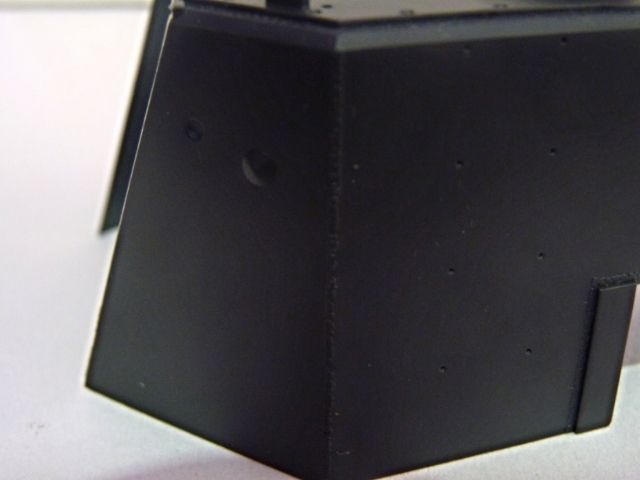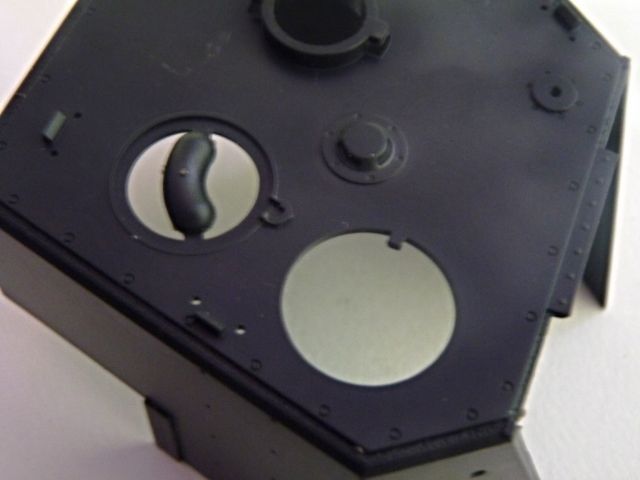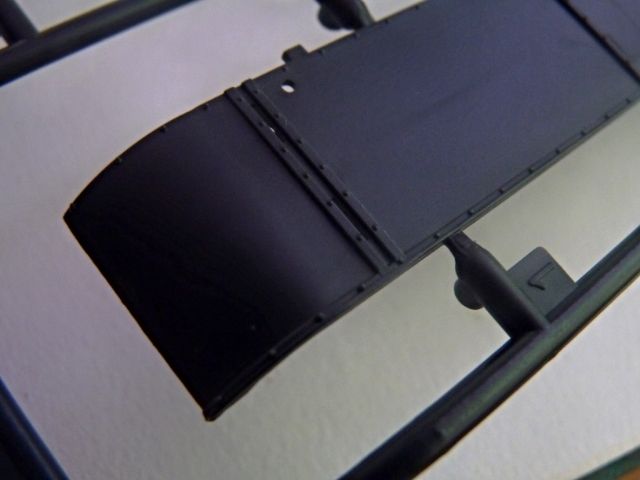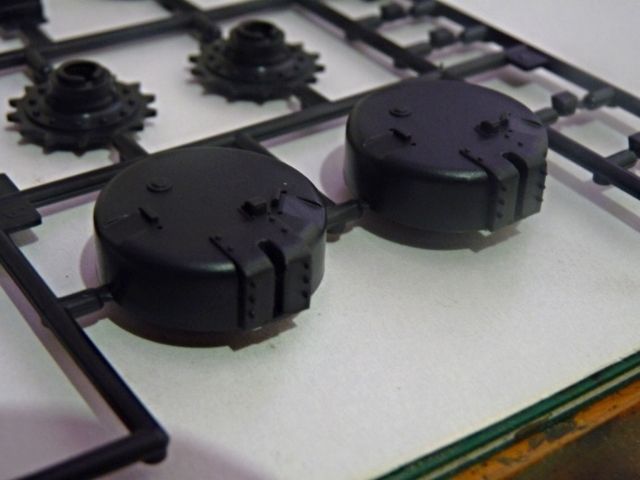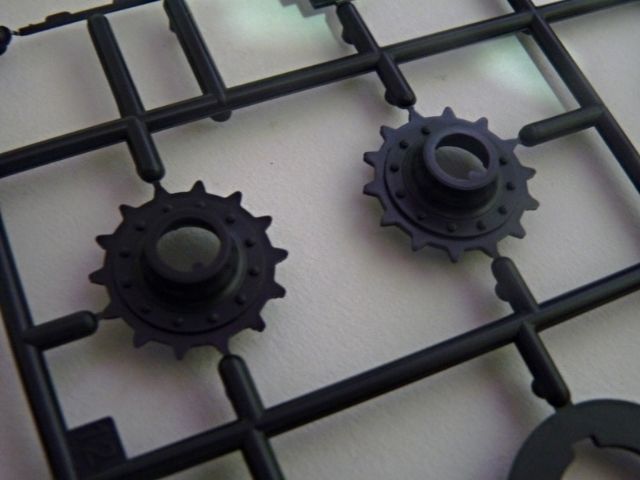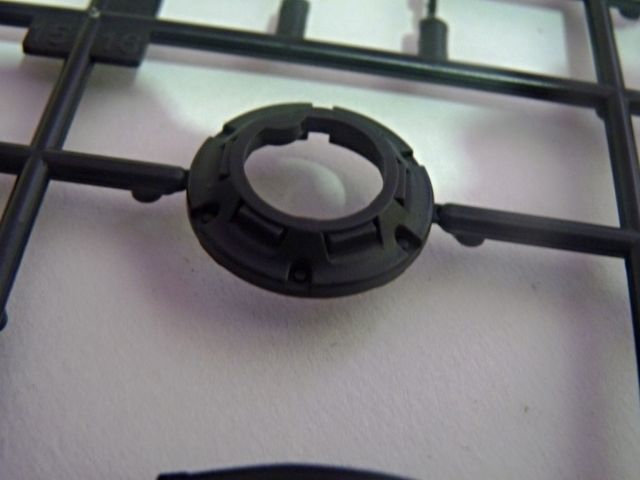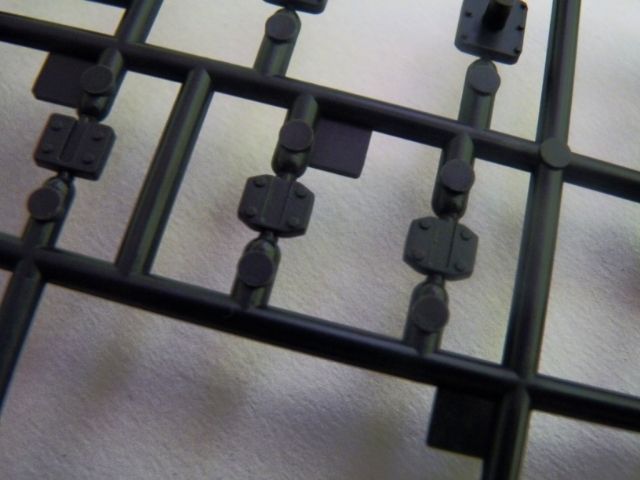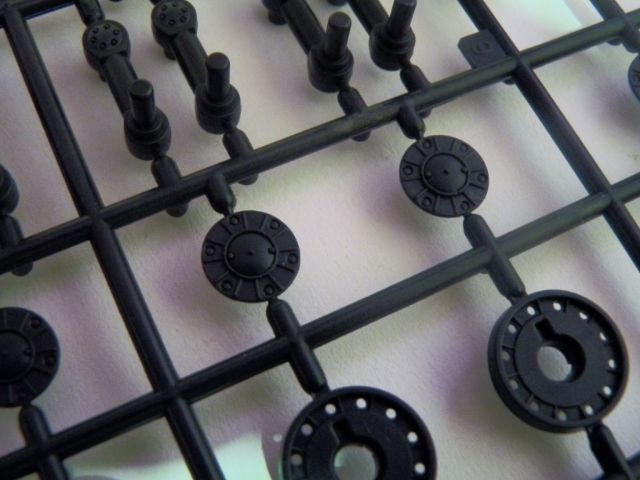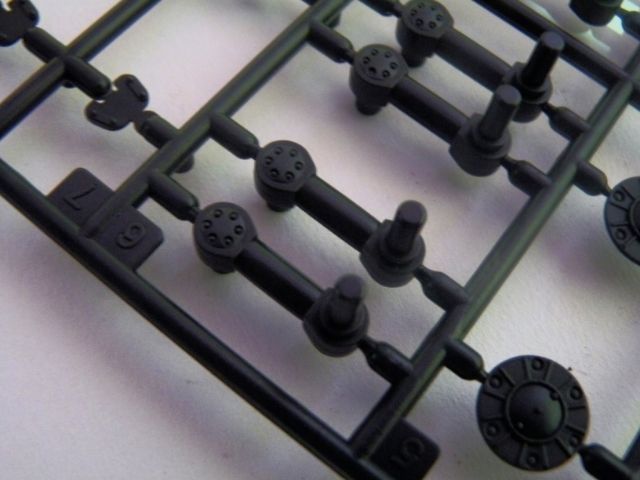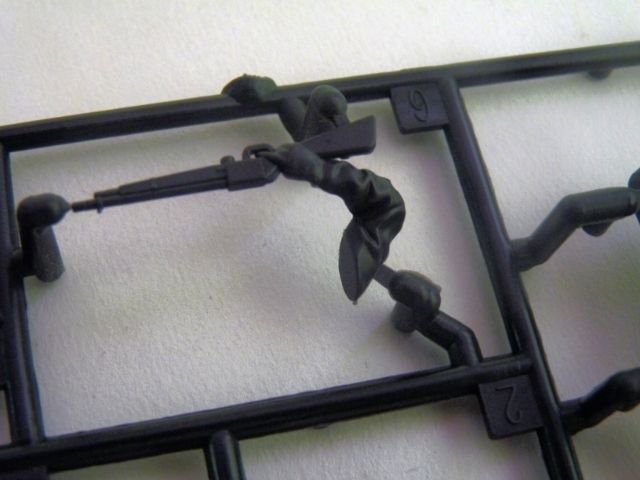 The Pros of the kit: first styrene kit of this tank in this scale, crisply moulded details, clear parts for lights, a rather unique vehicle, a METAL barrel and relatively low parts count, VERY simple build

The Cons of the kit: a high price of £50.99 ( or more) for a VERY simple build, Lack of clear parts for the sights, Photo Etch included only for the engine grille, Hatches are moulded shut, complete lack of casting texture on the mantlet and possibly casted parts, no tow cables.

If you are into unusual vehicles and a modeller who like to build non main-stream topics and subjects ( like me ) then this is one of the kit that you surely must have. Any fan of Russian machine will love this kit. Any fan of the tier 8 Premium tank of World of Tanks will love this.

This will definitely be a great addition to any shelves and I think I will be doing a full detailed wips very shortely.