A very very very small update to the Famine, you guys .. -
right.. the first thing I did was extended the neck by 1 mm and put in a plate in the front of the neck for integrity -
After that ... did something on the face plate ... I have to say.. I really really really love my own work on this ...
Face front view -
Face side view - As you can see, I also extended the chin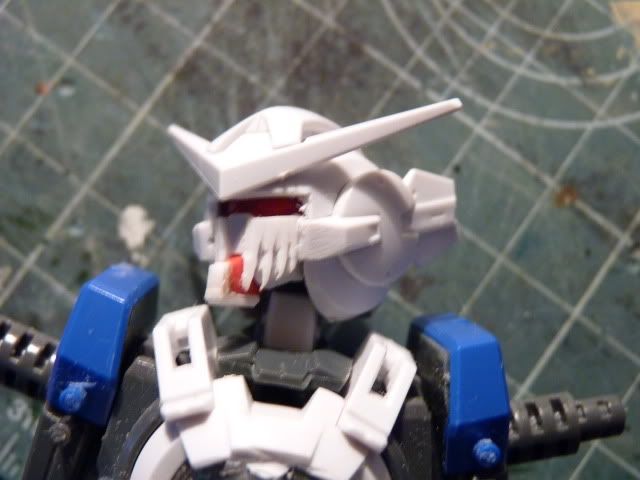 After that, I put those little thingy on the top of the gun just for details and cosmetic purposes ..
also put some rods on the bottom of the barrel -
And I also did some touch up on the chest mouth piece ...
See those diagonal plates ?? yep.. I put them on top of the mouth as there was a ugly gap ...
And as you can see from this photos -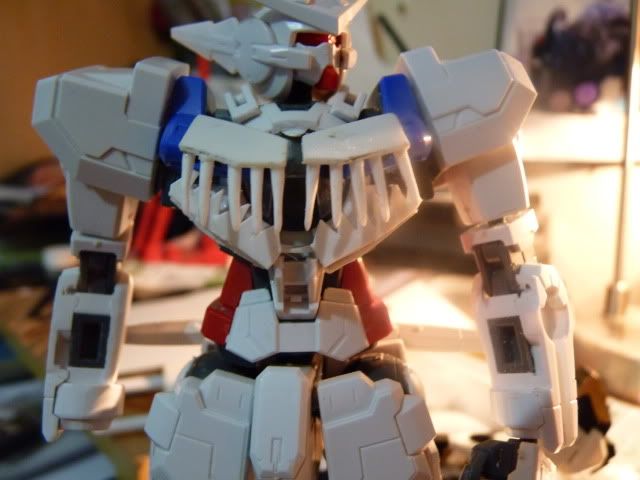 there is a ugly gap between the right and left jaw lines ..... I have been scratching my head on how to fix that and after searching my trash/spare box ... did something like so ------
kinda neat... I was thinking of just using some plate to make a boxy feel to it .. but glad i for that piece of curvy thingy ..
And I put in some more teeth on the thigh ... Complete with gum line ... it feels more natural to me ..
Alright, that;s it for now.. hope you guys like it ... pls stay tuned.... thank you