Hello Dear readers .....
Here is some smalll itty bitty update to the famine .. very very small update, I didn't do much as I was having a block ( a modeler's nemesis) ...

Anyway .... the first thing about this update is the little strips I put on the Biceps .. as you can see from the photo



both to the front and back of the Biceps of cos ... thinking of putting something on the side of the biceps .. but I'm not sure ....

The 2nd thing is, I made a tongue...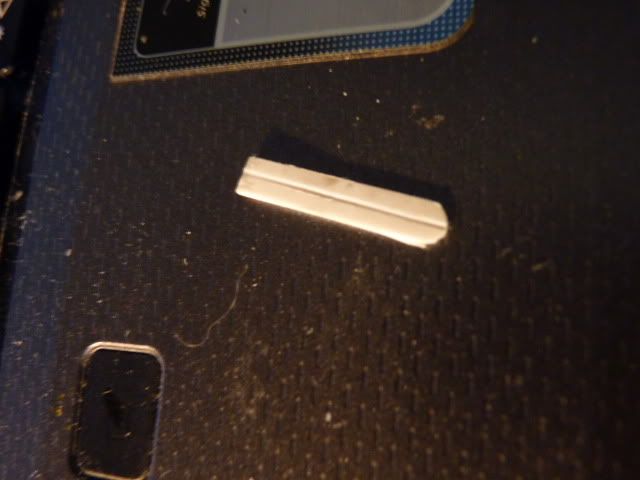 And I made another mouth.... this one, being opened ...



and combined them together to get this -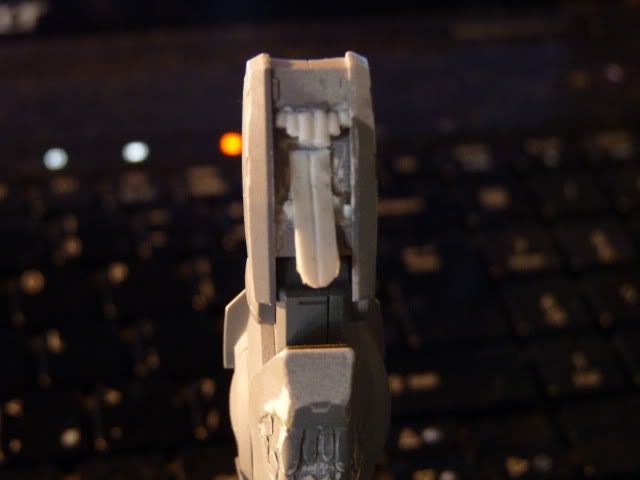 A little bit bizarre but love it ..

All in all, the thighs look like this -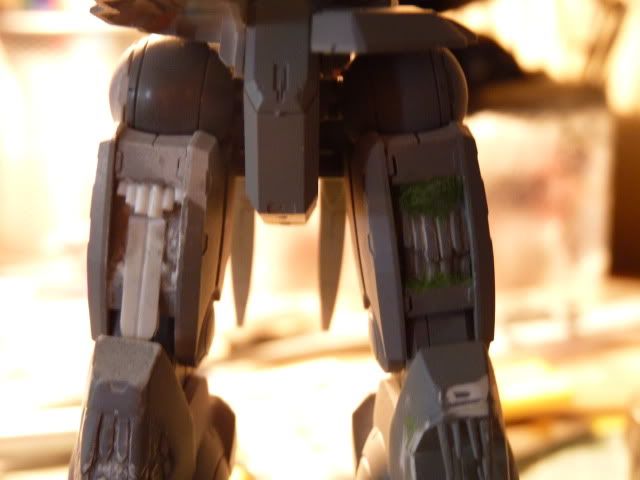 ok.. for the other part of this update , I wanted to show some decoration I put on the shield ... and I wanted to show you step by step how I did it but IF I do that, that would be a massive amount of pictures so.. I will just skip that and will just show you the first concept and the current progress ...

right.. the concept was to put a sculpture of a famished victim on the shield , as you all know this is Famine and I had to do a little research to see how actual famished victims look like ,.. and gosh... it wasn't a easy job researching about it .. just ...''sigh'' .. ( I thought to myself that time, maybe I shouldn't do this concept you know.. ) ... anyway ...

I did an initial sketch and double-taped it on a large piece of pla-plate -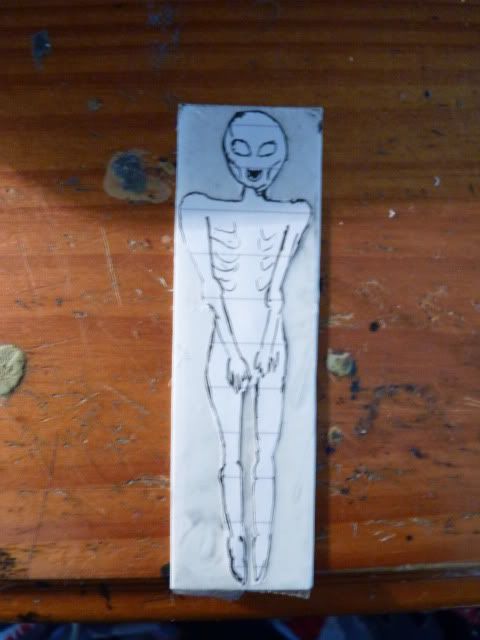 (do forgive the face... I just sketch a cheek bone line to see how it is .. hehe)

And (skipping my steps) I am currently at this stage now ..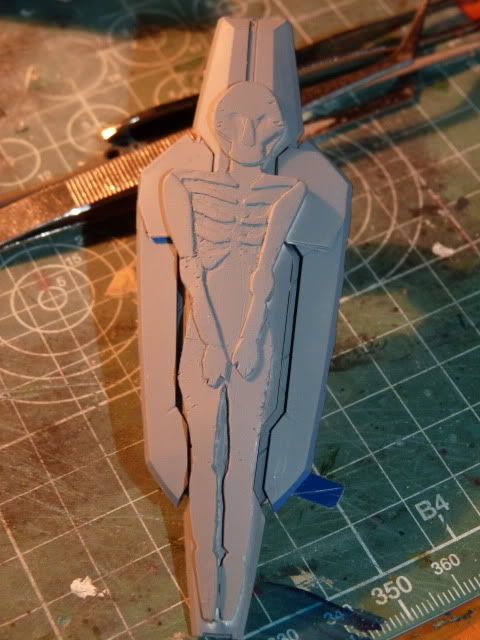 The thing that is bugging me right now is that the sculpture of the famished victim is flat and not actually 3D so I can't decide if I should just keep it like this or make it more 3D... still debating ...

That's it for today's update..Thanks for reading ... Stay Tuned for more ....