Alright, ladies and gentlemen, here's a very very small update..

I was going through concepts on what i should do next and this idea came into my head... some kind of boosters on the legs just like the Mk.II u know.. so was on my scavenger hunt and I saw this thing from the HG bushido... so I used that ... that was cutted in half to make two seperate pieces, of cos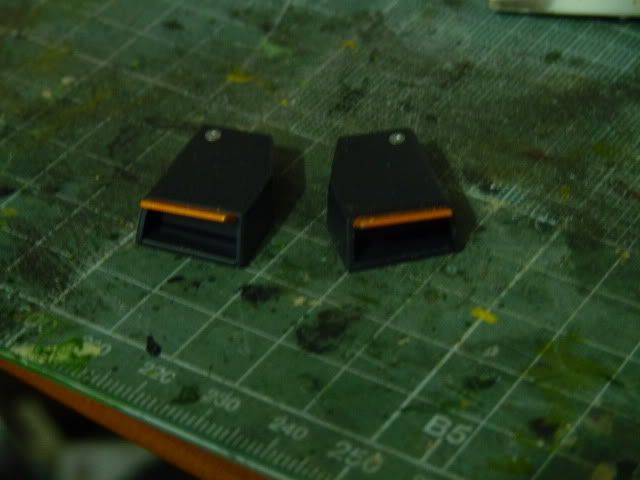 after that cut two strips like so...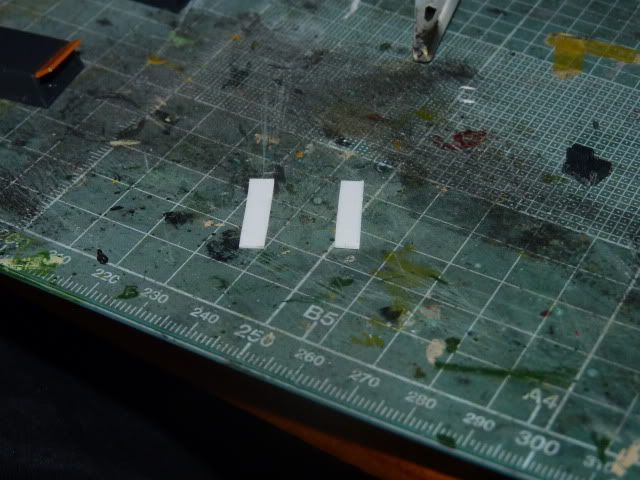 and use those strips to make vents for my boosters


of cos those plates are cut along the angle of the vents after gluing...

after that ... I cut a portion of the calf ( is that called a calf??.. anyhow ) armour on the outside of both legs... the picture of cos show one cut and un-cut comparison.. but the other one is already cut......anyway... as you can see from the picture ..



and then I just glue those black booster boxes on to the side of the legs... along the cut portions...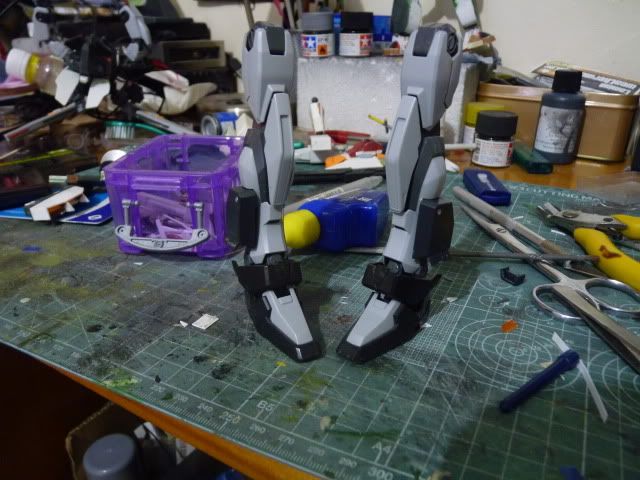 I'm not sure if you guys can see it but after putting on the booster... there is a huge huge gap between the booster and the legs... and it doesn't look too blended... so.. I had to improvise ...

first off, i cut plates like so .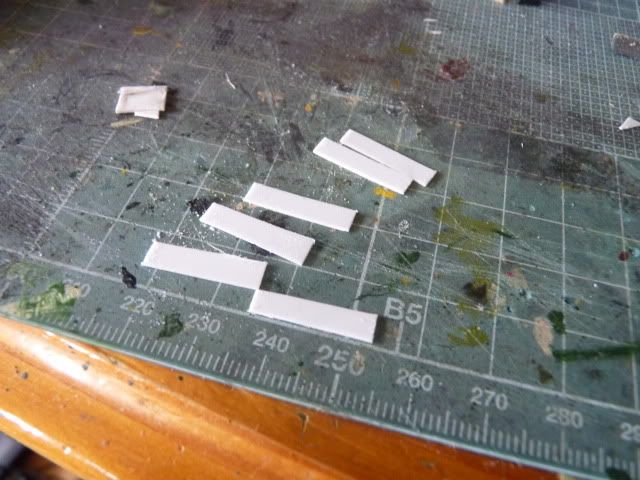 and then.... i glue then on like so..



the plan is to stack them and shape them and sand them to make it look integrated... and blended u know... yeah
I was planing to shoot photos every step of it ... but I was focusing so much so i forgot to take step-by-step photos so I can only show you the finished product...( well not really fnished.. still need some touch up)



That's the front of the legs ... and how I combine detailling and integrating....

not really a massive update.. but I hope you guys will like it... next stop.... the back of the calf...
Stay Tuned for more