Hello dear readers.... .. another very very small update on the Raven,

i guess for the first part of the update... pictures will speak a thousand word, eh??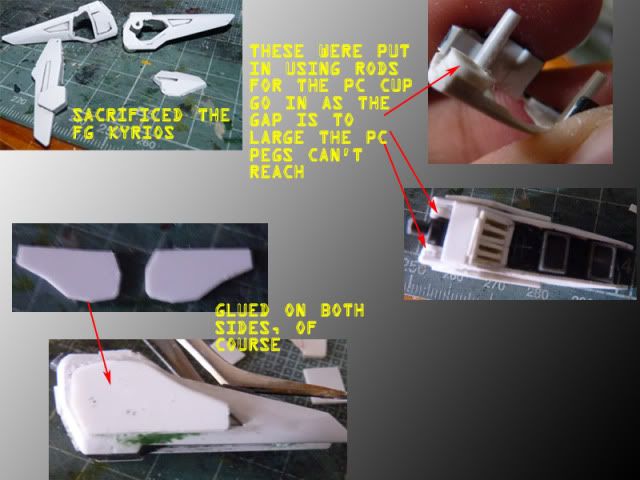 I had to do what will you see in the following picture as it was too bloody ugly..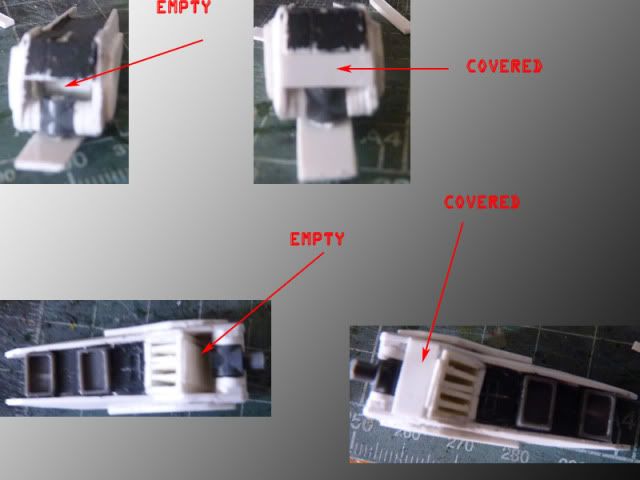 The adapter you will see in this photo is make by stackign three plates together ...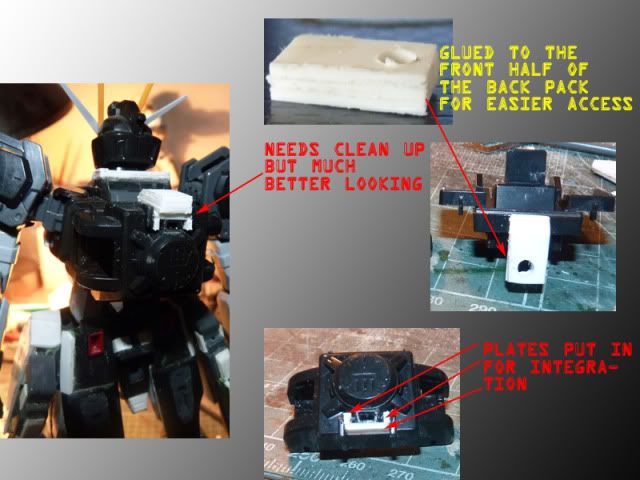 this is test fit and showing you what it can do ... it can swivel up and down and left to right.. consider that a multi-directional booster...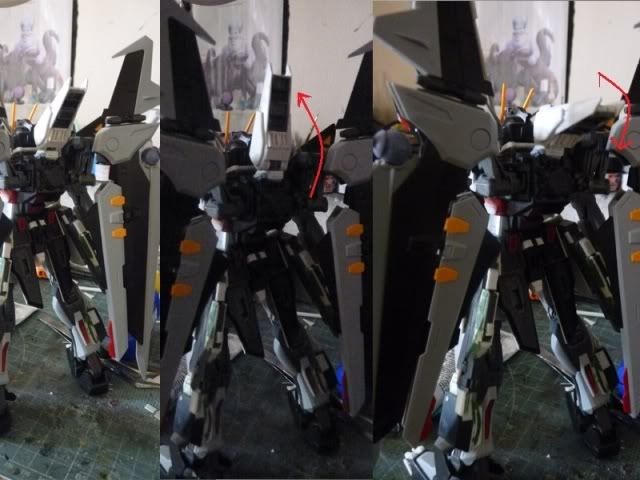 and this is a overalll look ( front and back ) that i have acheived now .....



well that's that ...
Right ... the 2nd part of the update I will be making this time is about the Beam Shield Generator ( lets keep it B.S.G for short )

here's the process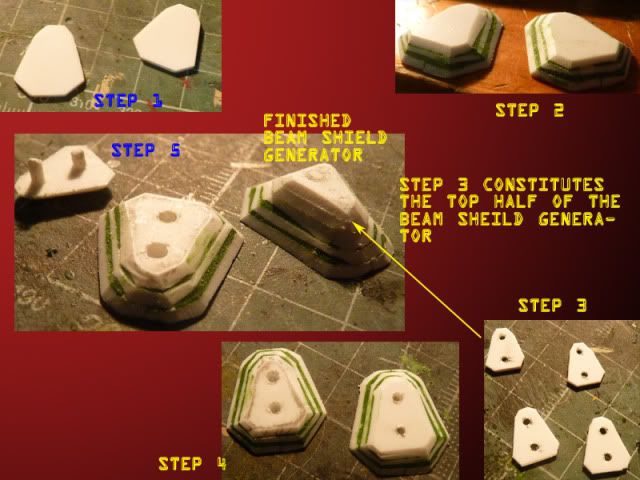 right - Step 1 is where I cut off a shape that i want to the B.S.G to have ... these shapes are clearly and heavily influenced by the B.S.G on the Strike Freedom forearms , the destiny and legend's wrist...

Step 2 is where i cut off two more same shape yet smaller size plates and carefully aligned them to be along a central axis, then the ''pyramid'' was sanded down at an angle and putty filled along that angled and voila..i got that nice little slopes ... ( I am sorry I couldn't show step by step as I simply forgot to take pictures of the step by step)

Step 3 - the things you see on step 2 are basically the lower portion so i had to build an upper portion, same theory, i had to build a pyramid so cut the large ones and then the smaller ones. ( pls refer to the finished product to see how they look like )

Step 4 - as you see from step 3 , i drilled two holes .. so i had to drill holes in the lower portions too ... the reason for it will be explained in step 5

Step 5 - as you can see, i put in pla-rods on the upper portions... that's why i drilled those holes on the upper portion .. they will serve as pegs .. and obviously, the holes on the lower portions of the B.S.G will serve as female part of the pegs ...

and voila.. as you can see from the photo, i have made a NG standard B.S.G.... pretty nifty.. love it ..

right, moving on... this is a huge update for me ... the first time i have successfullly done a major surgery on a MG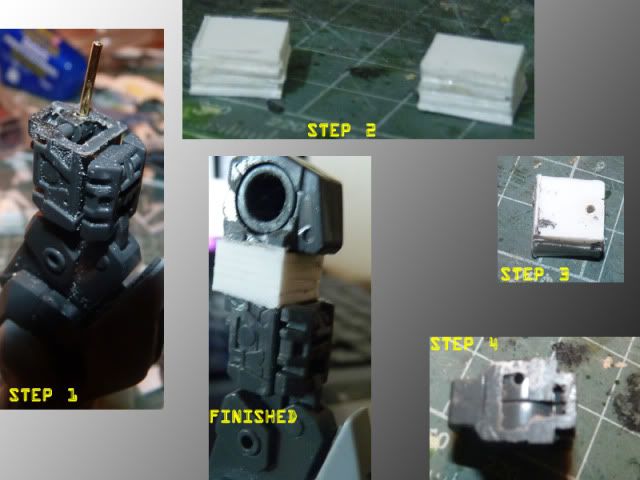 Step 1 - as you can see from the picture, i cut the thigh off. .. drilled a hole and inserted a brass rod

step 2 - i made 9.6 X 9.6 mm square plates from 1mm thick plates and make a 5mm thick block

Step 3 - I drilled a hole straight through the 5mm block ... so that that brass rod can go in ...

Step 4 - I drilled a hole on the top part of the thigh, where the PC cup is ... again.. this is for the brass to go in

and as you can see from the finished photo, i just push in the block and put the PC cup part on top ... I had to use CA GLUE for the brass,PS, ABS to bond ...

And this is a comparison (sort of ) pic of the thigh extension ...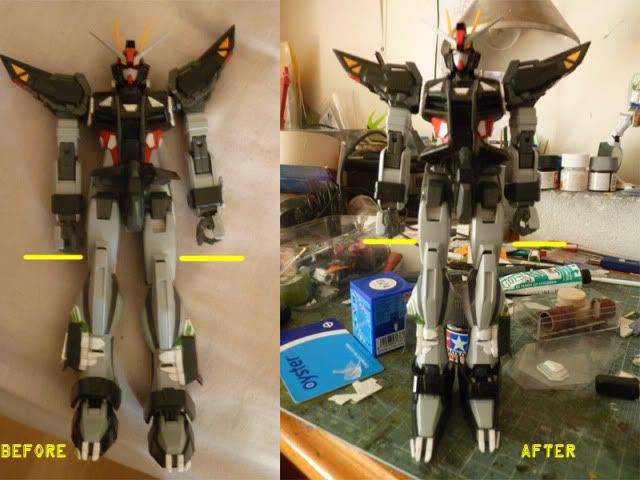 Hope you guys love this thigh work as much as I do... me i love it.. my first successful cutting of a MG inner-frame ...

Alright, this it for today... thank you all for reading and stay tuned...